Imagen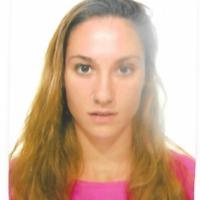 Biography
Impairment information
Type of Impairment
Limb deficiency
Origin of Impairment
Congenital
Classification
S9, SB9, SM9
Further personal information
Family
Partner Jose Antonio Mari
Occupation
Athlete, Teacher
Languages
Catalan, Spanish
Higher education
Education - Catholic University of Murcia [UCAM]: Spain
Sport specific information
When and where did you begin this sport?
She began swimming at age three at a club in Terrassa, Spain, and started competing at junior international level at age nine.
Why this sport?
Coaches saw her swimming and suggested she become involved in competition. "I have loved the water so much since I was a child."
Club / Team
CN Terrassa [ESP] / Universidad Catolica de Murcia [UCAM] [ESP]:
Name of coach
Jaume Marce, ESP
Training Regime
She trains at the High Performance Centre in Sant Cugat, Spain.
General interest
Hobbies
Watching films, going to the beach, making gel and acrylic nails, designing her own bikinis. (dxtadaptado.com, 09 Sep 2019; Athlete, 15 Aug 2018)
Memorable sporting achievement
Claiming silver in the SB9 100m breaststroke at the 2008 Paralympic Games in Beijing. (marca.com, 29 Apr 2022)
Most influential person in career
Her parents. (Athlete, 15 Aug 2018)
Hero / Idol
US swimmer Michael Phelps. (efe.com, 26 Sep 2020)
Sporting philosophy / motto
"I have been swimming and competing for 20 years. That is a long time and I have gone through many stages where I have been more or less motivated, but it has always been my passion. The mental issue and the pressure of having to get good results is complicated. We train for many hours and we want to do it well, but sometimes we just do not enjoy it. But, over the years, I have learned to master my emotions and enjoy the competition." (marca.com, 29 Apr 2022)
Awards and honours
In 2018, 2019, and 2020 she received an Admiral Award as Para Athlete of the Year. The honour is presented by Go Sharing Dreams, an athlete funding project in Spain. (mundodeportivo.com, 24 Feb 2021; laverdad.es, 29 Jan 2020; nataccion.com, 10 Jan 2019)

She was one of the recipients of the 2017 Athlete of the Year award at the National Sports Gala by the Spanish Association of Sports Press. (aepde.org, 20 Feb 2018)

She received an award from the Catalonian Swimming Federation in Spain in recognition of her performance at the 2016 Paralympic Games in Rio de Janeiro. (eurosport.es, 18 May 2017)

In 2015 the Higher Sports Council [CSD] in Spain granted her membership of the Royal Order of Sporting Merit in the gold medal category. (paralimpicos.es, 29 Jul 2015)

She was named the 2012 Athlete of the Year in Terrassa, Spain. (dxtadaptado.com, 21 Mar 2013)
Famous relatives
Her partner Jose Antonio Mari has represented Spain in Para swimming. He competed at the 2008, 2012, 2016 and 2020 Paralympic Games, winning bronze in the S9 50m freestyle at the 2012 Games in London. (SportsDeskOnline, 24 May 2022; Jose Antonio Mari Instagram profile, 01 Sep 2021)
Ambitions
To compete at the 2022 World Championships in Madeira, Portugal, and to win a medal at the 2024 Paralympic Games in Paris. (marca.com, 29 Apr 2022; europapress.es, 07 Mar 2022)
Impairment
She was born without her left forearm [hemimelia]. (Athlete, 15 Aug 2018; 20minutos.es, 10 Sep 2008)
Other information
MENTAL PREPARATION
She says that preparing mentally for competitions is more than important than being physical prepared. "If you have a lot of pressure and nerves, you can't give 100% when maybe physically you are. It's difficult to manage emotions, because I only experience that in the important competitions once a year. I used to get nervous for a week before competing. I don't get that so much any more, but the two days before are difficult, you are putting pressure on yourself, a lot of nerves, but I have known how to control them and when I jump into the pool I forget everything." She won two medals at the 2020 Paralympic Games in Tokyo, which she says she approached differently to her three previous appearances at the Games. "I went to the Tokyo Games to enjoy myself. It made me angry that in other competitions there was only the athlete Sarai and not the person. I avoided other people, I only concentrated on the sport, and sometimes I thought that being happy was losing concentration. Now I see that everything is compatible and can be managed." (europapress.es, 07 Mar 2022)

EARTHQUAKE EXPERIENCE
In September 2017 she was in Mexico City, Mexico, when a 7.1-magnitude earthquake struck. She was training at the Mexican Paralympic Centre [CEPAMEX] along with her national teammate Jose Antonio Mari-Alcaraz and their coach Miguel Vazquez Calvo ahead of the 2017 World Championships, which were rescheduled for a later date following the earthquake. "Everything moved from one side to the other. We could not walk. The floor was shaking and people were crying and screaming on the street. I could not sleep that night, afraid of an aftershock. It was something that I will never forget." (marca.com, 21 Sep 2017)

COMBINING TRAINING WITH STUDYING
She has studied for a degree in primary education at the Catholic University of Murcia [UCAM] in Spain. She was inspired to pursue the profession by her mother, who also works as a teacher. "I always saw the passion with which she did her work and I always liked everything related to it. I believe that educating the little ones in values helps us to generate a more inclusive society, where equality takes place. UCAM opened the doors for me to be able to study and has been fundamental in combining my studies with my sporting career. It gets tough. After training and being so exhausted, it's hard to concentrate 100%. Thanks to UCAM and remote study I can adjust and organise according to my sporting needs. That's essential to me." (paralimpicos.es, 24 Sep 2020; ucamdeportes.com, 23 Oct 2020)
Results
IPC Swimming World Championships Eindhoven 2010 (Eindhoven, Netherlands)

| Event | Medal | Unit | Date | Rank |
| --- | --- | --- | --- | --- |
| Women's 50 m Freestyle S9 | | Final Round | | 4 |
| Women's 50 m Freestyle S9 | | Heat 2 | | 3 |
| Women's 4x100 m Medley 34pts | | Final Round | | 5 |
| Women's 4x100 m Medley 34pts | | Heat 2 | | 2 |
| Women's 4x100 m Freestyle 34pts | | Heat 1 | | 4 |
| Women's 400 m Freestyle S9 | | Final Round | | 7 |
| Women's 100 m Freestyle S9 | | Heat 2 | | 5 |
| Women's 100 m Butterfly S9 | | Final Round | | 2 |
| Women's 100 m Butterfly S9 | | Heat 1 | | 1 |
| Women's 100 m Breaststroke SB9 | | Heat 2 | | 2 |
| Women's 100 m Breaststroke SB9 | | Final Round | | 4 |
2013 IPC Swimming World Championships (Montreal, Canada)

| Event | Medal | Unit | Date | Rank |
| --- | --- | --- | --- | --- |
| Women's 100 m Freestyle S9 | | Final 1 | 2013-08-12 | 3 |
| Women's 100 m Freestyle S9 | | Heat 2 | 2013-08-12 | 3 |
| Women's 50 m Freestyle S9 | | Final 1 | 2013-08-13 | 1 |
| Women's 50 m Freestyle S9 | | Heat 2 | 2013-08-13 | 2 |
| Women's 100 m Breaststroke SB9 | | Heat 1 | 2013-08-14 | 8 |
| Women's 100 m Breaststroke SB9 | | Final 1 | 2013-08-14 | 8 |
| Women's 100 m Butterfly S9 | | Final 1 | 2013-08-17 | 2 |
| Women's 100 m Butterfly S9 | | Heat 2 | 2013-08-17 | 2 |
2015 IPC Swimming World Championships (Glasgow, Great Britain)

| Event | Medal | Unit | Date | Rank |
| --- | --- | --- | --- | --- |
| Women's 100 m Freestyle S9 | | Heat 2 | 2015-07-14 | 4 |
| Women's 100 m Freestyle S9 | | Final 1 | 2015-07-14 | 4 |
| Women's 50 m Freestyle S9 | | Heat 2 | 2015-07-16 | 3 |
| Women's 4x100 m Freestyle 34pts | | Final 1 | 2015-07-16 | 5 |
| Women's 50 m Freestyle S9 | | Final 1 | 2015-07-16 | 1 |
| Women's 100 m Butterfly S9 | | Final 1 | 2015-07-17 | 2 |
| Women's 100 m Butterfly S9 | | Heat 2 | 2015-07-17 | 3 |
| Women's 4x100 m Medley 34pts | | Final 1 | 2015-07-19 | 6 |
| Women's 200 m Individual Medley SM9 | | Heat 2 | 2015-07-19 | 7 |
| Women's 200 m Individual Medley SM9 | | Final 1 | 2015-07-19 | 7 |
Mexico City 2017 World Para Swimming Championships (Mexico City, Mexico)

| Event | Medal | Unit | Date | Rank |
| --- | --- | --- | --- | --- |
| Women's 100 m Freestyle S9 | | Final 1 | 2017-12-04 | 1 |
| Women's 100 m Butterfly S9 | | Final 1 | 2017-12-06 | 1 |
| Women's 100 m Butterfly S9 | | Heat 1 | 2017-12-06 | 2 |
| Women's 50 m Freestyle S9 | | Final 1 | 2017-12-07 | 1 |
| Women's 50 m Freestyle S9 | | Heat 1 | 2017-12-07 | 5 |