Imagen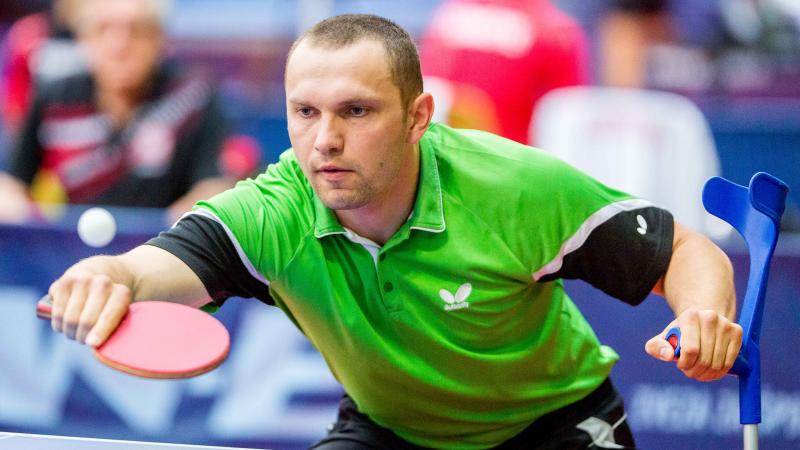 Viktor Didukh
Table Tennis
Viktor Didukh is seeking redemption this year after a disappointing 2018 World Championships in Lasko, Slovenia. Didukh's campaign for back-to-back titles ended in the quarter finals. But a strong season nonetheless keeps him at world No. 1 in the men's class 8.
He captured his third straight European Championship singles title in 2017, which saw the Ukrainian take victories in the tournaments to follow. In 2018, Didukh won singles golds at the Lignano Master Open, Slovakia Open and China Open. His only blemish was silver at the Slovenia Open in May.
The Ukrainian burst into the scene in 2013, when he captured the European singles title and added the World Championship gold medal to his collection the following year.
On his Paralympic debut at Rio 2016, Didukh fell short of the podium by finishing fifth. He did help Ukraine take home gold in the team event, but no doubt the Paralympic singles title will be his target at Tokyo 2020.
His natural talent in table tennis was no surprise.
Prior to his cancer diagnosis in 2008, which led to the amputation of his left leg above the knee, Didukh was a regular competitor on the International Table Tennis World Tour.