Imagen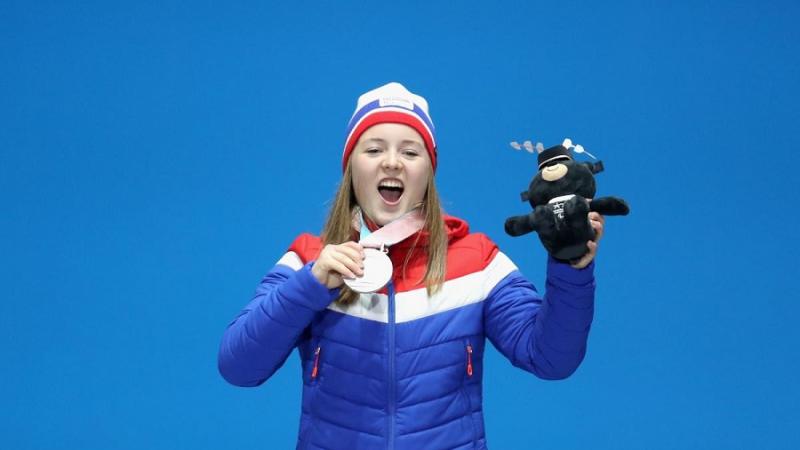 Vilde Nilsen
Nordic Skiing
Vilde Nilsen is one of Norway's emerging stars in Nordic skiing.
She made a name for herself at the PyeongChang 2018 Paralympic Winter Games, claiming an unexpected silver in the women's cross-country sprint standing.
Nilsen extended her success into the new season, with five golds and one silver in cross-country, and two silvers in biathlon across two World Cups. She is now preparing for her second World Championships, set to take place in Prince George, Canada.
At her first in Finsterau, Germany, in 2017, she finished fifth in both the cross-country sprint and mixed relay.
When she is not on the skis, Nilsen can be seen going on forest walks with her dog, fishing, hunting, playing the violin, guitar and piano.
At age eight she contracted linear scleroderma in her left foot, leg, thigh and hip. The condition attacks the skin, muscles and connective tissue and resulted in restricted mobility in the joints, less muscle mass and a leg length difference.
"I've always been a girl with a lot of energy and a great competitive spirit. I think it was sport that helped me through the most difficult time when my illness was at its worst."
Results
2017 IPC Nordic skiing World Championships Finsterau, GER (Finsterau, Germany)

| Event | Medal | Unit | Date | Rank |
| --- | --- | --- | --- | --- |
| Women's Sprint - Free Style Standing | | Final | 2017-02-12 | 5 |
| Mixed Relay | | Final | 2017-02-15 | 5 |
Prince George 2019 World Para Nordic Skiing Championships (Prince George, Canada)

| Event | Medal | Unit | Date | Rank |
| --- | --- | --- | --- | --- |
| Women's Middle Distance - Free Style Standing | | Final | 2019-02-17 | 1 |
| Women's Sprint - Free Style Standing | | Final | 2019-02-18 | 1 |
| Women's Sprint Standing | | Final | 2019-02-20 | 3 |
| Open Relay | | Final | 2019-02-23 | 1 |
| Women's Long Distance - Classic Standing | | Final | 2019-02-24 | 1 |
Lillehammer 2021 World Para Snow Sports Championships (Lillehammer, Norway)

| Event | Medal | Unit | Date | Rank |
| --- | --- | --- | --- | --- |
| Women's Middle Distance - Classic Standing | | Final | 2022-01-13 | 1 |
| Women's Long Distance - Free Style Standing | | Final | 2022-01-18 | 2 |
| Women's Sprint - Classic Standing | | Final | 2022-01-22 | 1 |
| Open Relay | | Final | 2022-01-23 | 3 |