Imagen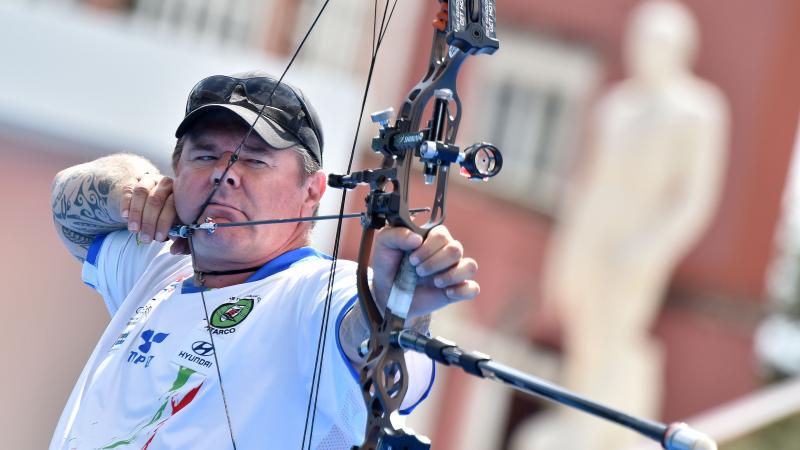 Alberto Simonelli
Archery
Two-time Paralympic silver medallist Alberto Simonelli has been on fire since the start of the 2019 season.

At an April world ranking tournament in Dubai, UAE, Simonelli scored 707 out of a possible 720 points for the 72-arrow 50-metre ranking round to raise his own compound men's open world record by one. He had held the record at 706 points since late-2015.

It was an impressive showing for the No. 2 world ranked archer in the men's compound open, considering a rough 2018.

The archer was diagnosed with phlebitis, an inflammation of the veins, on both legs. He later also contracted bronchitis and even risked having three toes amputated.

Simonelli was finally able to return to archery in December. Not setting any time aside for training, the athlete jumped straight into competition and shocked onlookers with an incredibly high result, which matched his Para archery world record of 590 points.

Spending three months without archery was a torturous experience for Simonelli, who has been competing for a quarter of a decade.

Simonelli has won two silver medals at the Paralympic Games, in 2008 and 2016, as well as one gold, four silvers and three bronze at various World Championships.
In addition to his contribution to the Para archery national team, Simonelli has helped the able-bodied national squad win several medals at top international tournaments.