Imagen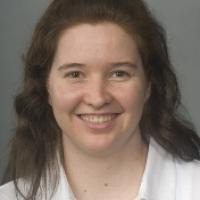 Biography
Impairment information
Type of Impairment
Spinal Cord Injuries
Origin of Impairment
Acquired
Further personal information
Higher education
Commerce, Psychology - University of Sydney: Australia
Sport specific information
When and where did you begin this sport?
She took up the sport at age 12, when the New South Wales [NSW] Wheelchair Sports Association sponsored a chair for her.
Why this sport?
After her accident she was introduced to a wide range of wheelchair sports and discovered her passion for wheelchair racing.
Name of coach
Fred Periac [personal]
General interest
Hero / Idol
Australian PARA athlete and coach Louise Sauvage, Australian Para athletics coach Fred Periac. (paralympic.org.au, 11 May 2012)
Awards and honours
In 2013 she was named Athletics Australia's Para Athlete of the Year. (queanbeyanage.com.au, 30 Nov 2013)

In 1999 she was named Australian Capital Territory [ACT] Academy of Sport's Athlete of the Year in the impairment category. (susf.com.au, 2008)
Ambitions
To win gold at the Paralympic Games. (athletics.com.au, 01 Jan 2017)
Impairment
In 1989, at age seven, she was in a car accident that resulted in paraplegia. While recovering from her injuries, she was in rehabilitation with Christie Dawes, who would also go on to represent Australia in Para athletics. (dailytelegraph.com.au, 05 Sep 2016; bodyandsoul.com.au, 08 Oct 2011; paralympic.org.au, 16 Dec 2009)
Results
IPC Athletics World Championships Birmingham 1998 (Birmingham, Great Britain)

| Event | Medal | Unit | Date | Rank |
| --- | --- | --- | --- | --- |
| Women's 100 m T54 | | Final Round | | 6 |
| Women's 200 m T54 | | Final Round | | 8 |
| Women's 800 m T54 | | Final Round | | 7 |
IPC Athletics World Championships Assen 2006 (Assen, Netherlands)

| Event | Medal | Unit | Date | Rank |
| --- | --- | --- | --- | --- |
| Women's 100 m T53 | | Heat 1 | | 1 |
| Women's 100 m T53 | | Final Round | | 6 |
| Women's 200 m T53 | | Heat 1 | | 4 |
| Women's 200 m T53 | | Final Round | | 6 |
| Women's 400 m T53 | | Heat 1 | | 5 |
| Women's 400 m T53 | | Final Round | | 5 |
| Women's 800 m T53 | | Final Round | | 5 |
IPC Athletics World Championships Villeneuve d'Ascq 2002 (Villeneuve d'Ascq, France)

| Event | Medal | Unit | Date | Rank |
| --- | --- | --- | --- | --- |
| Women's 100 m T53 | | Final Round | | 1 |
| Women's 200 m T54 | | Heat 2 | | 5 |
| Women's 400 m T53 | | Final Round | | 6 |
| Women's 800 m T53 | | Final Round | | 5 |
2011 IPC Athletics World Championships (Christchurch, New Zealand)

| Event | Medal | Unit | Date | Rank |
| --- | --- | --- | --- | --- |
| Women's 100 m T53 | | Heat 1 | 2011-01-22 | 5 |
| Women's 200 m T53 | | Heat 1 | 2011-01-24 | 5 |
| Women's 200 m T53 | | Final | 2011-01-25 | 8 |
| Women's 400 m T53 | | Heat 1 | 2011-01-28 | 4 |
| Women's 400 m T53 | | Final | 2011-01-29 | 6 |
IPC Athletics World Championships (Lyon, France)

| Event | Medal | Unit | Date | Rank |
| --- | --- | --- | --- | --- |
| Women's 200 m T53 | | Semifinal 1 | 2013-07-20 | 1 |
| Women's 200 m T53 | | Final 1 | 2013-07-21 | 2 |
| Women's 800 m T53 | | Semifinal 1 | 2013-07-22 | 3 |
| Women's 800 m T53 | | Final 1 | 2013-07-23 | 2 |
| Women's 100 m T53 | | Semifinal 2 | 2013-07-24 | 1 |
| Women's 100 m T53 | | Final 1 | 2013-07-25 | 2 |
| Women's 400 m T53 | | Semifinal 1 | 2013-07-26 | 3 |
| Women's 400 m T53 | | Final 1 | 2013-07-27 | 3 |
IPC Athletics 2015 World Championships (Doha, Qatar)

| Event | Medal | Unit | Date | Rank |
| --- | --- | --- | --- | --- |
| Women's 200 m T53 | | Heat 2 | 2015-10-22 | 1 |
| Women's 200 m T53 | | Final 1 | 2015-10-22 | 1 |
| Women's 1500 m T54 | | Heat 2 | 2015-10-23 | 3 |
| Women's 1500 m T54 | | Final 1 | 2015-10-24 | 10 |
| Women's 400 m T53 | | Final 1 | 2015-10-25 | 1 |
| Women's 400 m T53 | | Heat 2 | 2015-10-25 | 3 |
| Women's 800 m T53 | | Heat 1 | 2015-10-26 | 1 |
| Women's 800 m T53 | | Final 1 | 2015-10-27 | 3 |
World Para Athletics Championships London 2017 (London, Great Britain)

| Event | Medal | Unit | Date | Rank |
| --- | --- | --- | --- | --- |
| Women's 1500 m T54 | | Heat 1 | 2017-07-15 | 2 |
| Women's 200 m T53 | | Final 1 | 2017-07-15 | 2 |
| Women's 1500 m T54 | | Final 1 | 2017-07-17 | 5 |
| Women's 400 m T53 | | Heat 1 | 2017-07-18 | 2 |
| Women's 400 m T53 | | Final 1 | 2017-07-19 | 4 |
| Women's 800 m T53 | | Final 1 | 2017-07-23 | 6 |
| Women's 100 m T53 | | Final 1 | 2017-07-23 | 2 |