IPC President's New Year's message
Sir Philip Craven looks ahead to the IPC's silver jubilee year and the Sochi 2014 Paralympic Winter Games
01 Jan 2014
Imagen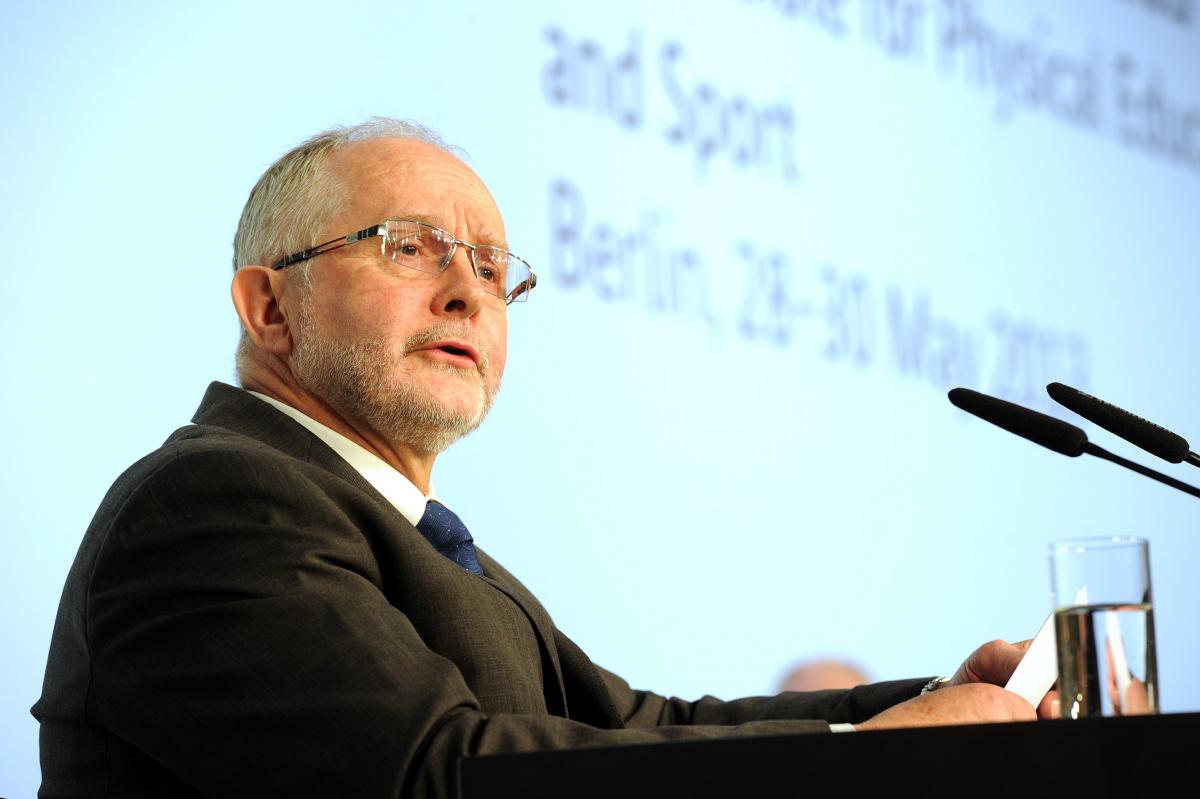 ⒸPeter Himsel
Happy New Year and welcome to a year that marks the IPC's silver jubilee following its formation in 1989 in Dusseldorf, Germany.
Whilst 2014 is a year when the IPC can look back and reflect on the significant achievements of the last 25 years, the priority for the IPC and the new Governing Board over the next 12 months is to work with all of our members to build on the current IPC Strategic Plan to ensure further success for the Paralympic Movement.
To achieve greater success, each and every IPC member, in addition to the IPC and the Agitos Foundation, has a role to play. That is why later this year the whole IPC membership will come together to discuss and address ideas on how they can be fully involved in the Paralympic Movement's future direction.
One issue that I personally want to address at this year's gathering is gender equality. November's IPC General Assembly, where just four of the 27 Governing Board candidates were women, highlighted that although gender parity has improved in Paralympic sports, much work still needs to be undertaken off the field in creating a generation of female leaders.
The year ahead will also see ongoing progress with the Classification Code review and I urge anyone with a vested interest in this area to contribute to the second period of consultation which will take place between 1 June and 30 September.
Sochi 2014 and the sporting year
The sporting highlight of year is sure to be the Sochi 2014 Paralympic Winter Games and I, like many of the athletes set to compete there, am counting down the days until 7 March and the opening of the Games.
Staging a first Paralympic Games in Russia is a historic landmark for the Movement, especially when you consider that just over 30 years ago the USSR decided not to stage the 1980 Paralympics in Moscow as they claimed they had no one with an impairment in their country.
Happily, Russia has made great strides in recent years in developing a barrier-free Games infrastructure in Sochi and also building a very strong Paralympic team that will be difficult to beat on home snow and ice.
The next step is for the wider population of Russia to change their attitudes and perceptions toward people with an impairment. As shown with previous Paralympics, March's Games can act as a catalyst to starting this change, making for a more inclusive Russia.
Last year in my New Year's message I talked about the need to build on the momentum of London 2012 and, in terms of broadcasting, I am delighted to say we are doing just that with Sochi 2014. More broadcasters than ever before will show pictures from the Winter Games and I am particularly excited that a whole new audience will be able to watch the Games in the USA thanks to the deal struck with NBC and the USOC.
As for sport, there are 72 sets of medals up for grabs in Sochi and I am particularly looking forward to seeing the two medal events in para-snowboard, a sport that will make its Paralympic debut this March.
Away from Sochi, the sporting year is packed with events with World Championships taking place in 11 of the 22 summer sports starting in April with powerlifting.
In June, world titles will be decided in sitting volleyball, women's wheelchair basketball and goalball, whilst the shooting and men's wheelchair basketball worlds will take place in July, not to forget the Glasgow 2014 Commonwealth Games in Scotland.
August is the busiest month with world titles up for grabs in wheelchair rugby, sailing, rowing and road cycling.
In September, World Championships in boccia and table tennis will be held in Beijing, China, showing that the legacy of the 2008 Games continues to thrive.
The year will close with another major multi-sport event as Incheon, Korea stages the 2014 Asian Para-Games which are set to attract 3,000 athletes from 42 countries who will compete in 23 sports.
Whilst all these events which are integral to raising the Paralympic Movement's profile take place, preparations will continue in earnest for Rio 2016, Pyeong Chang 2018 as well as the Tokyo 2020 Paralympic Games.
I thank you all for your continued efforts and support and wish you a happy and highly prosperous New Year.
Sir Philip Craven, MBE
President
International Paralympic Committee
Related Images