Imagen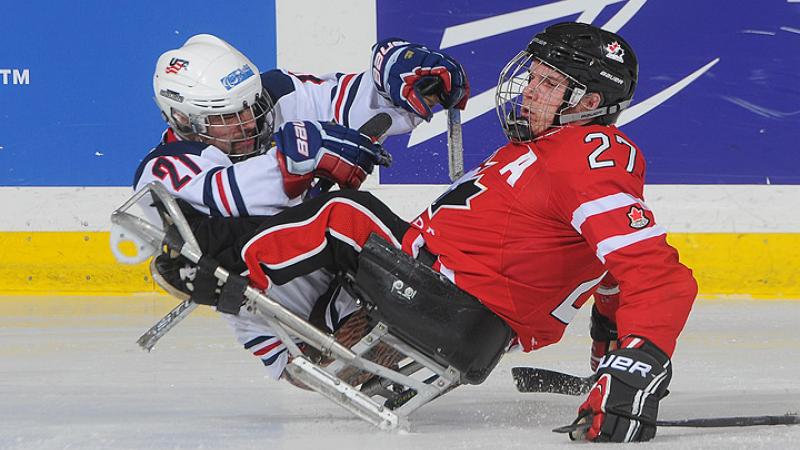 Brad Bowden
Para Ice Hockey
Brad Bowden is easily one of the best Canadians to ever wear the maple leaf as a Paralympian. Not only does he strive in the sport of ice sledge hockey, but wheelchair basketball was also a source of many Championships for the Barrie, Ontario native.
Bowden was born with sacral agenesis, a condition similar to spina bifida. He started playing wheelchair basketball in the 1990's, winning several national Championships, including a Canada Winter Games Championship in 1999. Bowden's biggest accomplishment in the sport was at the Athens 2004 Paralympic Games, where Canada were crowned champions.
Since retiring from wheelchair basketball in 2008, Bowden turned his full attention to one of his favourite sports growing up – hockey.
At Torino 2006, in the gold-medal game against Norway, Bowden was credited with scoring the game -winning goal to help Canada claim the title.
Not every day do you have a two-time Paralympic gold medallist on your team.
Bowden's experience at the international level is crucial in tight situations for Canada as they prepare for the next Paralympic Winter Games in PyeongChang, South Korea.
Bowden has helped Canada claim a gold medal at the IPC Ice Sledge Hockey World Championships A-Pool in Goyang, South Korea along with a gold medal at the International "4 Nations" Ice Sledge Hockey Tournament in Sochi in 2013. He was also part of the team that beat title-holders the USA 4-1 at the 2017 World Championships.
He also helped Canada to come-back from their Vancouver 2010 disappointment to claim bronze at Sochi 2014.
Photo Gallery
Imagen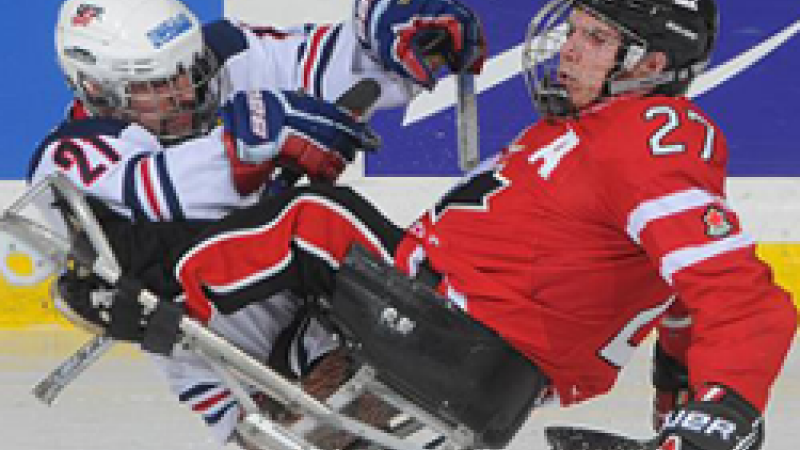 Imagen
Imagen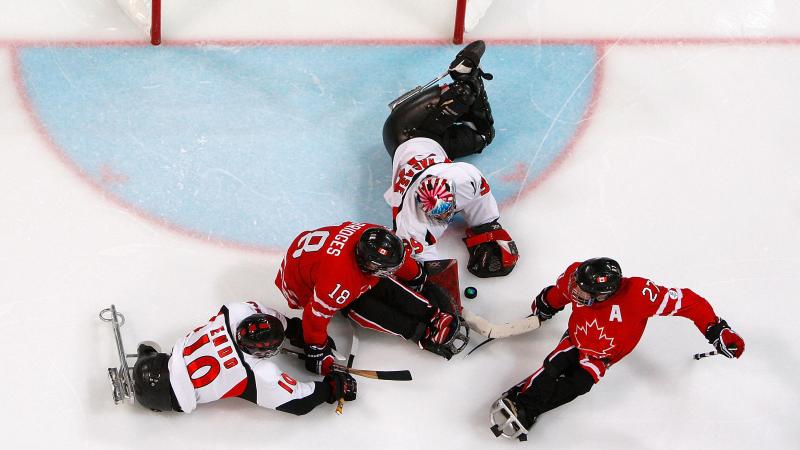 Imagen