Imagen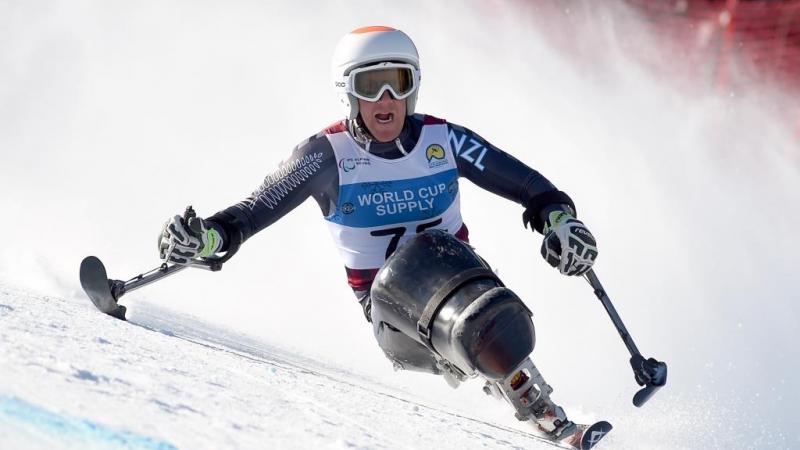 Corey Peters
Alpine Skiing
New Zealand's sit-skier Corey Peters really came of age in his career at Sochi 2014, winning his first ever major international medal with silver in the giant slalom.
As a qualified cabinet and boat maker, Peters has some natural finesse which only took three years of competitive skiing to perfect after his international debut in 2011.
He is also used to adrenaline-fuelled sports and became paralysed after a moto-cross accident in 2009.
At the 2015 World Championships Peters proved that his success in Sochi was no fluke, with downhill and super-G world titles and a giant slalom silver to boot.
Despite failing to defend those titles in Tarvisio, Italy, in 2017, Peters still left with two silver medals in an increasingly competitive men's sitting field.
He also reached the podium at several World Cup editions, including a second place in super-G at the PyeongChang 2018 Test Event. This led him to third place in the super-G and downhill final standings, and a top 10 finish in the overall men's sitting rankings.
He has been recognised in New Zealand as being amongst the best athletes his country has to offer, by being named the Snow Sports New Zealand Athlete of the Year for two years in a row in 2014 and 2015.
Photo Gallery
Imagen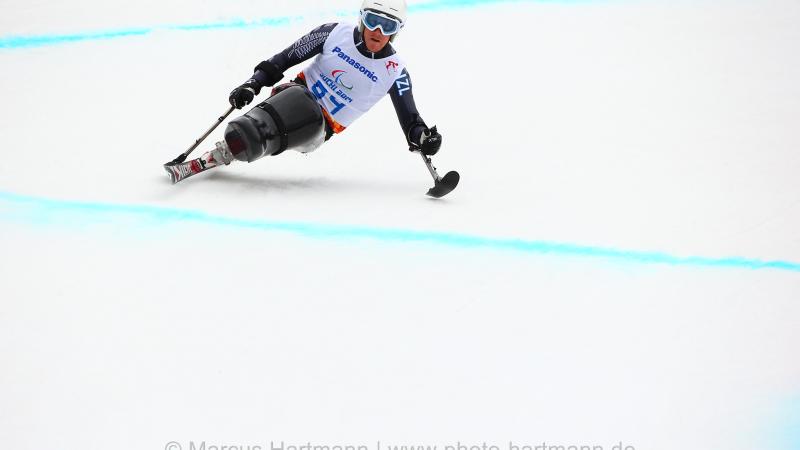 Results
IPC Alpine Skiing World Championships (La Molina, Spain)

| Event | Medal | Unit | Date | Rank |
| --- | --- | --- | --- | --- |
| Men's Super-G Sitting | | Race 1 | 2013-02-21 | 22 |
| Men's Slalom Sitting | | Race 1 | 2013-02-24 | 9999 |
| Men's Super-Combined Sitting | | Race 1 | 2013-02-25 | 9999 |
| Men's Giant Slalom Sitting | | Race 1 | 2013-02-26 | 10 |
2015 IPC Alpine Skiing World Championships Panorama (Panorama, Canada)

| Event | Medal | Unit | Date | Rank |
| --- | --- | --- | --- | --- |
| Men's Downhill Sitting | | Race 1 | 2015-03-04 | 1 |
| Men's Super-G Sitting | | Race 1 | 2015-03-05 | 1 |
| Men's Super-Combined Sitting | | Race 1 | 2015-03-07 | 5 |
| Men's Giant Slalom Sitting | | Race 1 | 2015-03-08 | 2 |
| Men's Slalom Sitting | | Race 1 | 2015-03-10 | 9999 |
2017 IPC Alpine skiing World Championships Tarvisio, ITA (Tarvisio, Italy)

| Event | Medal | Unit | Date | Rank |
| --- | --- | --- | --- | --- |
| Men's Downhill Sitting | | Race 1 | 2017-01-25 | 2 |
| Men's Super-G Sitting | | Race 1 | 2017-01-26 | 2 |
| Men's Super-Combined Sitting | | Race 1 | 2017-01-28 | 9999 |
| Men's Giant Slalom Sitting | | Race 1 | 2017-01-30 | 4 |
| Men's Slalom Sitting | | Race 1 | 2017-01-31 | 9999 |
Kranjska Gora/Sella Nevea 2019 World Para Alpine Skiing Championships (Kranjska Gora/Sella Nevea, Slovenia)

| Event | Medal | Unit | Date | Rank |
| --- | --- | --- | --- | --- |
| Men's Giant Slalom Sitting | | Race 1 | 2019-01-21 | 13 |
| Men's Downhill Sitting | | Race 1 | 2019-01-30 | 4 |
| Men's Super-Combined Sitting | | Race 1 | 2019-01-31 | 9999 |
| Men's Super-G Sitting | | Race 1 (from SC) | 2019-01-31 | 7 |
Lillehammer 2021 World Para Snow Sports Championships (Lillehammer, Norway)

| Event | Medal | Unit | Date | Rank |
| --- | --- | --- | --- | --- |
| Men's Giant Slalom Sitting | | Race 1 | 2022-01-19 | 4 |