Imagen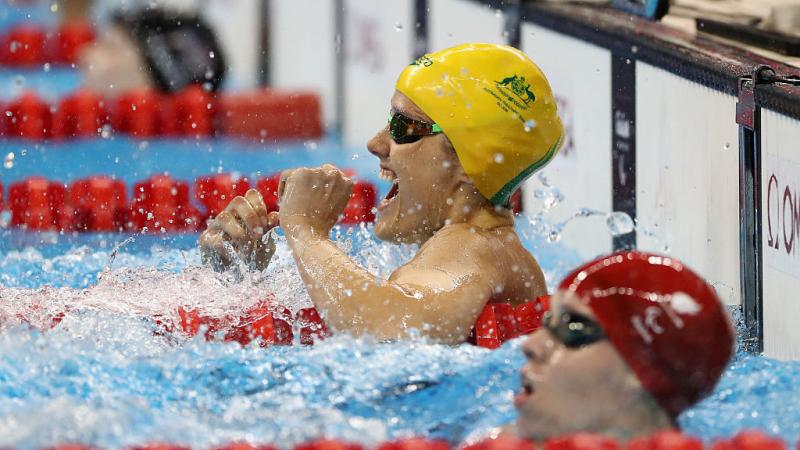 Ellie Cole
Swimming | Athletics
Just as the Netflix documentary 'Rising Phoenix' depicts, Ellie Cole does not give up. The Australian faced a tough decision to retire after the London 2012 Paralympic Games, where she stole the thunder with four gold medals.
A reconstructive surgery on her shoulder in 2013 would have seen her out of the pool indefinitely, but Cole remained undeterred and was more determined to pursue her passion for swimming.
After recovering from the operation, Cole returned to training and in 2015 went on to win her first world titles. She left Glasgow, Great Britain, with three gold medals in the 100m backstroke S9, 100m freestyle S9 and 4 x 100m freestyle relay 34 points.
Her 100m backstroke title also came with a world record. A further bronze medal in the 50m freestyle S9 and a silver in the 4 x 100m medley relay 34 points sealed an incredible competition for the Melbourne-born athlete.
For her efforts, Cole received Swimming Australia's Golden Moment Award in 2015.
At Rio 2016, Cole successfully defended her 100m backstroke title and was part of the relay team that defended their 4x100m freestyle relay 34 points crown. In all, she won medals in six of her events, sharing the honour as Australia's top medallist in Rio.
She returned to the London pool for the 2019 World Championships. She came away with a silver in the 100m backstroke and bronze in the 400m freestyle in her S9 class. While not satisfied, it only fuels the fire for Tokyo 2020.
Cole, whose right leg was amputated as a result of cancer at the age of two, excelled at swimming right from the start.
Eight weeks after the amputation, Cole's mother took her swimming as part of the rehabilitation process. Her instructors predicted it would take her a year to learn to swim in a straight line. It took her two weeks.
Photo Gallery
Imagen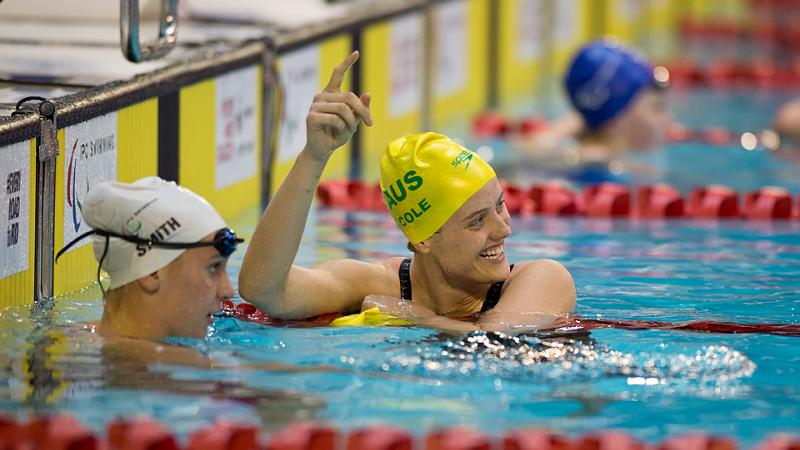 Imagen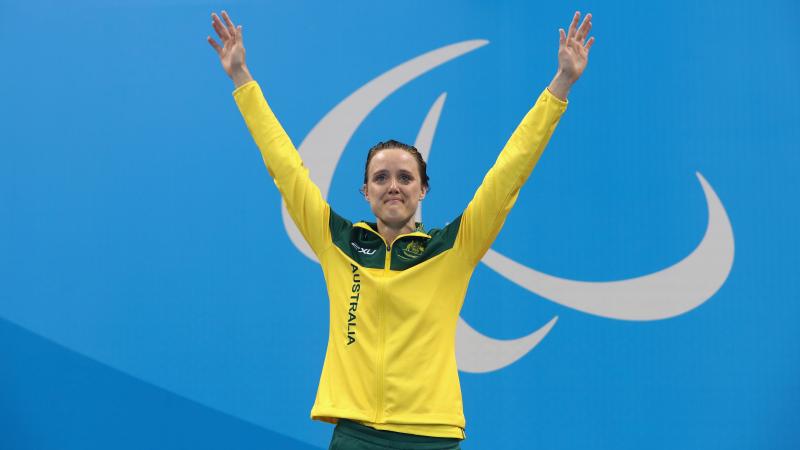 Imagen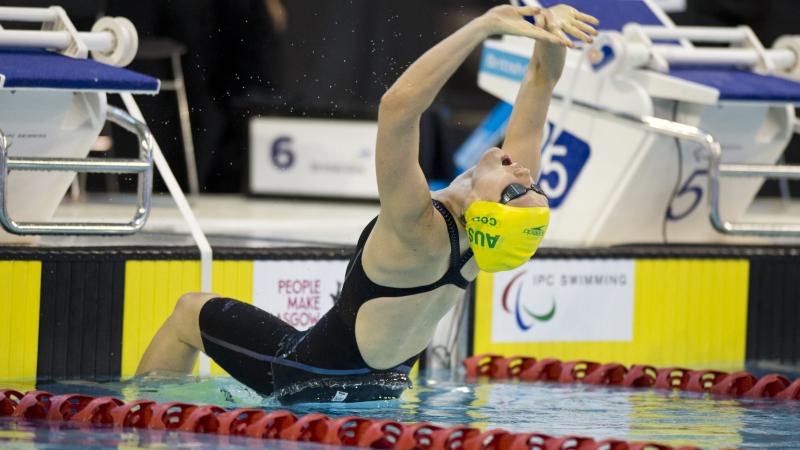 Imagen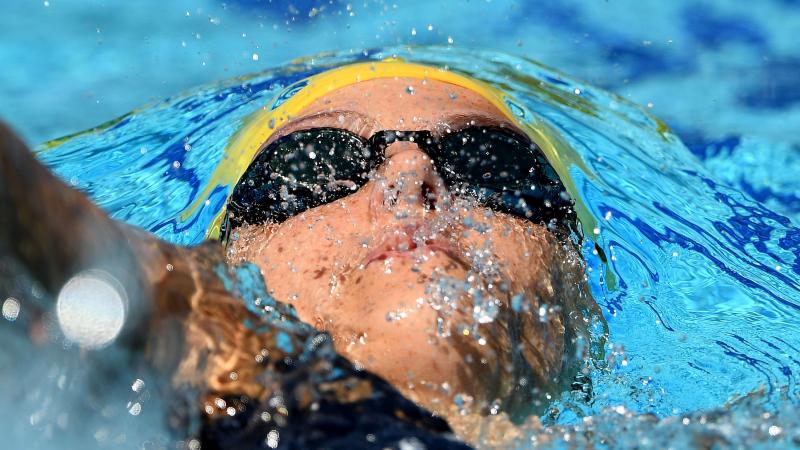 Imagen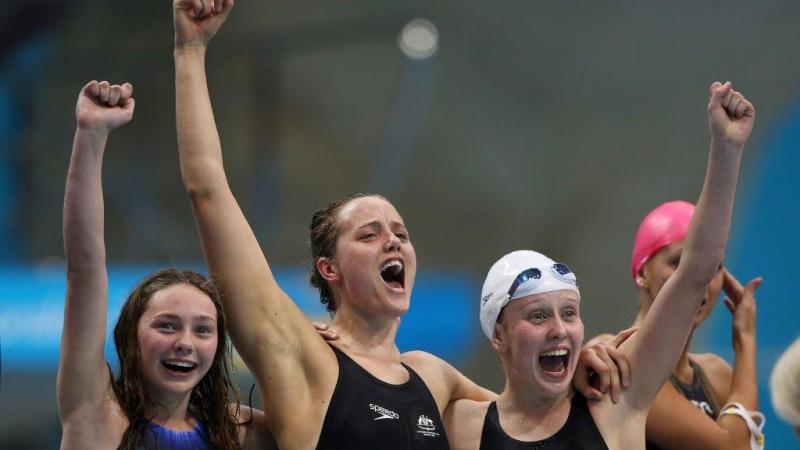 Results
IPC Swimming World Championships Durban 2006 (Durban, South Africa)

| Event | Medal | Unit | Date | Rank |
| --- | --- | --- | --- | --- |
| Women's 4x100 m Medley 34 pts | | Final Round | | 6 |
| Women's 4x100 m Freestyle 34 pts | | Final Round | | 5 |
| Women's 400 m Freestyle S9 | | Final Round | | 6 |
| Women's 400 m Freestyle S9 | | Heats | | 6 |
| Women's 100 m Freestyle S9 | | Heats | | 9 |
| Women's 100 m Butterfly S9 | | Final Round | | 7 |
| Women's 100 m Butterfly S9 | | Heats | | 8 |
| Women's 100 m Backstroke S9 | | Final Round | | 2 |
| Women's 100 m Backstroke S9 | | Heats | | 1 |
IPC Swimming World Championships Eindhoven 2010 (Eindhoven, Netherlands)

| Event | Medal | Unit | Date | Rank |
| --- | --- | --- | --- | --- |
| Women's 100 m Backstroke S9 | | Heat 1 | | 1 |
| Women's 100 m Backstroke S9 | | Final Round | | 5 |
| Women's 100 m Butterfly S9 | | Heat 3 | | 5 |
| Women's 100 m Freestyle S9 | | Heat 1 | | 2 |
| Women's 100 m Freestyle S9 | | Final Round | | 5 |
| Women's 200 m Individual Medley SM9 | | Heat 2 | | 4 |
| Women's 200 m Individual Medley SM9 | | Final Round | | 3 |
| Women's 400 m Freestyle S9 | | Final Round | | 3 |
| Women's 4x100 m Freestyle 34pts | | Heat 1 | | 2 |
| Women's 4x100 m Freestyle 34pts | | Final Round | | 4 |
| Women's 4x100 m Medley 34pts | | Heat 2 | | 3 |
| Women's 4x100 m Medley 34pts | | Final Round | | 7 |
| Women's 50 m Freestyle S9 | | Heat 1 | | 3 |
| Women's 50 m Freestyle S9 | | Final Round | | 8 |
2015 IPC Swimming World Championships (Glasgow, Great Britain)

| Event | Medal | Unit | Date | Rank |
| --- | --- | --- | --- | --- |
| Women's 100 m Backstroke S9 | | Heat 2 | 2015-07-13 | 1 |
| Women's 100 m Backstroke S9 | | Final 1 | 2015-07-13 | 1 |
| Women's 100 m Freestyle S9 | | Final 1 | 2015-07-14 | 1 |
| Women's 100 m Freestyle S9 | | Heat 1 | 2015-07-14 | 1 |
| Women's 50 m Freestyle S9 | | Heat 2 | 2015-07-16 | 1 |
| Women's 4x100 m Freestyle 34pts | | Final 1 | 2015-07-16 | 1 |
| Women's 50 m Freestyle S9 | | Final 1 | 2015-07-16 | 3 |
| Women's 4x100 m Medley 34pts | | Final 1 | 2015-07-19 | 2 |
London 2019 World Para Swimming Championships (London, Great Britain)

| Event | Medal | Unit | Date | Rank |
| --- | --- | --- | --- | --- |
| Women's 100 m Freestyle S9 | | Heat 1 | 2019-09-09 | 3 |
| Women's 100 m Freestyle S9 | | Final 1 | 2019-09-09 | 4 |
| Women's 100 m Backstroke S9 | | Final 1 | 2019-09-10 | 2 |
| Women's 100 m Backstroke S9 | | Heat 1 | 2019-09-10 | 2 |
| Women's 400 m Freestyle S9 | | Heat 1 | 2019-09-13 | 6 |
| Women's 4x100 m Medley 34pts | | Final 1 | 2019-09-13 | 5 |
| Women's 400 m Freestyle S9 | | Final 1 | 2019-09-13 | 3 |
| Women's 4x100 m Freestyle 34pts | | Final 1 | 2019-09-15 | 5 |