Imagen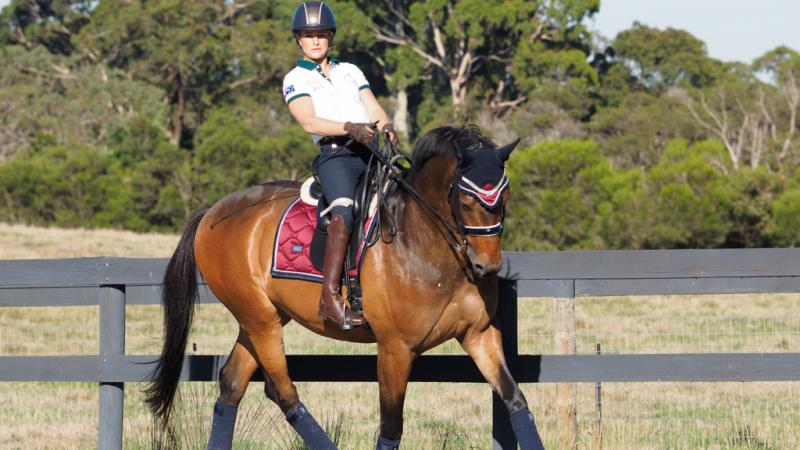 Emma Booth is a rising star of her home nation's dressage team. She made her second major international appearance at the 2018 World Equestrian Games in Tryon, USA. She came up short of her first major medal, finishing fourth in the individual test grade III.
Booth showed potential in her sport at her first Paralympics.
At Rio 2016, she fulfilled what had long seemed her destiny to become an accomplished horsewoman, but one which had taken a dramatic and violent twist just three years before the Games.
She started riding at the age of 11, having won a pony and riding lessons on the TV show "The Saddle Club." Having caught the riding bug, and discovering a natural talent, Booth set her heart on representing her country.
Such was her determination to succeed that she left Australia at the age of 20 to live and work in Germany with international dressage rider Holger Shultze.
In 2013, however, Booth was caught in a horrific car crash while driving back to Melbourne after a competition. A truck hit the car she was travelling in. She was left with bleeding on her brain, a fracture at the base of her skull, severe abdominal injuries and a fractured ankle. The combination of all those injuries left her a paraplegic.
She was, however, back on horseback a mere seven months after her accident, this time as a Para dressage rider. She competed in 2014's three-star Hartpury competition in Great Britain and was the reserve rider for Australia's 2014 World Equestrian Games team.
Two years later in Rio, Booth made the top 10 finishing Australian team. She picked up a fifth place in the team test and came 13th in the individual competition.