Imagen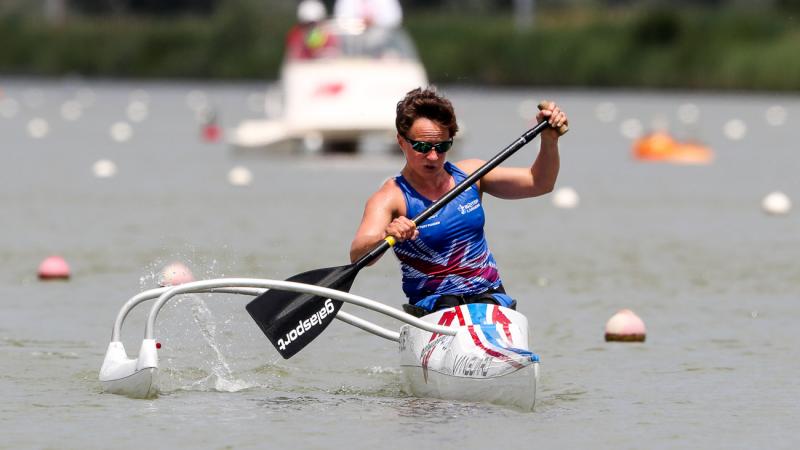 Emma Wiggs
Canoe | Sitting Volleyball
Emma Wiggs represented Great Britain in sitting volleyball at the London 2012 Paralympics. After the Games, she embarked on a mission to find a sport that would give her a chance to be the best she could be and found canoeing was the answer.
Her switch was a success. In 2017, she completed a Para canoe "Grand Slam" by holding the Paralympic, European and world women's KL2 titles in the same calendar year.
At the beginning, she paddled in both kayak and Va'a, winning both gold medals at the 2014 World Championships.
However, following the confirmation that only kayak events would be included in Rio 2016 Paralympics, Wiggs started focusing on those, winning the world titles in 2015 and 2016.
But she has added the Va'a boat back to her routine after the women's VL2 was confirmed to take place in the 2020 Paralympic Games in Tokyo.
Wiggs grew up in Watford with a keen interest in sports. When she was 18, she went on a gap year to Australia and contracted a virus that initially paralysed her and left her with damaged nerves in her legs.
She followed her chosen career as a physical education (PE) teacher, studying sports science and gaining a postgraduate certificate in education in secondary PE.