Anna-Lena Forster can inspire a youthful Germany
Chef de mission Dr. Karl Quade targeting a top-10 finish
01 Mar 2022
Imagen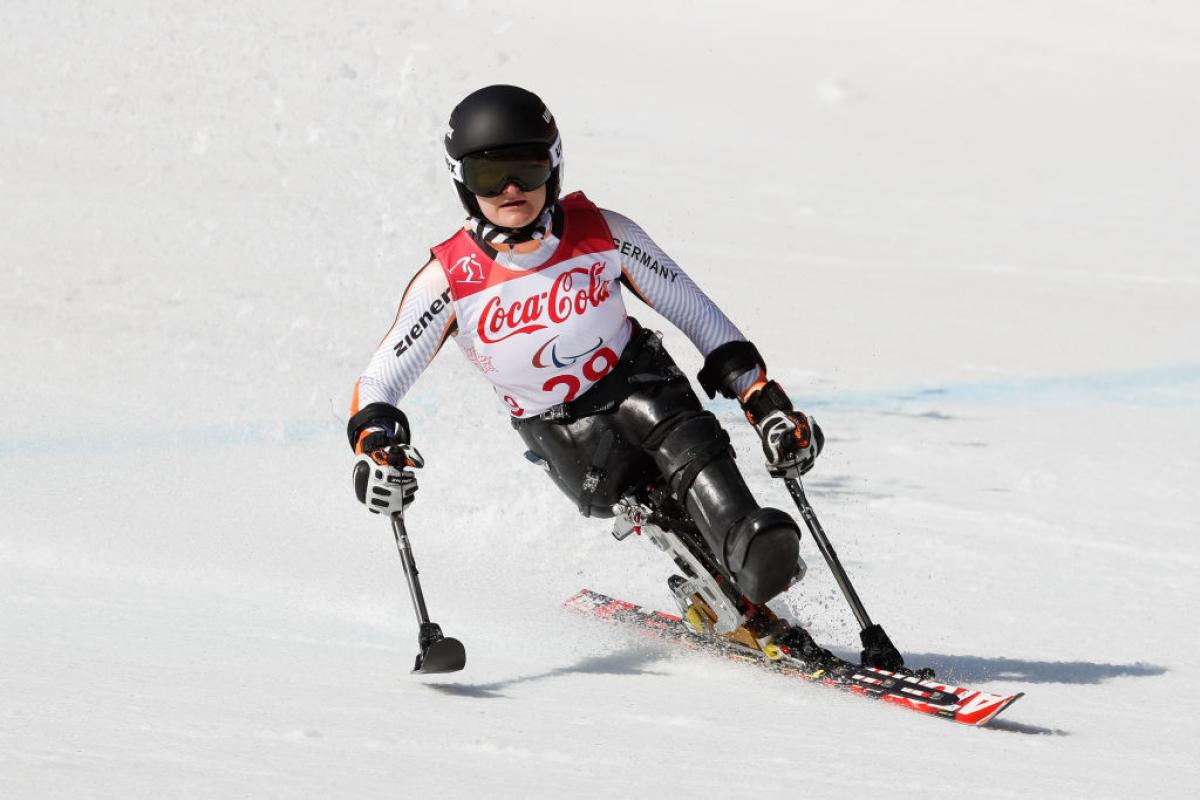 ⒸBuda Mendes/Getty Images
By AMP Media I For The IPC
Germany Chef de Mission Dr Karl Quade has sounded a note of caution as he prepares for the Beijing 2022 Paralympic Winter Games.
Due to the Covid-19 pandemic, significant absences and a shortage of competition events, Quade believes that matching the fifth place of the 2018 Games is unrealistic. 
"It will be very difficult to repeat the success of PyeongChang," Dr Quade said. "We hope to finish in the top 10 of the medals ranking. But forecasts are not easy."
Germany have topped the Winter Paralympic table twice this century, at Salt Lake City 2002 and Vancouver 2010. Their 20-strong team four years ago were fifth-best after collecting seven golds, eight silvers and four bronze.
This time round, 18 athletes have been picked along with five guides in Nordic Skiing and one accompanying skier in Alpine. Nine of them are Games debutants and seven are under 22.
Six-time Paralympian Andrea Eskau has pulled out due to ill health, while seven-time gold medallist Anna Schaffelhuber has retired.
"The size of the team is equal to PyeongChang but we have no curling team and more athletes in cross-country, biathlon and snowboard," said Dr Quade.
"The pandemic had a very big impact on the sport. In Germany only the top athletes had until the middle of 2021 the possibility to practise. A big problem was the few competitions.
"I worked many years together with Andrea Eskau so I know how hard it is for her to miss the Games. Such a successful and experienced athlete cannot be replaced by the young athletes. But these athletes will show that they deserve to be selected."
Leaders of the pack
Andrea Rothfuss is the most experienced member of the squad, having competed in four previous Winter Games and won 13 alpine skiing medals on this stage. 
She took gold at Sochi 2014 in the standing slalom and has nine silver and three bronze medals in total, due mainly to the French phenomenon Marie Bochet.
Ⓒ Andrea Carloni for the IPC

Rothfuss's teammate Anna-Lena Forster has just finished the World Championships in Lillehammer as the more successful female skier with four titles and Quade believes she can be the catalyst for the rest of the team.
"Anna-Lena is a leader of the team, alongside Andrea. She (Anna Lena) inspires young athletes. A success at the beginning of the Games inspires the whole team," Dr Quade said.
Forster admitted she was surprised by her Worlds success but has set the bar even higher.
"I think I can perform better and I think I have to perform better in Beijing because there are more competitors in my category and they are really strong," she said.
First appearances
Snowboarders Matthias Keller, Manuel Ness and Christian Schmiedt are making their Games debuts as are Christoph Glötzner and Leander Kress in alpine skiing plus Nordic skiers Marco Maier, Johanna Recktenwald and Leonie Walter.
Linn Kazmaier, the vision impaired Nordic skier, is the youngest competitor in the German team at 15. 
The oldest member of the team is 52-year-old Alexander Ehler, who has a bronze from the mixed relay in PyeongChang and who only started Para sport in 2017 after a motorbike accident.
There is no pressure on the group and the focus is very much on the 2026 Games in Italy.
"I am very happy to have nine newcomers in the team. From my point of view it is too early to characterise one of these wonderful athletes as a star for the future," Dr Quade said. 
"The young athletes shall perform as best they can and realise good results. The Games shall inspire them for their sporting career and their life.
"If someone wins a medal in China it will be wonderful but the main goal for the future will be the Games in Milano and Cortina."
Defending champion
There is an iconic photograph of sitting biathlon gold medallist Martin Fleig, overcome with emotion after winning the 15km event at PyeongChang 2018.
Fleig, who was born with spina bifida, is back to defend his title.
Ⓒ Getty Images