Beijing 2022: Takeaways from Wheelchair Curling
China cement their status on the world stage
Several other countries register their best ever results
29 Mar 2022
Imagen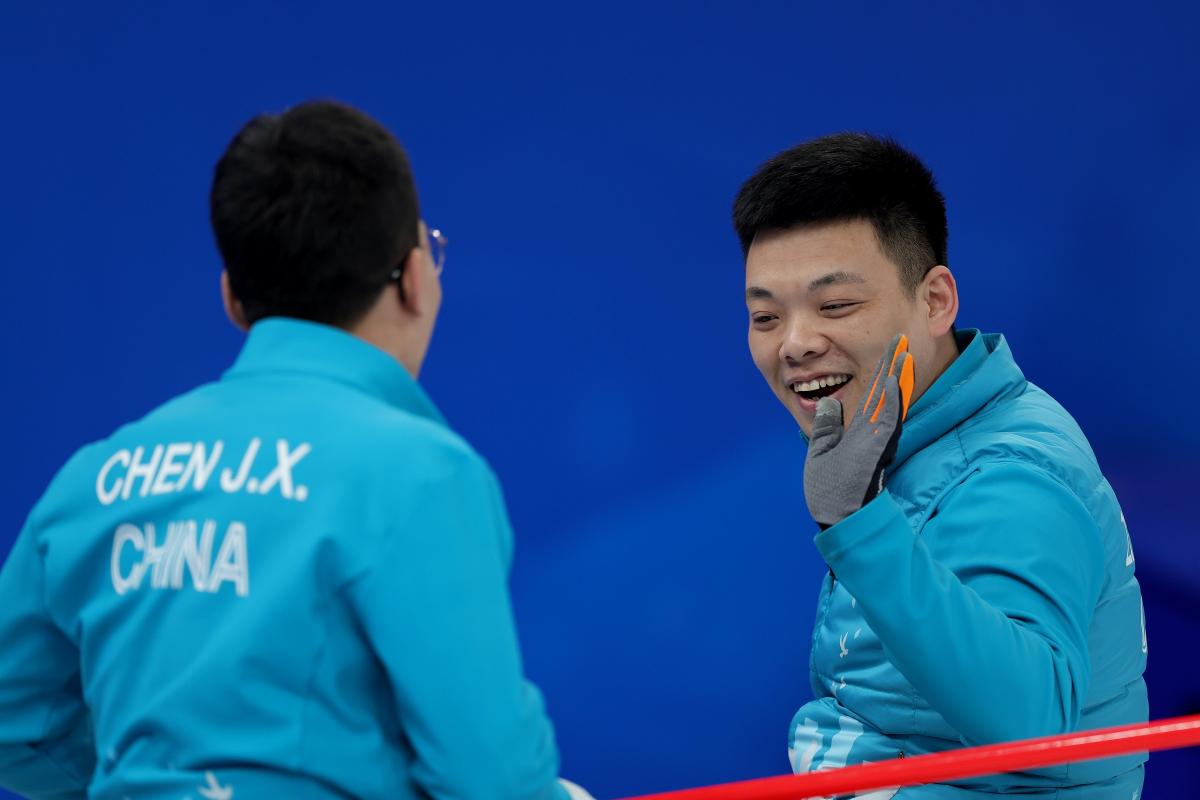 ⒸGetty Images
By Lucy Dominy | For the IPC
Wheelchair Curling was one of the only sports at Beijing 2022 where hosts China were a known quantity as the defending champions.
But whilst they shone once again, there were many other interesting storylines.
China prove their worth
All eyes were on the Chinese rink heading into their home Paralympics.
Having caused a huge upset by beating three-time champions Canada at PyeongChang 2018, China were out to prove they were more than just a flash in the pan.
Their performance at Beijing 2022 was characterised by some vocal celebrations and their team contained some of the youngest players.
After a shaky start – in which they lost their opening two games – the Chinese went unbeaten in the round robin and qualified for the semi-finals.
The game was a rematch of their clash with title-holders Canada at the same stage four years before. Skipped by Wang Haito, they executed a 9-5 take-down the Canadians to make their second consecutive final, cementing their place amongst the world's best.
Further proof of their prowess came in the final against Sweden. As a rematch of the 2021 World Championships final at the same venue – which the hosts won - this was yet another chance for China to show their worth.
And that is exactly what they did, playing to a 8-3 victory.
"Four years ago we didn't have too much pressure, but today we were playing at home, so it just put us under a lot of pressure, but luckily, we made it," Wang said.
This victory was a second Paralympic title for skip Wang and third player Chen Jianxin, while Zhang Mingliang, lead Yan Zhuo, supported by alternate Sun Yulong, claimed their first gold medals on their Paralympic debut.
Ⓒ OIS - Bob Martin
Swedish renaissance
In making it into the final, Sweden reached their best ever performance. Their previous podiums – two bronzes – had come on the sport's debut at Torino 2006 and then again at Vancouver 2010. They emerged from the round-robin having lost only three of their 10 games.
"We made a big journey. We achieved a lot of experience over the years. It has been a fantastic ride," skip Viljo Pettersson-Dahl said.
After his Paralympic debut at PyeongChang 2018 Pettersson-Dahl has been at the forefront of his team's return to the podium at major Championships. That includes their first top three finish at the Worlds since 2013, achieved in 2020 with bronze, and followed by silver in 2021. 
With the experience of Kristina Ulander, now a three-time Paralympian, also amongst their number, Sweden's big strides look set to continue. 
Ⓒ OIS - Bob Martin
 
Canada down, but not out
Despite finishing with bronze at the last two editions after being the undisputed champions since Wheelchair Curling's debut at Torino 2006, Canada can still say they have won a medal at every single Paralympics. And that is pretty impressive.
Skip Mark Ideson, fourth player Jon Thurston, third Ina Forrest, second Dennis Thiessen and alternate Collinda Joseph left Beijing proud of their achievements.
Thurston said: "I'm so excited to win the bronze medal. Obviously, we were hoping for gold, but it was nice to rebound and win the bronze. It's a good week for us. We had a really good round robin, we stuck with our process and we're rewarded with a bronze medal."
Canada won seven of their 10 round robin games to secure themselves a spot in the semi-final against China. Despite losing to the eventual champions in the morning they managed to re-group in time for the bronze medal match against Slovakia, showing their class once again.
Ⓒ Getty Images
 
Countries on the move
As well as the medallists, there were notable results elsewhere on the ice at Beijing 2022.
The Slovakian rink of skip Radoslav Duris, Peter Zatko, Dusan Pitonak, Monika Kunkelova and alternate Alena Kanova reached their best ever result with fourth, improving on the previous best of sixth from Sochi 2014.
Another big improvement came from USA, who finished last four years ago but moved up to fifth this time with a 5-5 win record. They were skipped by the almost brand new Matthew Thums who made his leadership debut in 2021. Of Thums, vice-skip Stephen Emt, Dave Samsa, Batoyun Uranchimeg and alternate Pamela Wilson, only Emt had any Paralympic experience.
Debutants Latvia also registered some encouraging results against more established nations. These included a win over Sweden and Slovakia in the round robin.
Ⓒ WCF / Alina Pavlyuchik 2021