Dutch Skier Targets Downhill Gold in Sestriere
06 Jan 2011
Imagen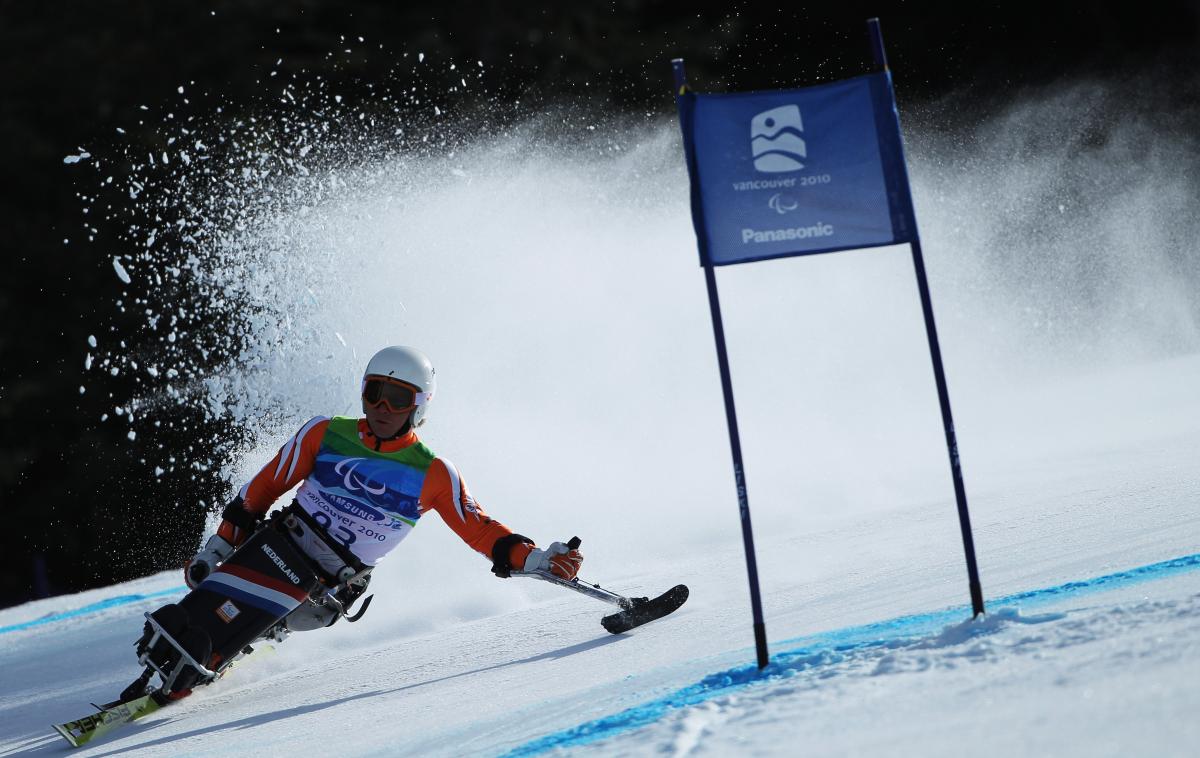 ⒸGetty Images
"I always said I wanted to be one of the best all-around sit skiers in the world."
Dutch skier Kees-Jan van der Klooster has made his New Year's Resolution to win gold in the Downhill at this month's International Paralympic Committee (IPC) Alpine Skiing World Championships in Sestriere, Italy.
A regular competitor at the Winter X Games in Aspen, USA, 33-year-old van der Klooster is one of over 130 athletes from 27 countries expected to compete in Sestriere from 15-23 January.
Having taken sixth place in Downhill at the World Cup last year in Sestriere and eighth at the World Championships in 2009 in Korea, Van der Klooser told www.paralympic.org that this year his personal goal is to reach the top of the podium.
"I always said I wanted to be one of the best all-around sit skiers in the world," said van der Klooster.
"That's my motivation to go on, and I think I still have the potential to grow and do well in Sestriere.
"Hopefully I can place in the top ten in the other two events I am competing in this year," he added.
Those other events include the Giant Slalom and Super-G, which Van der Klooster also competed in at the Vancouver 2010 Paralympic Winter Games.
"I was the only Dutch competitor in Vancouver, and the whole experience was very special to me.
"It was my first Games, and unfortunately I crashed in the Downhill race.
"But with my training over the last year, I have aimed to improve my skill and results in all three events for this year."
As part of improving his results, the Dutchman has targeted the performances of a German skier who has enjoyed similar form in recent years.
Kees-Jan van der Klooster said: "Thomas Nolte is pretty strong and he has trained a lot this season with the German team.
"I'm coming real close to him and that's important to see that I'm making improvements in my races."
Van der Klooster, who broke his back after a snowboarding accident in 2001, was told less than two years later that he possessed the talent required to get involved with the Dutch ski team.
"After my accident I was still interested in going back to the snow. And people told me about possibilities after an introduction week on Paralympic Winter Sport.
"I used to race a couple of years on my own when I was not with the Dutch team.
"But I travelled a lot with the Swiss ski team and I have made a lot of progression since then and now I am on the Dutch team."
Van der Klooster will be one of three athletes from the Netherlands competing in Sestriere this month.
The 2011 IPC Alpine Skiing World Championships will be the biggest gathering of Paralympic Winter Sport since the Vancouver 2010 Paralympic Winter Games. The schedule includes Downhill, Giant Slalom, Slalom, Super-G, Super Combined and Team events.
Competition will take place in the same Alpine Skiing venue which was used during the Torino 2006 Paralympic Winter Games.