Kelly Gallagher aims for first gold on Paralympic snow
Great Britain's visually impaired skier Kelly Gallagher and guide Charlotte Evans have had a successful season so far, and aim to translate that into the first ever gold for her country at a Winter Paralympics.
12 Feb 2014
Imagen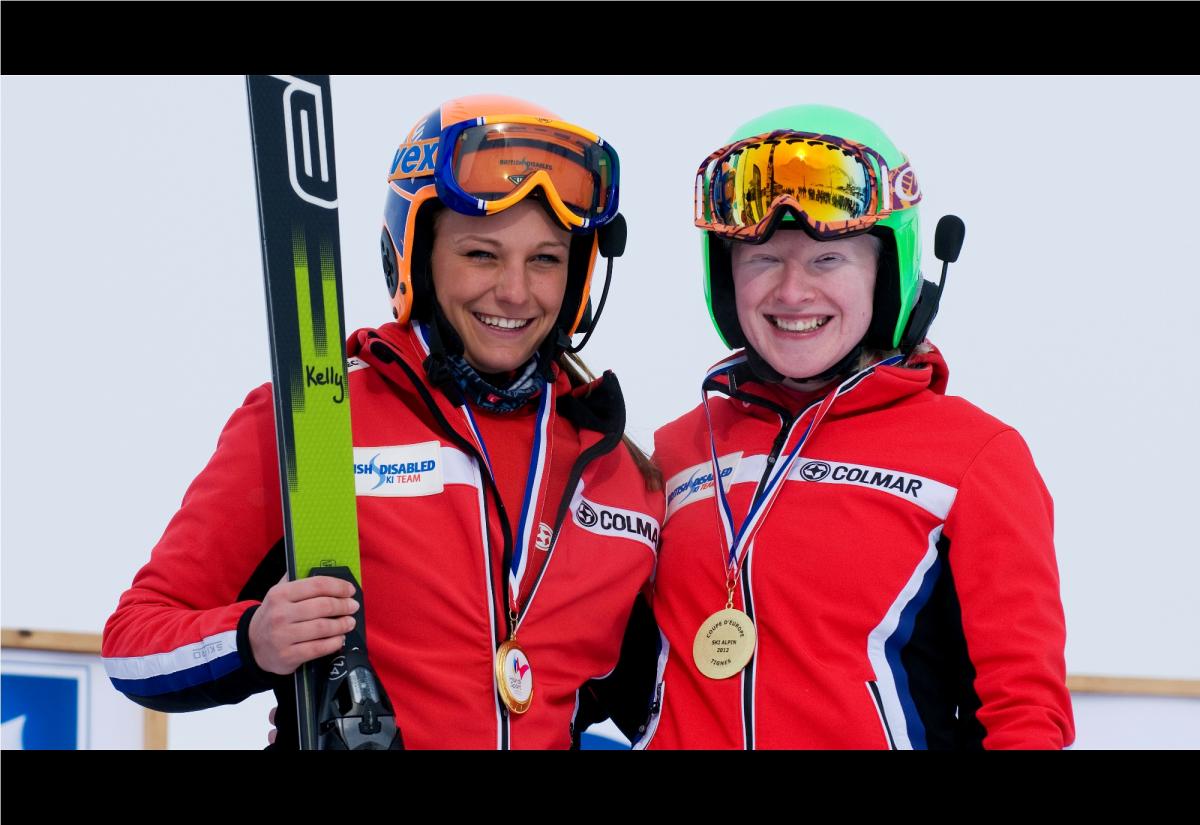 ⒸNicolas Nereau
By Jake Duhaime | for the IPC
"I hope our momentum keeps on going. If we can keep it going, it will be really exciting for all of us."
London 2012's success resulted in a newfound appreciation of Paralympic sport in Great Britain. Something that isn't lost on the nation's winter athletes as the countdown to Sochi ticks down.
One of those athletes, alpine skier Kelly Gallagher and guide Charlotte Evans, made history in 2010 as the first athletes from Northern Ireland to compete in the Paralympic Winter Games. Now they hope to become the first British winter sports athletes of any kind to win a gold medal at the event.
"It was really exciting to see people talking about Paralympic sport during London 2012. People were watching it on TV every night," Gallagher said. "They were seeing the effort and sacrifice made by these athletes and really got behind the event and the Organising Committee."
"I hope our momentum keeps on going. If we can keep it going, it will be really exciting for all of us."
There are 1,928 miles between the 2012 and 2014 host cities, symbolic in the fact that at times, the distance between an athlete's journey and the final destination can seem just as daunting.
It hasn't phased them one bit, with the pair picking up five World Cup podiums including two wins so far this season, success that has seen them attract media coverage in Great Britain ahead of the Games.
Since the two teamed up four years ago, Gallagher became the first British athlete to medal at the IPC World Alpine Skiing Championships in 2011 and won four medals at the 2013 event in La Molina, Spain. She also took home a gold medal at the 2011 Europa Cup Finals.
Perhaps most importantly for a Paralympic push, the duo capped off the 2012-13 season with a win at the IPC Alpine Skiing World Cup Final. Not only was it their first such podium topper at a World Cup, but it took place on the same Sochi course that hosts the big event in March.
"We had never won a World Cup event, so that was an accomplishment in itself," Gallagher said. "It will be a joy to come back, see athletes do their best and hopefully, it will be more special than last time."
At the moment, Gallagher and teammate Jade Etherington find themselves criss-crossing the globe, standing on podiums and building up Europa Cup and World Cup points with the hopes of a strong showing in Sochi. The goal, as she points out, is to be as mentally and physically prepared as possible for the biggest competition of their lives.
"We're going to ski in as many races as possible leading up to Sochi," Gallagher said. "We want to hit our peak during the Games and we've spent the last two to three years trying to do that."
Should that happen and Gallagher emerge with the gold, she understands the significance it could have on the future of Paralympic sport back home. She knows that it could spark the same reaction that the natives had watching London's dreams come true.
"We'll ski the best we can and hopefully leave a lasting impression," Gallagher said. "If someone feels like they can go skiing because of what we've done, I'll be really proud of that part of my involvement with the Paralympic Movement."
The last competition before Sochi 2014 begins on 7 March, is the IPC Alpine Skiing World Cup Finals in Tarvisio, Italy from 24-27 February.