No. 42: Snowboarding added to winter Paralympic programme
The No. 42 moment in Paralympic Sport in 2012 was when snowboarding was added to the Paralympic programme for Sochi 2014.
20 Nov 2012
Imagen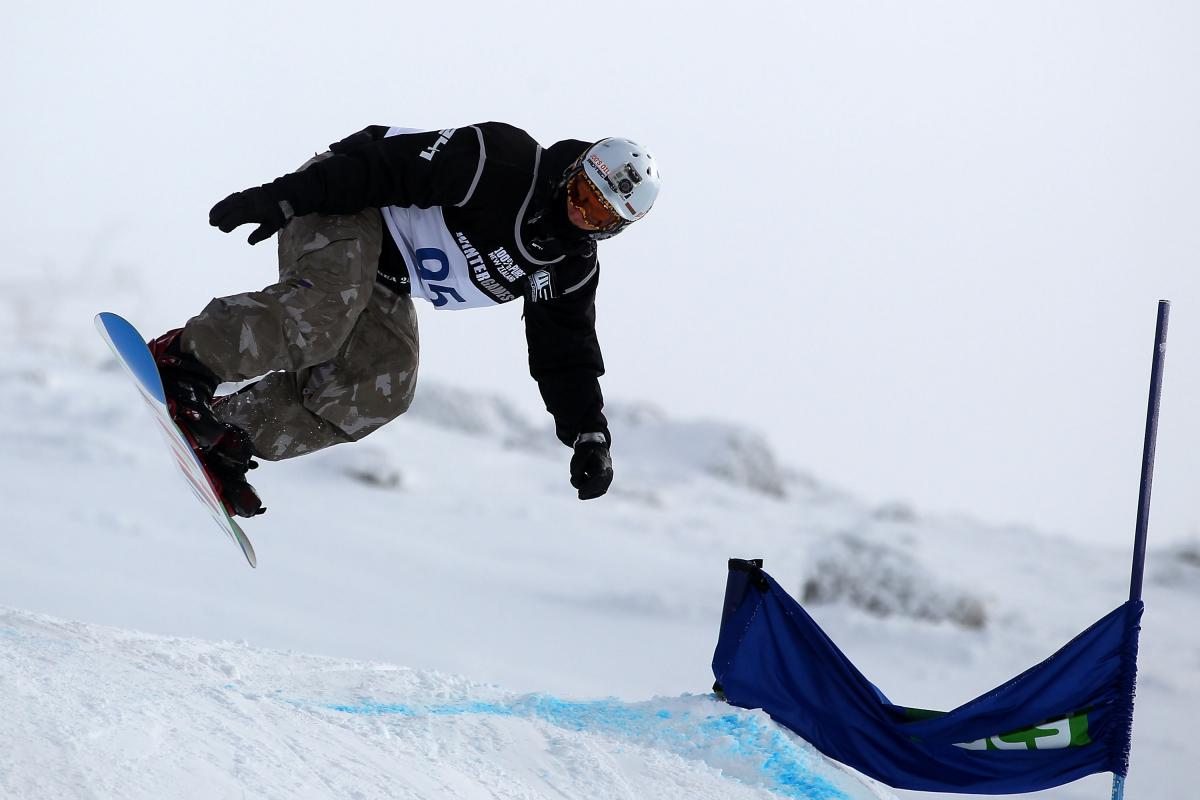 ⒸGetty Images
By IPC
"It is important for the growth of the Winter Games that there are more sports and more medal events to contest."
For more than 10 years, campaigners have been lobbying, organising and influencing to get snowboarding onto the Paralympic programme – a movement that mirrored the Olympic one which proved successful in 1998.
In May 2012, the moment they had all been waiting for came: snowboarders would be able to compete at the Sochi 2014 Paralympic Winter Games.
It also offered the chance for campaigners to compete for their country.
"Having snowboarding in the 2014 Winter Paralympic Games is a dream come true for me," said US snowboarder Amy Purdy, who played a key role in the getting the sport to the Games through the organisation Adaptive Action Sports, which she co-founded.
"I remember I had just lost both of my legs when I found out that snowboarding was not yet a Paralympic sport and I thought, if it ever was a Paralympic sport that I would do whatever it takes to be there competing for my country."
Dutch snowboarder Bibian Mentel also played a key role in campaigning for the sport.
For her, it was the culmination of a 10-year campaign that began in 2002 when the Olympic snowboarder's leg was amputated after she was diagnosed with bone cancer.
Four months after her operation, she was back on her snowboard, and seven months later she won the Dutch National Championships.
Her success sparked a desire to put snowboarding on the Paralympic programme.
Mentel worked with IPC Governing Board member Rita van Driel, who at that time was a cross-country skiing technical delegate. Together, they tried to find out if other National Paralympic Committee's (NPCs) would be interested in including snowboarding at the Paralympics.
For the sport to even be considered for the Paralympics, riders were needed from eight different countries on two continents.
"We started the quest to find riders and get the word out that there were competitions for adaptive riders in snowboarding," said Mentel, who also worked alongside organisations like Purdy's Adaptive Action Sports.
Now, the sport has over 50 active athletes and is still growing.
During the upcoming season, the IPC will organise eight competitions that will serve as Sochi 2014 qualifiers.
The first event will take place in Landgraaf, the Netherlands starting Thursday (22 November), followed by three events in December and January in the USA.
In March, there will be a snowboard test event in Sochi and World Cup competitions in Slovenia and Canada.
"It is important for the growth of the Winter Games that there are more sports and more medal events to contest," IPC Chief Executive Officer Xavier Gonzalez said.
"I am particularly looking forward to see how athletes perform in this exciting new discipline and believe it will prove extremely popular with spectators and TV viewers alike."
Editor's Note: For the final 50 days of the year, the IPC will count down the year's top moments in Paralympic sport, culminating with the year's best moment on 31 December.
The 50 moments were selected by nominations from National Paralympic Committees and International Federations and are based on sport performance, emotional moments, media attraction and athletes' personal stories.
The IPC would also like to call on the public to submit their own nominations for what they believe was the top Paralympic moment of 2012. They can do so by emailing ipc.media@paralympic.org, or by leaving a comment on www.Facebook.com/ParalympicGames or sending a tweet to @Paralympic.
Related Images