Sochi 2014: Paralympic winter sport's young talent
Sweden's Per Kasperi, USA's Declan Farmer, France's Marie Bochet and Russia's Alexey Bugaev are rising stars in the lead-up to Sochi 2014.
07 Mar 2013
Imagen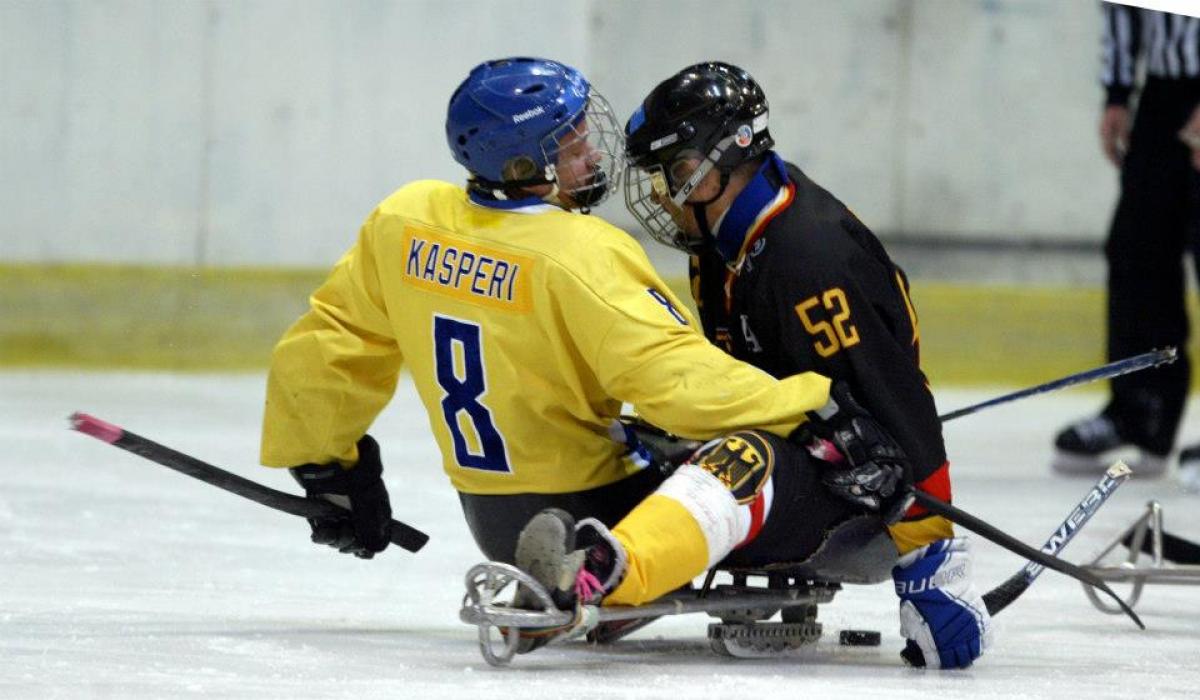 ⒸDusan Babovic
By IPC
"It's one year until Sochi, and it's going to be very exciting because it's a new experience and a new adventure."
Sometimes, inexperience can play to an athlete's advantage.
If an athlete has not competed at a Paralympic Games or under a high-pressure situation before, he or she doesn't know anything different and may potentially appear fearless in the face of opponents.
Such is the case for several rising winter sport stars who could appear at the Sochi 2014 Paralympic Winter Games, including ice sledge hockey players Per Kasperi and Declan Farmer, as well as alpine skiers Marie Bochet and Alexey Bugaev.
These four face have the potential to become the next big names come Sochi, and many of them have already proven themselves in their respective sports.
Heating up the ice
Of the two sledge hockey players, Kasperi is the only one with Paralympic Games experience, having played for Sweden at the Vancouver 2010 Games when he was just 16 years old.
"It was my first time, so I was a little bit nervous, but when we got there, everything just clicked and I just enjoyed the moment being there," Kasperi said.
Now 19, Kasperi is arguably Sweden's go-to scorer heading into next month's IPC Ice Sledge Hockey World Championships A-Pool, where the top five finishers will automatically qualify for Sochi 2014.
When other teams are asked what they think of Sweden's qualifying chances, the majority of them reference the young player sporting a No. 8 yellow jersey who is becoming more explosive on the ice by the day.
"I don't think about it that much, though," Kasperi said of his age. "I often think that it's better that I'm young because I'm so healthy and I have a lot of years and potential ahead of me."
Farmer, meanwhile, is just 15 and is having a stellar rookie season at forward for the American squad. In his international debut at December's World Sledge Hockey Challenge, Farmer had a goal and four assists in five games. Then, in January's USA Sled Hockey Cup, he added another goal and four assists to his resume in four more games on the ice.
Kasperi and Farmer aren't the only ice sledge hockey player under 20 being talked about – Kasperi's teammate, Filip Silvstrand Olsson (16), as well as Canada's Tyler McGregor (18) and Russia's Nikolay Terentyev (16) could all become breakthrough stars at Sochi 2014 as well.
Starring on the slopes
On the snow, France's 19-year-old Bochet is now being called a teenage veteran after winning gold in all five of her events at last month's 2013 IPC Alpine Skiing World Championships in La Molina, Spain.
She actually made her Paralympic debut at the Vancouver 2010 Games at 15, but failed to medal. In the last Paralympic cycle she's come out full steam ahead, having won the 2011-12 IPC World Cup overall title and topping the individual medal tally in La Molina last month.
Bochet will turn 20 just a month prior to Sochi 2014, but her youth won't stop her from potentially becoming the most decorated individual medallist of the Games.
"It's one year until Sochi, and it's going to be very exciting because it's a new experience and a new adventure," Bochet said.
Then there's Bugaev on the men's side, a 15-year-old Russian standing skier who just won two silver medals at the 2013 IPC Alpine Skiing World Championships in La Molina.
In addition to that, he has already won two Europa Cup races this season and is No. 1 in the World Cup rankings in the men's giant slalom standing event.
Related Images
Related Videos