What the Paralympic Movement can look forward to in 2021
The Tokyo 2020 Paralympics are on target, plus there are significant milestones to celebrate
01 Jan 2021
Imagen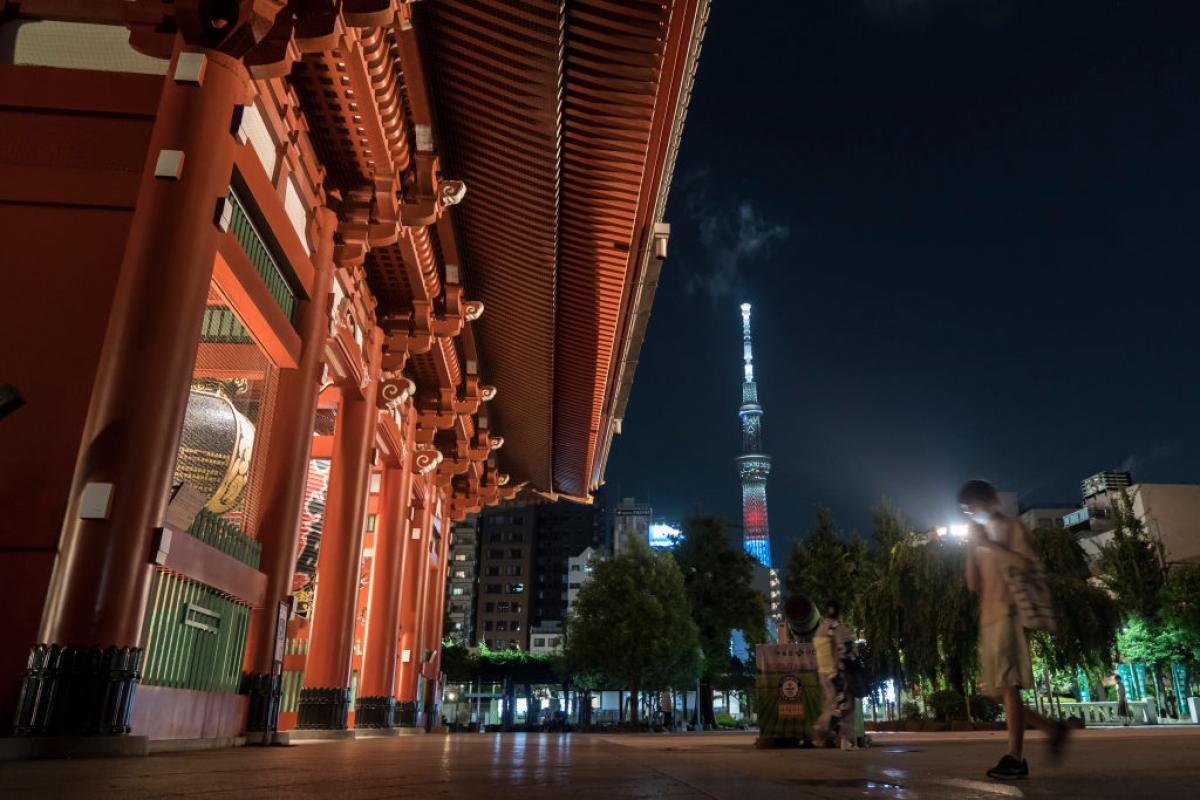 ⒸGetty Images
By IPC
A bizarre 2020, marred by the COVID-19 pandemic and its mayhem, has come to an end. The world and the Paralympic Movement now look towards 2021 with much apprehension but with plenty of hope. 
A year devoid of much sporting action turned out to be busier than ever, given the complex and unprecedented challenge we faced. 
What could have been an absorbing Tokyo 2020 Paralympic Games, had to be postponed but with that comes an assurance that 2021 will have more to offer and will be a celebration of humanity overcoming crisis.
As the New Year begins, here is a list of expectations that go beyond the field of play, pushes the disability rights agenda and shows that Change Starts with Sport. 
1. The Paralympic Games will take place this summer in Tokyo
Dates: 24 August – 5 September 2021
You can guarantee it.
The early call to postpone the Tokyo 2020 Games last March gave organisers, the Japanese government, governing bodies and athletes time to readjust and refocus their efforts. 
To say "it wasn't easy" is a grand understatement for all parties involved.  
Speaking at the Tokyo 2020 Project Review in November, International Paralympic Committee (IPC) President Andrew Parsons emphasised a new meaning for this year's Paralympics:
"The world needs the Games next summer and, for the world's one billion persons with disabilities, next year's Paralympics have never been more important or more urgently required.
"Change Starts with Sport and next year's Paralympic Games are a platform to place disability at the heart of the diversity agenda and show the world why inclusion matters. 
"Post-pandemic, we must build back better and next year's Games will not just be about spectacular sport but also acting as a starting point for a better and more inclusive world for all."
2. Keep an eye on Test Events for Tokyo 2020

A test event is a dress rehearsal to confirm and improve the competition and Games operation capabilities and ensure their successful operation once the cauldron is lit. Usually these events take place for all 22 Paralympic summer sports before the Games year. But the well-known circumstances warranted adjustments. 
If you are wondering about athletes, boccia, wheelchair tennis or whichever Test Event you fancy, they are all available on the organising committee's website.
3. One year to go until landmark Beijing 2022 Paralympic Winter Games
Date: 4 March 2021
Usually there is a two-year buffer between Summer and Winter Games. But 2021 will be far from usual, and the Tokyo 2020 should not take away from winter sport athletes as they build up for the 2022 Paralympic Winter Games in Beijing, China. 
The winter edition will celebrate one year to go on 4 March, and other milestones to come (eg, six months to go on 4 September and 100 days on 25 November). What makes Beijing 2022 standout is that it can be the first Paralympic Winter Games to have gender parity in the number of medal events for women and men. 
Should all 234 slots for women be filled, then the Paralympic Movement will have more than doubled the number of women taking part in the Paralympic Winter Games in 16 years. 
Chelsey Gotell, Chairperson of the IPC Athletes' Council commented: "This programme sends out a clear message to the whole Paralympic Movement about how serious the IPC is about developing the number of female Para athletes around the world.
"The hard work begins now in developing the talent pool to fill the slots, ensuring strong competitive fields in Beijing."
4. Time to reflect on Atlanta 1996 
Date: 16 August 2021
For the Para sports of equestrian and wheelchair rugby, Atlanta 1996 holds a special place in their hearts and they have every reason to be excited for the Games' 25th anniversary this year.
Wheelchair rugby was a demonstration sport at these Games and has since been a spectator favourite. Equestrian joined the Paralympic programme 25 years ago and has been the only artistic sport at the Games.
It was also a memorable home Games for the legendary Trischa Zorn. The swimmer is the most decorated Paralympian with 55 medals, eight which she won in Atlanta. She went on to compete at Sydney 2000 and Athens 2004, but her last two gold medals hail from Atlanta. 
5. Planning for Paris 2024 full speed ahead
Date: 3 December 2021
Once the flame is extinguished to conclude the Tokyo 2020 Paralympics, the baton will be passed to Paris 2024, which will celebrate 1,000 days on 3 December. It feels far away, but for many athletes and organisers, every minute matters. 
Paris 2024 has been committed to delivering a new era of Games that will be fit for a post-COVID-19 world and sustainable to create a lasting legacy.
In December, IOC Coordination Commission Chair Pierre-Olivier Beckers-Vieujant said: "Planning towards the Olympic and Paralympic Games Paris 2024 is not only on track; it's really going above and beyond, fully embracing the recommendations of Olympic Agenda 2020 and the New Norm."