Imagen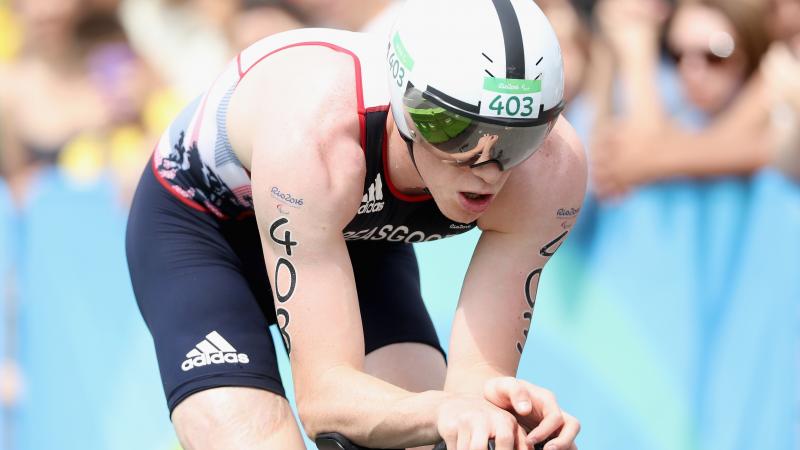 George Peasgood
Cycling | Triathlon
George Peasgood came in third at the 2018 World Triathlon Grand Final in Gold Coast, Australia.
He is one of the most consistent contenders in the men's PTS5, one of the most competitive classes with the likes of Germany's reigning Paralympic champion Martin Schulz and Canada's young multi-world champion Stefan Daniel in the mix.
But as one of the youngest to compete in the sport's Paralympic debut at Rio 2016 – where he finished seventh in the then-PT4 class – Peasgood has been catching up to his rivals.
He secured 2018 victories in the International Triathlon Union (ITU) World Series events in Yokohama, Japan; and Iseo-Franciacorta, Italy; as well as the World Cup in Lausanne, Switzerland. It was been his best season, closing out with the bronze medal at the Grand Final in Gold Coast. He is still searching for his first major gold medal.
Peasgood has competed seriously in the sport since 2013, when he won his first major medal with bronze at the Grand Final at 17 years old.
He suffered a traumatic injury to his left leg when he was two years old. He first started triathlon in 2009 following a leg-lengthening operation.