Imagen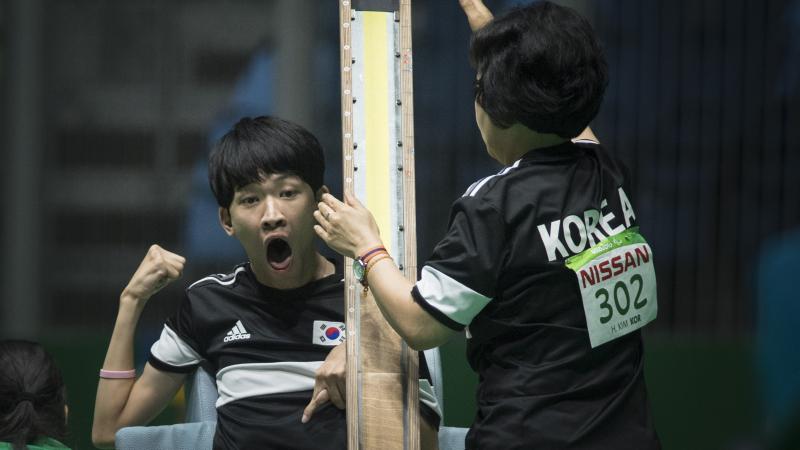 Two-time Paralympian Han Soo Kim has competed for the South Korean national team since 2009 and has proven to be one of the top BC3 players from the Asian region.
His mother and assistant Chu Ja Yoon is his biggest supporter. She created a numeric code on a key pad, in order to communicate and discuss strategy with him, during tournaments.
Kim is still waiting for a Paralympic gold, with two fourth place individual finishes at London 2012 and Rio 2016. He did however claim his first medal in Rio, winning pairs silver with teammate Ye Jin Choi.
He has dominated regionally though, winning individual gold at the 2017 Asia-Oceania Championships to add to pairs gold in 2015.
Kim burst onto the boccia scene in 2010 with gold at the Asian Para Games, before winning both the individual and pairs world titles in 2014.