Imagen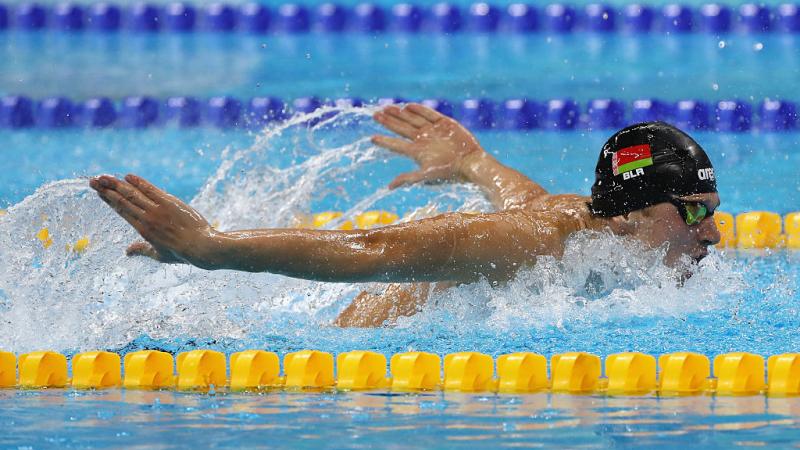 Belarusian Ihar Boki dominated his S13 class at London 2012. In his first Paralympics he took home five gold and a silver medal and broke four world records in men's S13 events.
His success in London was no surprise. He had shown his form and positioned himself as the man to beat after winning four world titles at the 2010 IPC Swimming World Championships in Eindhoven, the Netherlands.
Already in terms of gold medals he is Belarus' most successful Paralympian and that continued at the 2013 IPC Swimming World Championships where he equalled his gold medal performance from London 2012. He also set two world records.
The next stop on his road to Rio 2016 was the 2014 IPC Swimming European Championships, where he focused his medal hopes and this time left with two golds.
By the time of the 2015 World Championships, Boki was back to spreading himself across multiple events, sealing six gold medals and four world records in the 50m and 100m freestyle, 100m backstroke and 100m butterfly.
His only second place finish came in the 100m breaststroke, where he lost out on gold to teammate Uladzimir Izotau.
The 2016 IPC Swimming European Open Championships yielded six more titles, just a few months before Boki went onto win a further six Paralympic golds at Rio 2016. His haul included two new world records in the 100m butterfly and 100m backstroke and meant he left as the most decorated Paralympian across all sports.
Photo Gallery
Imagen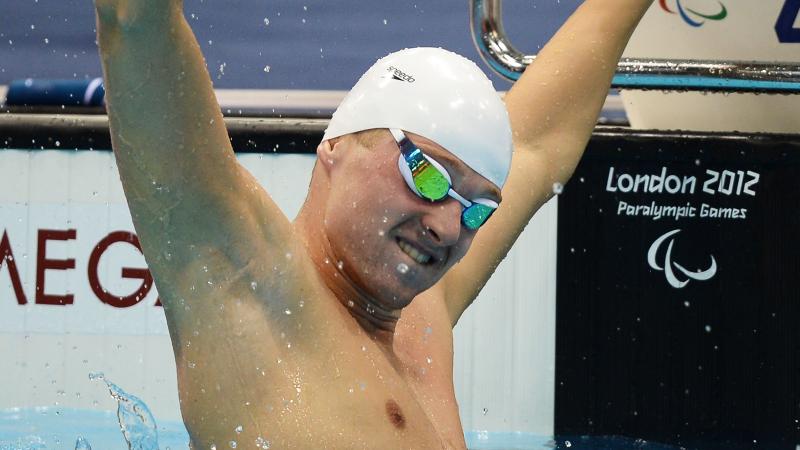 Imagen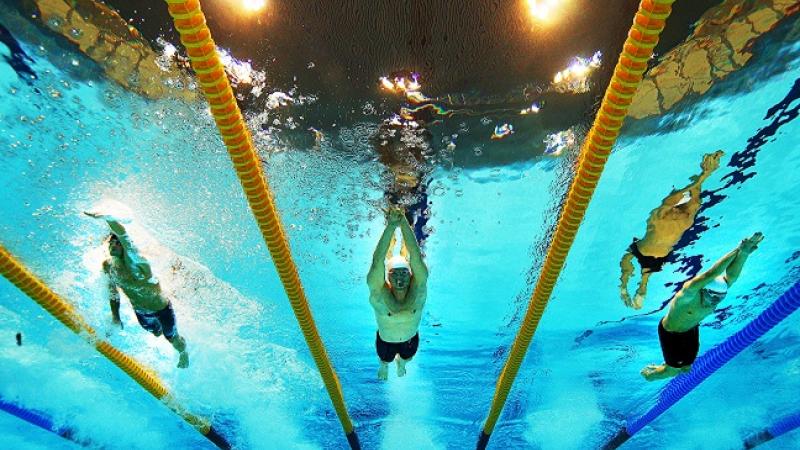 Imagen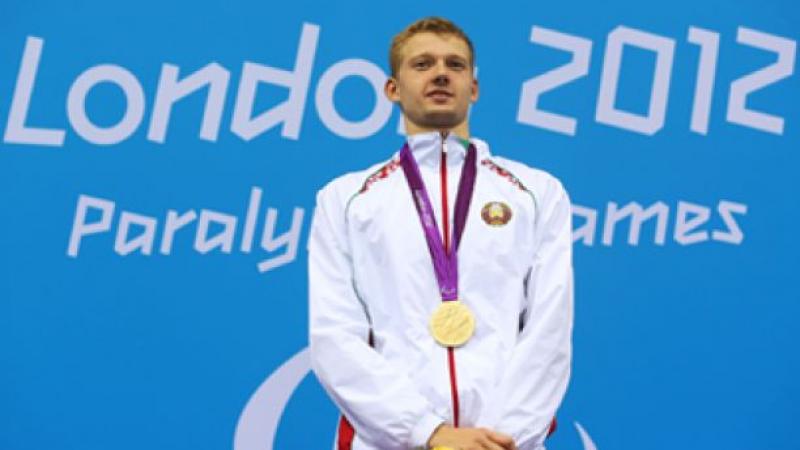 Imagen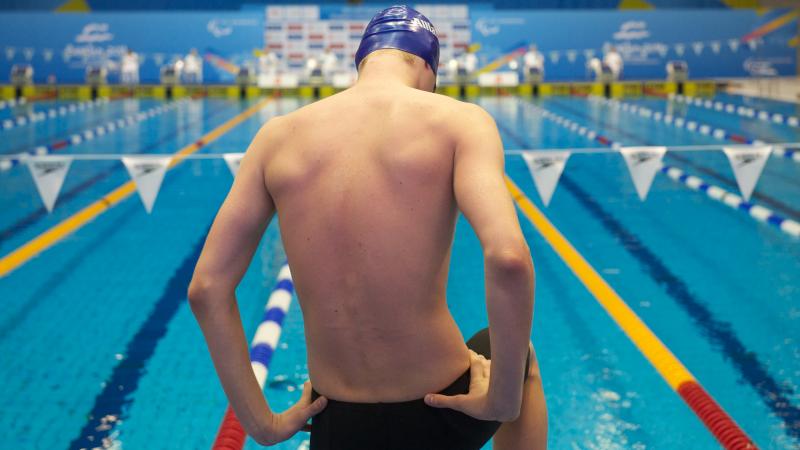 Imagen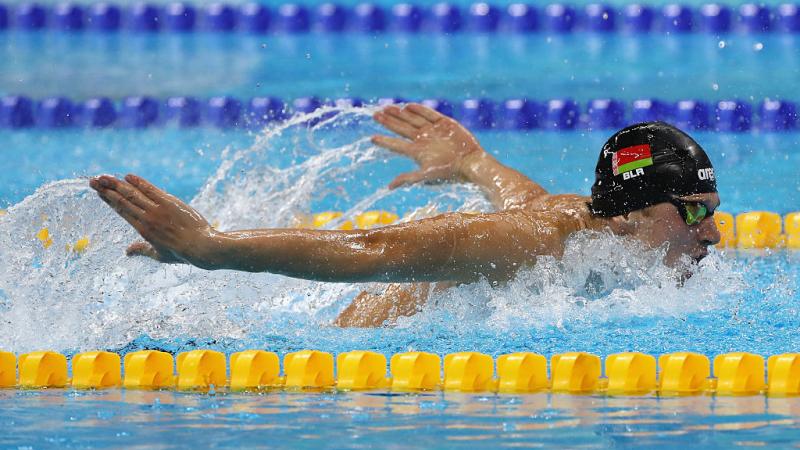 Imagen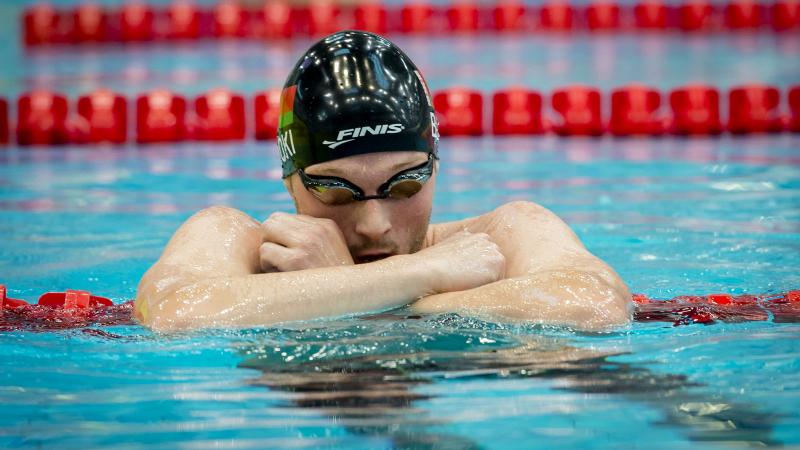 Imagen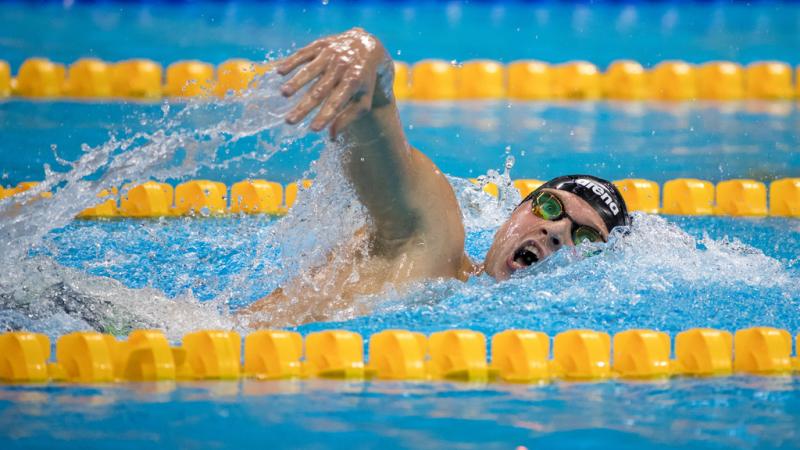 Imagen
Biography
Impairment information
Type of Impairment
Vision impairment
Origin of Impairment
Congenital
Classification
S13, SB13, SM13
Further personal information
Family
Wife Marina Nazarchuk
Higher education
Law - Belarusian State University: Minsk, BLR
Sport specific information
When and where did you begin this sport?
He began swimming in 2000 at age six.
Why this sport?
His mother enrolled him in the sport. He did not like training but became enthusiastic after taking part in his first competition.
Name of coach
Gennady Vishnyakov, BLR
General interest
Nicknames
The Beast (paralympic.org, 07 Apr 2016)
Memorable sporting achievement
Competing at the 2012 Paralympic Games in London. (Athlete, 05 Dec 2017)
Most influential person in career
His father. (Athlete, 05 Dec 2017)
Sporting philosophy / motto
"To achieve the result, you should believe in yourself." (Athlete, 05 Dec 2017)
Awards and honours
He was nominated for the Sportsperson of the Year with a Disability award at the 2017 Laureus World Sports Awards. (laureus.com, 21 Oct 2017)

For his performance at the 2016 Paralympic Games in Rio de Janeiro, he received the Order of Fatherland [third degree] in Belarus. (bobruisk.by, 20 Aug 2018)

In 2013 he became an Honorary Citizen of his native city Babruysk in Belarus. (bobruisk.by, 20 Aug 2018)

In 2011 he received the title of Master of Sport of International Class in Belarus. (paradefsport.by, 27 Dec 2019; bobruisk.by, 20 Aug 2018)
Milestones
At the 2016 Paralympic Games in Rio de Janeiro he took his career tally to 13 Paralympic medals, making him the most decorated Belarusian Para athlete from any sport, winter or summer, in terms of total Paralympic medals won. The six gold medals he won at the 2016 Games in Rio de Janeiro was the most gold medals won by any athlete across all sports at the 2016 Games, and made him the most decorated Belarusian Para athlete in terms of career Paralympic gold medals, with 11 in total. (SportsDeskOnline, 27 Jul 2019)
Ambitions
To compete at the 2020 Paralympic Games in Tokyo. (Athlete, 31 Jul 2019)
Results
IPC Swimming World Championships Eindhoven 2010 (Eindhoven, Netherlands)

| Event | Medal | Unit | Date | Rank |
| --- | --- | --- | --- | --- |
| Men's 100 m Backstroke S13 | | Heat 1 | | 1 |
| Men's 50 m Freestyle S13 | | Heat 2 | | 4 |
| Men's 400 m Freestyle S13 | | Final Round | | 1 |
| Men's 400 m Freestyle S13 | | Heat 1 | | 1 |
| Men's 200 m Individual Medley SM13 | | Final Round | | 1 |
| Men's 200 m Individual Medley SM13 | | Heat 1 | | 2 |
| Men's 100 m Freestyle S13 | | Heat 2 | | 5 |
| Men's 100 m Butterfly S13 | | Final Round | | 1 |
| Men's 100 m Butterfly S13 | | Heat 1 | | 2 |
| Men's 100 m Backstroke S13 | | Final Round | | 1 |
2013 IPC Swimming World Championships (Montreal, Canada)

| Event | Medal | Unit | Date | Rank |
| --- | --- | --- | --- | --- |
| Men's 200 m Individual Medley SM13 | | Final 1 | 2013-08-12 | 1 |
| Men's 100 m Butterfly S13 | | Final 1 | 2013-08-14 | 1 |
| Men's 50 m Freestyle S13 | | Heat 2 | 2013-08-15 | 9999 |
| Men's 400 m Freestyle S13 | | Final 1 | 2013-08-16 | 1 |
| Men's 400 m Freestyle S13 | | Heat 2 | 2013-08-16 | 1 |
| Men's 100 m Backstroke S13 | | Final 1 | 2013-08-17 | 1 |
| Men's 100 m Backstroke S13 | | Heat 2 | 2013-08-17 | 1 |
| Men's 100 m Freestyle S13 | | Final 1 | 2013-08-18 | 1 |
| Men's 100 m Freestyle S13 | | Heat 2 | 2013-08-18 | 1 |
2015 IPC Swimming World Championships (Glasgow, Great Britain)

| Event | Medal | Unit | Date | Rank |
| --- | --- | --- | --- | --- |
| Men's 50 m Freestyle S13 | | Heat 2 | 2015-07-13 | 1 |
| Men's 50 m Freestyle S13 | | Final 1 | 2015-07-13 | 1 |
| Men's 200 m Individual Medley SM13 | | Final 1 | 2015-07-14 | 1 |
| Men's 200 m Individual Medley SM13 | | Heat 2 | 2015-07-14 | 1 |
| Men's 100 m Backstroke S13 | | Final 1 | 2015-07-15 | 1 |
| Men's 400 m Freestyle S13 | | Heat 1 | 2015-07-16 | 1 |
| Men's 400 m Freestyle S13 | | Final 1 | 2015-07-16 | 1 |
| Men's 100 m Breaststroke SB13 | | Final 1 | 2015-07-17 | 2 |
| Men's 100 m Freestyle S13 | | Heat 2 | 2015-07-18 | 1 |
| Men's 100 m Freestyle S13 | | Final 1 | 2015-07-18 | 1 |
| Men's 100 m Butterfly S13 | | Final 1 | 2015-07-19 | 1 |
| Men's 100 m Butterfly S13 | | Heat 2 | 2015-07-19 | 1 |
Mexico City 2017 World Para Swimming Championships (Mexico City, Mexico)

| Event | Medal | Unit | Date | Rank |
| --- | --- | --- | --- | --- |
| Men's 100 m Backstroke S13 | | Final 1 | 2017-12-02 | 1 |
| Men's 400 m Freestyle S13 | | Final 1 | 2017-12-03 | 1 |
| Men's 100 m Butterfly S13 | | Final 1 | 2017-12-04 | 1 |
| Men's 50 m Freestyle S13 | | Final 1 | 2017-12-05 | 1 |
| Men's 100 m Breaststroke SB13 | | Final 1 | 2017-12-05 | 1 |
| Men's 200 m Individual Medley SM13 | | Final 1 | 2017-12-06 | 1 |
| Men's 200 m Individual Medley SM13 | | Heat 2 | 2017-12-06 | 1 |
| Men's 100 m Freestyle S13 | | Final 1 | 2017-12-07 | 1 |