Imagen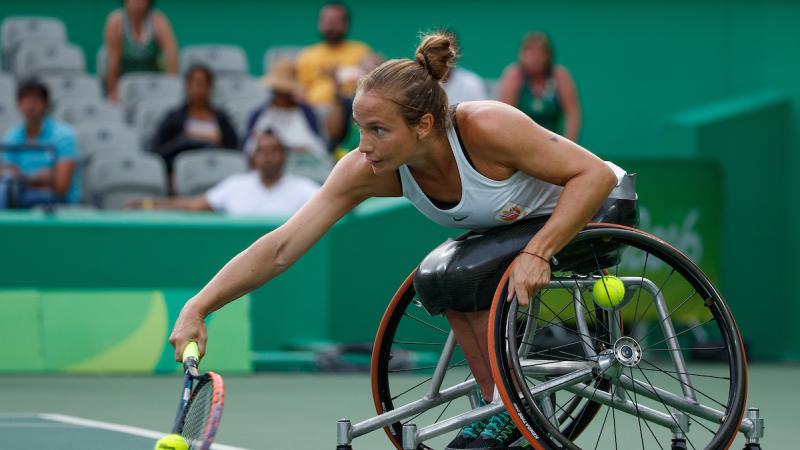 Jiske Griffioen
Wheelchair Tennis | Wheelchair Basketball
In 2015, Griffioen established herself as the world's No. 1 wheelchair tennis player winning two out of three singles events at Grand Slams.
After finishing runner-up at the 2006 Australian Open and 2013 Roland Garros, the Dutch right-hander finally won her first Grand Slam in 2015, with victory at the Australian Open. Five months later, she also took home the title at Roland Garros to move herself up to No. 1 in the world rankings.
In the final singles Grand Slam of 2015 she lost in the semi-finals to Japan's Yui Kamiji.
If 2015 was good for Griffioen, 2016 was almost perfect.
She retained her Australian Open title, beating compatriot Aniek van Koot in straight sets, and was the first winner of women's singles at Wimbledon, again getting the better of van Koot.
At Rio 2016, her fourth Paralympics as a wheelchair tennis player, she beat van Koot to win singles gold before teaming up with her to win her first Paralympic doubles gold, having previously won silver twice.
She rounded off the year winning the NEC Masters titles in London.
The only blot on her form book in 2016 was a quarter-finals loss at Roland Garros.