Imagen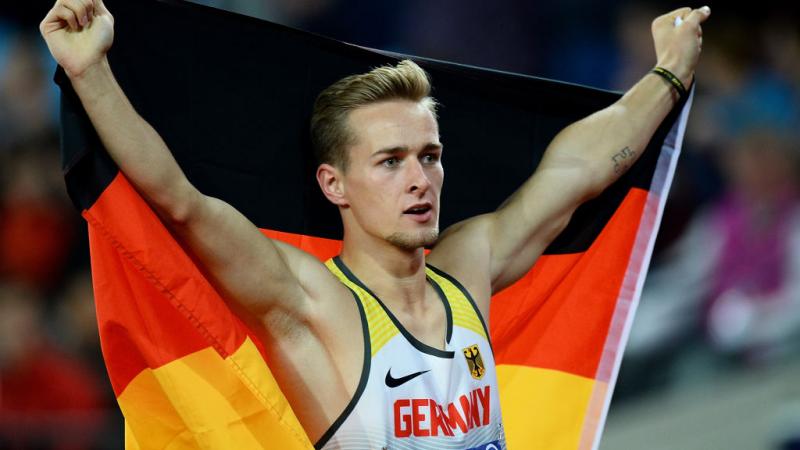 Johannes Floors
Athletics | Swimming
New to the Ones to Watch list for 2018, Floors cemented his place as a key contender in Para athletics after winning three gold medals at the London 2017 World Championships.
The German double-amputee sprinter had already shown great potential in 2016, just one year after making his senior international debut.
Floors, a former Para swimmer, won three gold medals at the Grosseto 2016 European Championships in Italy, finishing first in the 200m T44, 400m T44 and as part of the formidable German 4x100m T42-47 relay quartet, with which he also won gold at the 2015 World Championships.
Injury struck at Rio 2016 however, as Floors celebrated anchoring the German relay team home to gold, hurting his leg in the process. He was unable to compete in the 400m T44, the event he had won world bronze at in Qatar the previous year. Over-exuberant celebrations are consequently a thing of the past.
At London 2017 he was back in terrific form, winning 200m and 400m T43 gold as well as silver in the men's 100m T44 behind Great Britain's Jonnie Peacock. Relay gold once again went Germany's way as Floors brought home the baton behind the US team who were subsequently disqualified for a lane infringement.
Floors was born with no fibulae, shortened shins and underdeveloped feet. At age 16 he chose to have his lower legs amputated.
Photo Gallery
Imagen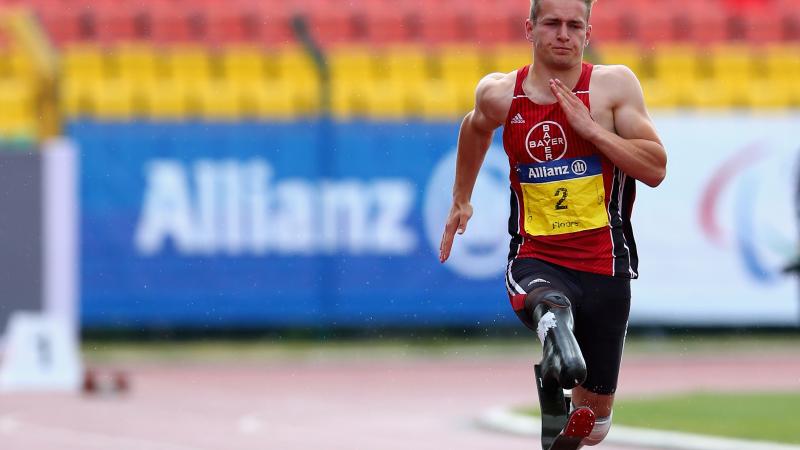 Imagen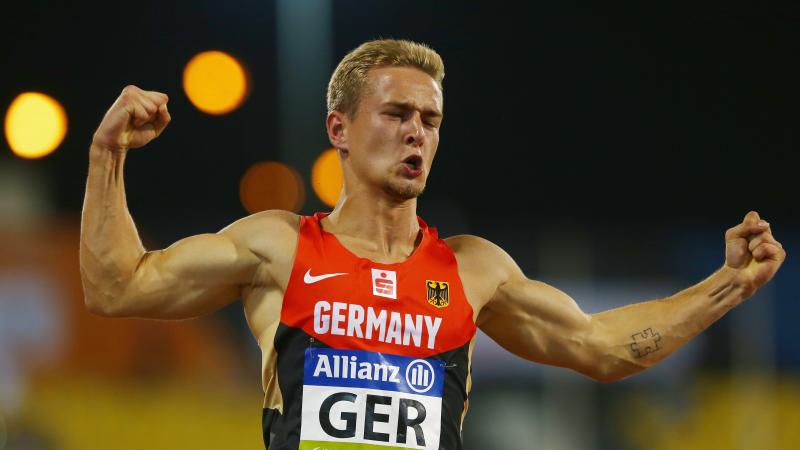 Imagen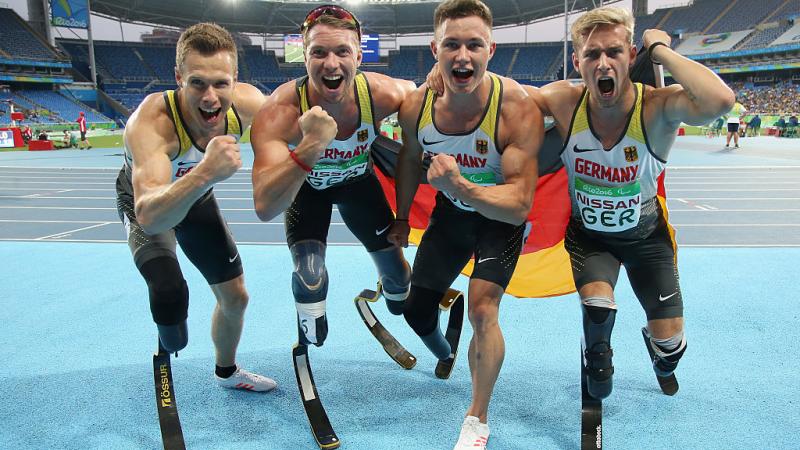 Results
IPC Athletics 2015 World Championships (Doha, Qatar)

| Event | Medal | Unit | Date | Rank |
| --- | --- | --- | --- | --- |
| Men's 200 m T44 | | Heat 1 | 2015-10-24 | 6 |
| Men's 200 m T44 | | Final 1 | 2015-10-25 | 4 |
| Men's 400 m T44 | | Final 1 | 2015-10-27 | 3 |
| Men's 100 m T44 | | Heat 1 | 2015-10-29 | 10 |
| Men's 4x100 m T42-47 | | Final 1 | 2015-10-31 | 1 |
World Para Athletics Championships London 2017 (London, Great Britain)

| Event | Medal | Unit | Date | Rank |
| --- | --- | --- | --- | --- |
| Men's 100 m T44 | | Final 1 | 2017-07-16 | 2 |
| Men's 100 m T44 | | Heat 1 | 2017-07-16 | 3 |
| Men's 400 m T43 | | Final 1 | 2017-07-17 | 1 |
| Men's 200 m T43 | | Final 1 | 2017-07-22 | 1 |
| Men's 4x100 m T42-47 | | Final 1 | 2017-07-23 | 1 |
Dubai 2019 World Para Athletics Championships (Dubai, United Arab Emirates)

| Event | Medal | Unit | Date | Rank |
| --- | --- | --- | --- | --- |
| Men's 100 m T64 | | Heat 3 | 2019-11-10 | 1 |
| Men's 100 m T64 | | Final 1 | 2019-11-11 | 1 |
| 4x100 m Universal Relay | | Heat 3 | 2019-11-14 | 9999 |
| Men's 400 m T62 | | Final 1 | 2019-11-15 | 1 |