Imagen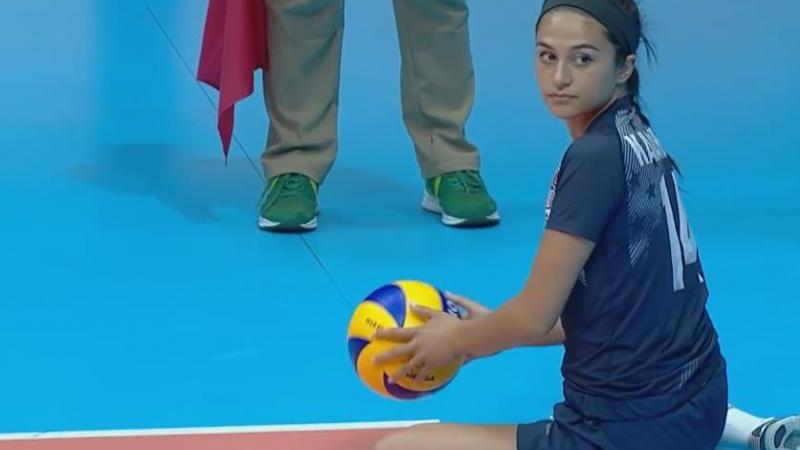 Kaleo Kanahele
Sitting Volleyball
The USA have been steadily improving in the women's sitting volleyball international scene over the last few years.
In 2018, they took silver at the World Championships in Netherlands with Kaleo Kanahele as a key member of that team.
Two years before, they claimed their first Paralympic title in Rio de Janeiro, Brazil.
They smashed top candidate and three-time Paralympic champions China 3-0 (25–12, 25–12, 25–18) in the final. Kanahele was again fundamental as they made history on Brazilian soil. She is one of the best setters and most consistent servers in the world.
In 2014, she was even named Best Setter at the World Championships in Elblag, Poland, where USA took silver. Later that year she was named Female Sitting Team Player of the Year by USA Volleyball.
Having started competing in the sport in 2010, the following year she went on to win gold at the Parapan American Games.
As a teenager she made her Paralympic debut at London 2012, winning silver after a final loss to China.
She was also part of the US team which won the gold at the 2015 Parapan American Games in Toronto, Canada.
Still in her twenties, her best years are ahead of her as the USA look to press home their new found dominance of the sport.
She was born with a club left foot and took up sitting volleyball aged nine.