Imagen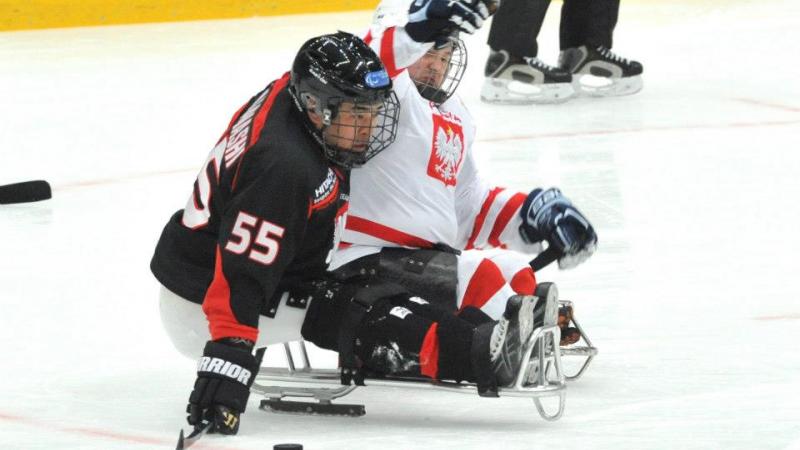 Kazuhiro Takahashi
Para Ice Hockey
Three-time Paralympian Kazuhiro Takahashi is determined to get his team back into the running for the PyeongChang 2018 Paralympic Winter Games, having been relegated to the B-Pool in 2015.
If anyone can do it, Takahashi can, having been an integral part of the team since his debut for Japan at the Salt City 2002 Paralympic Winter Games.
Since 2002, Japan have bounced back and forth between the A-Pool and B-Pool, and only just failed to qualify for the Paralympic Games in Sochi in 2014.
In 2013, Takahashi was also named Best Forward at the World Championships B-Pool after finishing with a tournament-leading eight goals.
Not only does he want to qualify for PyeongChang 2018, which will mean Japan having to finish in the top three at the 2017 World Championships B-Pool and achieve a good result in the qualification tournament, but he wants to win a medal too.
He will get the chance to do that in the 2016-17 season, when the Worlds B-Pool take place at home in Tomakomai.
A former able-bodied ice hockey player, Takahashi scored Japan's lone goal against the Czech Republic in their seventh-place game. The Czech Republic were also relegated, setting up another clash for when the two teams arrive in Japan.
He hopes that his performances can help to raise awareness of Para ice hockey in his country, as he believes that if it were as popular as in the US and Canada, the team would gain more players and find it easier to reach the top.
No stranger to fast-paced sports, a snowboarding accident left Takahashi with spinal cord injuries at the age of 21.