Imagen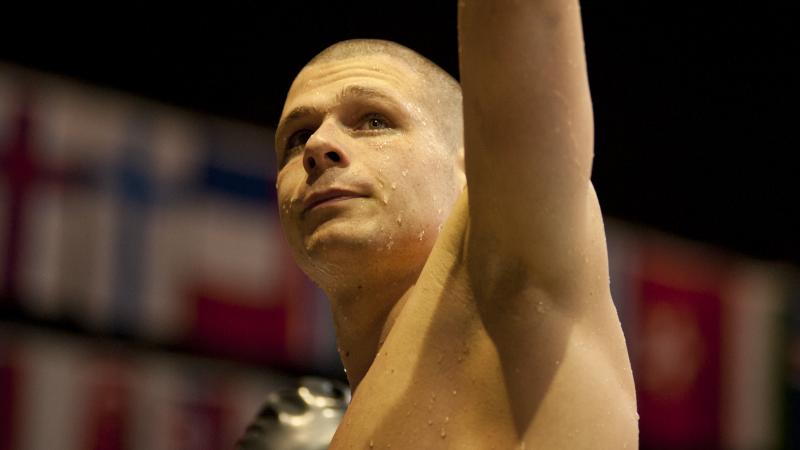 Born with autism in 1991, S14 swimmer Marc Evers went into London 2012 as two-time European champion after excelling at the 2011 IPC Swimming European Championships in Berlin, Germany.
In London Evers did not disappoint winning gold in the 100m backstroke in a world record time. He also took the bronze medal in 100m breaststroke.
Evers' hero is Pieter van den Hoogeband and in 2010 he won his first international medal, a World Championships bronze, in a pool that is named after the Dutch swimming legend in Eindhoven, the Netherlands.
In 2014 at the IPC Swimming European Championships in Eindhoven, he returned to his favouritie venue to win a further three golds.
His triple gold at the 2013 IPC Swimming World Championships has also shown that the man, now recognised in supermarkets because of his sporting success, is a world beater that just gets better and better.
But 2015 provided somewhat of a reality check for the flying Dutchman. At the World Championships in Glasgow, Great Britain, in his specialist event, the 100m bacsktroke, Evers was beaten by Russian newcomer Viacheslav Emeliantsev and South Korea's Inkook Lee. Evers had not lost that race since 2010.
He was back in winning form once again in 2016 at the European Open Championships, sending a warning to his rivals with two gold medals in the 100m backstroke and 200m individual medley, his other favourite event.
At Rio 2016, Evers retained his title in the medley. But his rivalry with Lee got stronger, as the South Korean claimed gold in the 100m backstroke to take his first Paralympic title.
Evers trains 11 times a week in the pool and also does five two-hour strength sessions each week. He also tries to run twice a week and do yoga once a week.
Photo Gallery
Imagen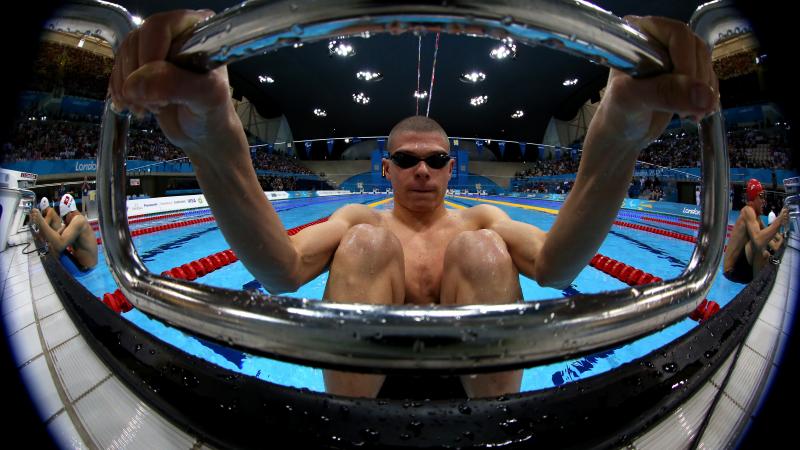 Results
IPC Swimming World Championships Eindhoven 2010 (Eindhoven, Netherlands)

| Event | Medal | Unit | Date | Rank |
| --- | --- | --- | --- | --- |
| Men's 100 m Backstroke S14 | | Heat 2 | | 2 |
| Men's 200 m Freestyle S14 | | Final Round | | 5 |
| Men's 200 m Freestyle S14 | | Heat 4 | | 4 |
| Men's 100 m Breaststroke SB14 | | Final Round | | 4 |
| Men's 100 m Breaststroke SB14 | | Heat 4 | | 2 |
| Men's 100 m Backstroke S14 | | Final Round | | 3 |
2013 IPC Swimming World Championships (Montreal, Canada)

| Event | Medal | Unit | Date | Rank |
| --- | --- | --- | --- | --- |
| Men's 100 m Backstroke S14 | | Heat 2 | 2013-08-14 | 2 |
| Men's 100 m Backstroke S14 | | Final 1 | 2013-08-14 | 1 |
| Men's 100 m Breaststroke SB14 | | Final 1 | 2013-08-16 | 1 |
| Men's 100 m Breaststroke SB14 | | Heat 1 | 2013-08-16 | 1 |
| Men's 200 m Individual Medley SM14 | | Final 1 | 2013-08-18 | 1 |
| Men's 200 m Individual Medley SM14 | | Heat 2 | 2013-08-18 | 1 |
2015 IPC Swimming World Championships (Glasgow, Great Britain)

| Event | Medal | Unit | Date | Rank |
| --- | --- | --- | --- | --- |
| Men's 100 m Breaststroke SB14 | | Heat 3 | 2015-07-13 | 1 |
| Men's 100 m Breaststroke SB14 | | Final 1 | 2015-07-13 | 1 |
| Men's 200 m Freestyle S14 | | Heat 1 | 2015-07-15 | 9 |
| Men's 200 m Individual Medley SM14 | | Heat 3 | 2015-07-17 | 2 |
| Men's 200 m Individual Medley SM14 | | Final 1 | 2015-07-17 | 2 |
| Men's 100 m Backstroke S14 | | Final 1 | 2015-07-19 | 3 |
| Men's 100 m Backstroke S14 | | Heat 3 | 2015-07-19 | 2 |
London 2019 World Para Swimming Championships (London, Great Britain)

| Event | Medal | Unit | Date | Rank |
| --- | --- | --- | --- | --- |
| Men's 100 m Backstroke S14 | | Heat 1 | 2019-09-10 | 3 |
| Men's 100 m Backstroke S14 | | Final 1 | 2019-09-10 | 4 |
| Men's 100 m Breaststroke SB14 | | Heat 1 | 2019-09-11 | 3 |
| Men's 100 m Breaststroke SB14 | | Final 1 | 2019-09-11 | 3 |
| Men's 200 m Individual Medley SM14 | | Heat 2 | 2019-09-14 | 2 |
| Men's 200 m Individual Medley SM14 | | Final 1 | 2019-09-14 | 4 |