630,000 Euros given over to development
More than 30 countries and organisations will receive over 630,000 Euros to develop para-sport worldwide.
03 Oct 2013
Imagen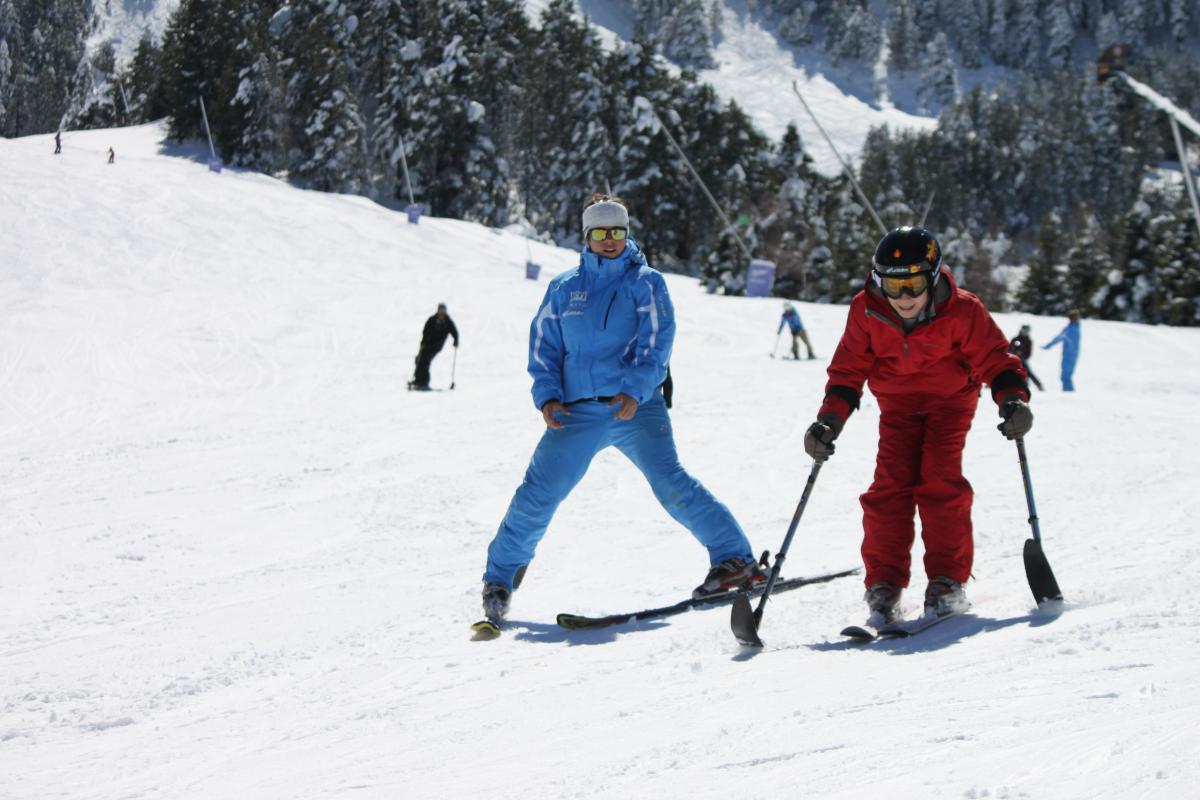 ⒸIPC
By IPC
"We're delighted to offer these grants to so many organisations as the Agitos Foundation aims to be the leading organisation for developing sports activities for people with an impairment as a tool for changing lives and contributing to an inclusive society for all.
More than 30 projects from around the world are set to receive over 630,000 Euros of funding through the Agitos Foundation, the development arm of the International Paralympic Committee (IPC), to help boost para-sport participation.
The money, which has been made available through the first ever 'Grant Support Programme' will be going to 34 National Paralympic Committees (NPCs), International Federations (IFs) and International Organisations of Sports for the Disabled (IOSDs) to develop both summer and winter para-sports worldwide.
Projects being funded include:
- National Paralympic Week in Iran to raise public awareness and understanding of para-sport.
- A talent-spotting and pathway development programme in New Zealand for swimmers with high support needs.
- The creation of a multi-sports camp in Serbia for young athletes which includes alpine skiing.
- A wheelchair tennis awareness campaign targeting women and quadriplegics in Central and Southern America.
- Rio 2016 athlete pathway development programme in Rwanda
- Upgrading of a gym in Haiti which hosts an annual Handisport Festival where the countries' up and coming talent is found.
Georg Sclachtenberger, Agitos Foundation Director said: "We're delighted to offer these grants to so many organisations as the Agitos Foundation aims to be the leading organisation for developing sports activities for people with an impairment as a tool for changing lives and contributing to an inclusive society for all.
"We received many high quality applications for funding that will make a real difference to developing para-sport around the world, especially in countries that have experienced conflict or natural disaster.
"In addition to providing financial support through the grants, the Agitos Foundation will be working closely with all successful applicants to ensure some great results and improvements in para-sport in the years to come."
The Grant Support Programme was launched for the first time this year (2013) and was a result of a new partnership between the IPC and International Olympic Committee (IOC).
The Agitos Foundation was launched at the London 2012 Paralympic Games to implement the majority of development initiatives for the IPC across the world.
Since then, a wide variety of activities and events have been held for athletes and officials to support them with their para-sport programmes, with the grant scheme being the latest in a series covering development, advocacy, inclusion, awareness, education and knowledge and research.
A full list of the successful projects can be found below:
IFs and IOSDs
- IPC Alpine Skiing - alpine skiing/snowboarding classification
- World Curling Federation - classifiers and classification events in wheelchair curling – a step forward in growing the sport
- IPC Athletics - Multi-Educator Education
- IPC Powerlifting - Natural Power – Say No! to Doping
- IPC Sledge Hockey - Women's Development Programme
- International Tennis Federation - promotion of women and quad division in wheelchair tennis in Central and South America
- International Table Tennis Federation - development of online training programme for para- table tennis
- IPC Nordic Skiing - nordic skiing classification
- International Wheelchair Basketball Federation - international classification refresher course and review of current player classification system
- BISFed - Making Boccia Accessible
- International Sports Federation for Persons with Intellectual Disability (INAS) -developing opportunities for athletes with intellectual disability in Africa
- IPC Shooting - shooting para-sport in Africa, development workshop
- International Wheelchair Rugby Federation - wheelchair rugby development clinic - Africa
- World Organisation Volleyball for the Disabled - enabling athletes and officials to attain sustainable development for their regions/sub-regions.
National Paralympic Committees
- Colombia - Paralympic Pacific Power
- El Salvador - Paralympic school (Escuela Deportiva Paralímpica)
- France - Project Jeune a Potentiel (JAP) (Project Youth Has Potential)
- Iran - National Paralympic Week
- Mexico - clinicas de desarrollo del atletismo Paralimpico (development clinics for para-athletes)
- Netherlands - Paralympic development with dutch speaking areas
- New Zealand - "High Five" swim identification programme
- Bulgaria - Balkan regional collaboration on sport
- Cape Verde - capacity building for classifiers in Portuguese speaking African countries
- Ethiopia - building capacity of Ethopian NPC and regional committees
- Haiti - development du sport Paralympiques en Haiti (development of Paralympic sport in Haiti)
- Jamaica - Jamaica Paralympic capacity building and athlete development
- Namibia - regional clubs development, leadership and management training and sport career development for Namibian athletes
- Rwanda - development of para-sports and athlete pathways towards Rio 2016
- Serbia - alpine skiing - development in South-East Europe
- Slovakia - Paralympic centres for young talented athletes in Slovakia
- Slovenia - With Knowledge to Success
- Trinidad & Tobago - Equal Halves – education and awareness programme
- Turkmenistan - educational seminar in powerlifting for Paralympic athletes, coaches, referees and specialists
- Zimbabwe - Zimbabwe talent identification team programme.
Of the 400,000 Euros set aside for NPCs, over 388,000 Euros has been allocated and over 241,000 Euros of a 250,000 Euros fund for IFs and IOSDs has been pledged. The remainder of the funds that were not allocated will be transferred into the Grant Support Programme for 2014.
Related Images
Related Videos