Aatif seeks 'good omen' at African Open
Morocco's Mohammed Aatif hopes success in Rwanda will carry over to October's World Championships.
17 Mar 2017
Imagen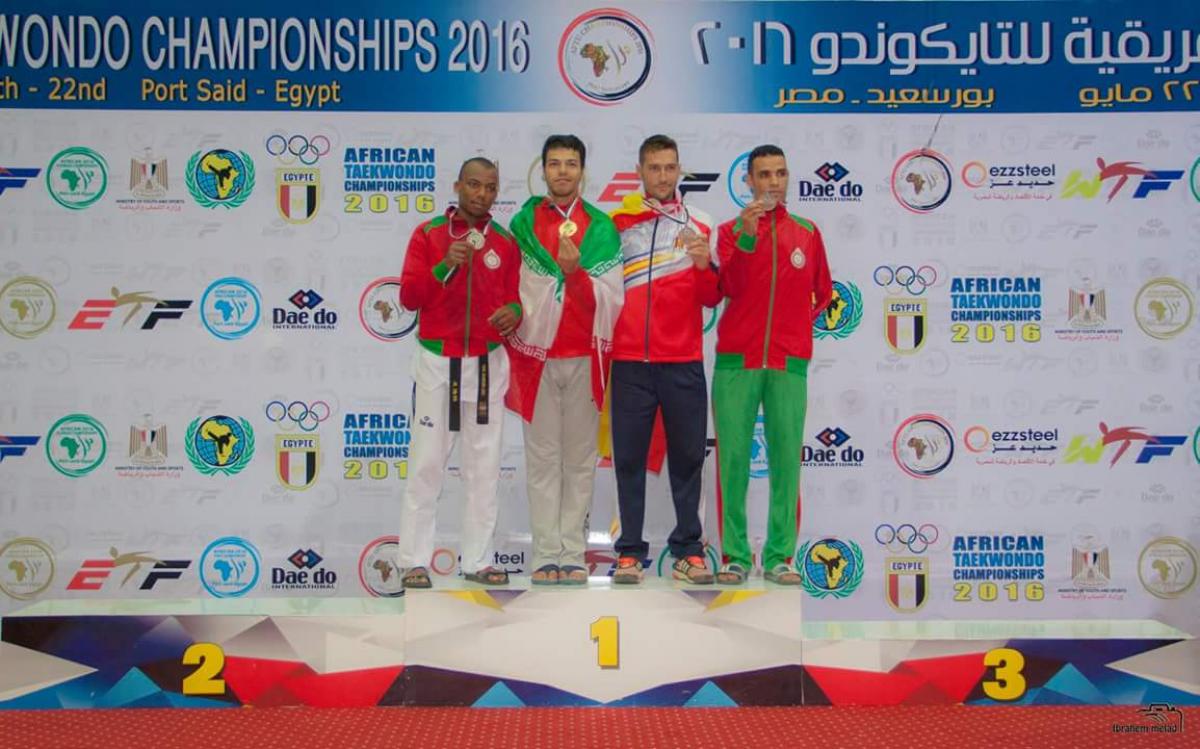 ⒸMohammed Aatif
By Lee Reaney and the IPC
Morocco's Mohammed Aatif is targeting World Championship glory later this year, and he is looking for the upcoming African Para Taekwondo Open to help in his preparations.
"I want Rwanda to be a good omen for me," Aatif said.
The African Open will take place 1-2 April in Kigali, Rwanda, where Aatif will enter as Africa's top-ranked Para taekwondo athlete in the men's under 75 kg K44.
The two-time Morrocan champion (2015, 2017) jumped seven spots to No. 6 in the world rankings following a silver medal in last year's inaugural African Open in Port Said, Egypt. He fell to world Iran's No. 1 Mahdi Pourrahnamaahmad in the final. Although his rival will not compete in Kigali, Aatif still expects stiff competition at the African Open, especially as many are also targeting the 2017 Worlds set for October in London, Great Britain.
"I think the Iranians are the biggest threat for me as they have a different and wonderful way of developing the performance of their athletes," Aatif said. "I'll be on the lookout for them, but my paramount goal is to teach them a lesson they will never forget."
In fact, it was his loss last year to Pourrahnamaahmad that has kept him motivated to train three times a week toward the world title.
There is also a bigger target after October.
"Of course my goal is to qualify for the Paralympics in Tokyo in 2020 to represent my country and defend my stripes," Aatif said. "But I am a person that hopes to bring joy and pleasure to other disabled people."
Aatif got his start in the sport at a modest sports hall in Rabat at 11 years old. He trained under the watchful eye of master Hamid Esacnduc. He received his first national black belt in 2006 and his first international black belt in 2012.
"Taekwondo teaches honesty, hard work, mutual respect – even of your opponent, maintaining a healthy body free of drugs and cigarettes, team spirit, keeping a clear mind, and helping others," Aatif said. "It's a good group of qualities."
"I think Para taekwondo continues to improve little by little," Aatif added, as the sport is set to make its Paralympic debut at Tokyo 2020.