Egypt to host first African Para Taekwondo Champs
The competition will also debut athletes from Afghanistan, Germany and Nigeria in a Para taekwondo event for the first time.
21 May 2016
Imagen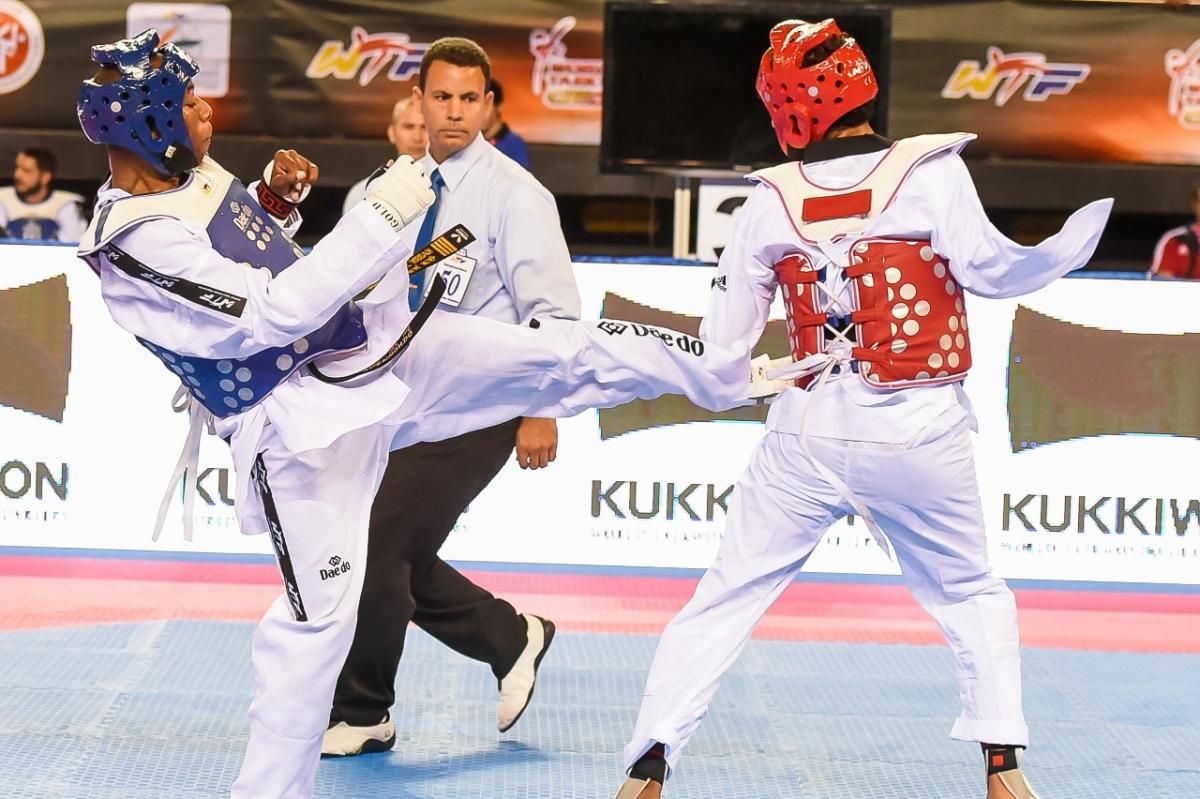 ⒸWorld Taekwondo Federation
By World Taekwondo Federation
The first ever African Para Taekwondo Championships will get underway on Sunday (22 May) in Port Said, Egypt.
The inaugural competition is expected to attract more than 30 athletes from 12 different countries. As at all Continental Para Taekwondo Championships, the event will be open to participants all around the world as part of the World Taekwondo Federation's (WTF's) ongoing commitment to providing athletes with regular access to world-class competitions.
Africa, Asia and Europe will all be represented at the competition; however, athletes from Africa will have the chance to earn twice as many ranking points as those from outside of the continent. Athletes from Comoros, Egypt, Lesotho, Morocco, Nigeria and Niger will be awarded G4 world ranking points (a first placed athlete will earn 40 points if he or she is from Africa) at the Championships. Athletes competing from Afghanistan, Iran, Uzbekistan, Germany, Spain and Ukraine will be awarded G2 World Ranking points (20 points). The World Rankings will form part of the qualification process for taekwondo athletes at the Tokyo 2020 Paralympic Games.
Afghanistan, Germany and Nigeria will all be competing in a Para taekwondo event for the first time.
WTF President Chungwon Choue said:
"The WTF is very excited that the African Taekwondo Union [AFTU] will hold the first ever Para Taekwondo Championships on African soil in Port Said, Egypt. When we had the honour of being accepted onto the Tokyo 2020 Paralympic Programme we made a commitment to the International Paralympic Committee that we would grow the sport even further around the world, and that is exactly what we are doing. Participation in Para taekwondo events is steadily growing and the hosting of the first African Para Taekwondo Championships reflects the increasing appetite for the sport in every continent of the globe. Taekwondo is very popular in Africa and we have no doubt that this Championship will inspire even more people in the continent to take part in the sport."
Notable athletes competing at the tournament include Morocco's Rajae Akermarch, who won sliver in the K44 female over 58kg division at last year's 6th WTF World Para Taekwondo Championships in Samsun, Turkey; and Iran's new world number one in the male K44 over 75kg Asghar Aziziaghdam.
The next Continental Championships to take place will be the 4th Pan American Para-Taekwondo Championships which will be held in Queretaro, Mexico on 12 June.