Latest para-taekwondo world rankings updated
Russia's Nazarenko moved up, while Iran's Pourrahnamaahmad remained No. 1 in their respective categories following the Asian Open.
07 May 2016
Imagen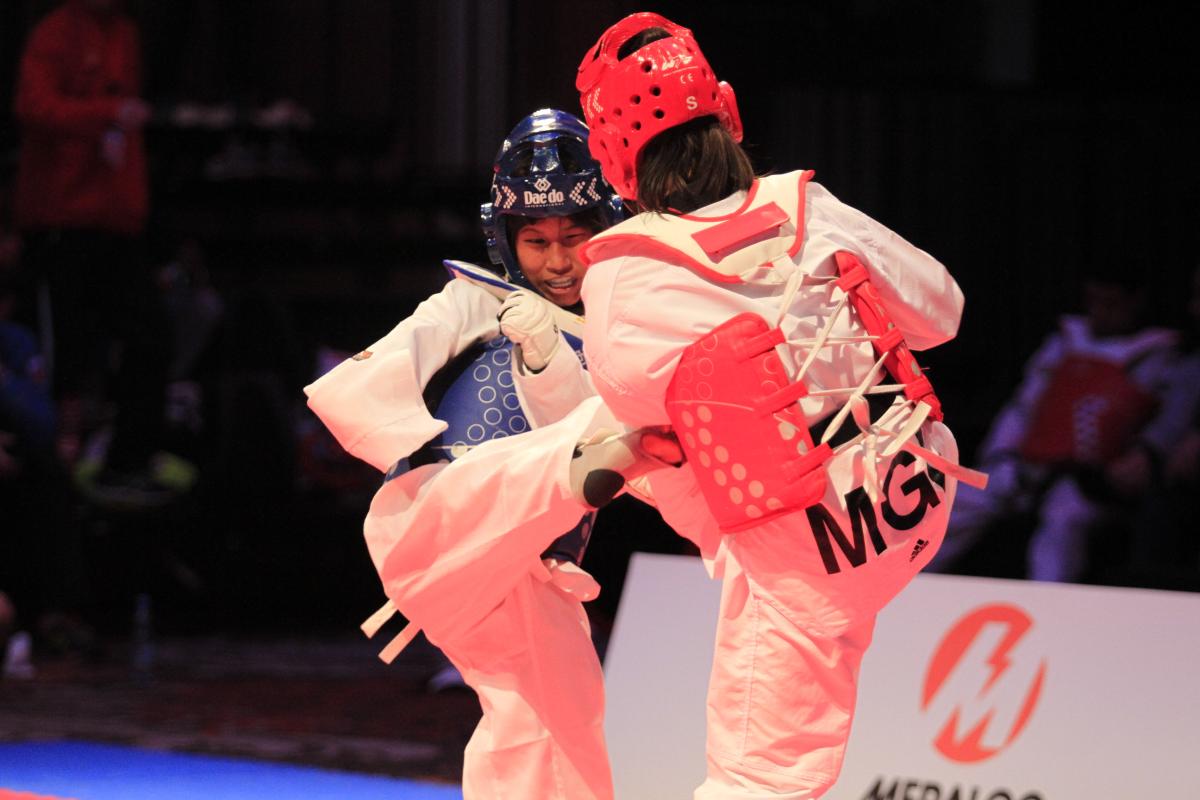 ⒸWorld Taekwondo
By World Taekwondo Federation
The World Taekwondo Federation (WTF) has announced the updated Para taekwondo world rankings following the results of the second Asian Para-Taekwondo Open, which has led to some significant changes in the positioning of the world's best Para taekwondo athletes.
The Asian Open took place in Manila, Philippines, on 18 April and was open to participants all around the world. However, athletes from Asia were given the opportunity to secure twice as many ranking points at the tournament as athletes from other continents. This had a significant impact on the world rankings with many athletes moving up and down places reflecting the closely fought nature of the para-taekwondo competitions.
The most noteworthy changes in the updated world rankings include:
•Russia's Vitali Nazarenko leapfrogged Germany's Hasim Celik and Turkey's Faith Celik in the male K44 under 75kg to take second place. That left Hasim and Faith in third and fourth position respectively. The K44 under 75kg division is the largest and most competitive division in para-taekwondo.
•Iran's Mahdi Pourrahnamaahmad remained number one in the male K44 under 75kg world rankings after maintaining his undefeated run in Manila. Pourrahnamaahmad has now gone undefeated since the introduction of the world rankings in January 2015.
•The close battle for the number one spot between Croatia's Ivan Mikulic and Iran's Asghar Aziziaghdam in the male K44 over 75kg continued with Aziziaghdam moving just ahead of Mikulic following his third place at last month's open in Manila.
•There was a change at the top of the female K44 under 58kg with Russia's Ayshat Ramazanova taking the number one spot from Denmark's three time world champion Lisa Gjessing.
•Mehmet Sami Sarac from Turkey dropped from first to third in the male K42 under 61kg with Iran's Saeid Sadeghianpou and Mongolia's Shinebayar Batbayar both moving up one place each to first and second respectively.
•Following the Asia Open Championships, India and Philippines have placed athletes on the world rankings for the first time.
The full list of world rankings can be found on the WTF's website.
The next Continental Open Championships to take place will be the first ever African Para-Taekwondo Championships that will be held on 22 May in Port Said, Egypt. Registration for the Championships is still open with athletes from nine countries representing three continents already registered.