Adecco video challenges stereotypes in workplaces
A hidden camera captures people's reactions on their potential boss having an impairment.
04 Dec 2015
Imagen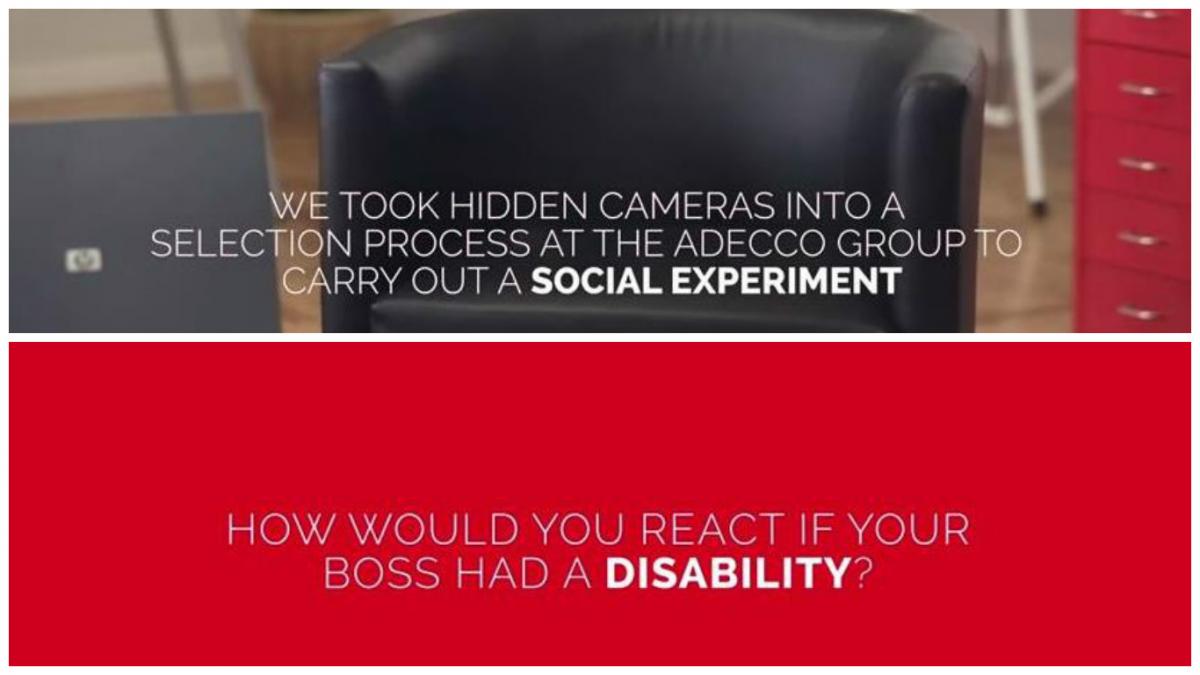 By IPC
Adecco Foundation Spain released a powerful video showing how stereotypes, overprotection and discrimination can lead to social exclusion of people with impairments. Launched on 3 December to coincide with the International Day of Persons with Disabilities, the video aims to promote in diversity in workplaces.
The four-minute clip entitled "Challenging Stereotypes" features Spanish actor Pablo Pineda, who has downs syndrome, interviewing people for a job. The candidates' responses when they learn that their potential boss has an impairment were captured with a hidden camera.
The film is in Spanish with English and French subtitles and can be viewed on YouTube.