Africa inspired to grow female Para sport
IPC Women in Sport Committee hosts workshop to increase participation
29 May 2018
Imagen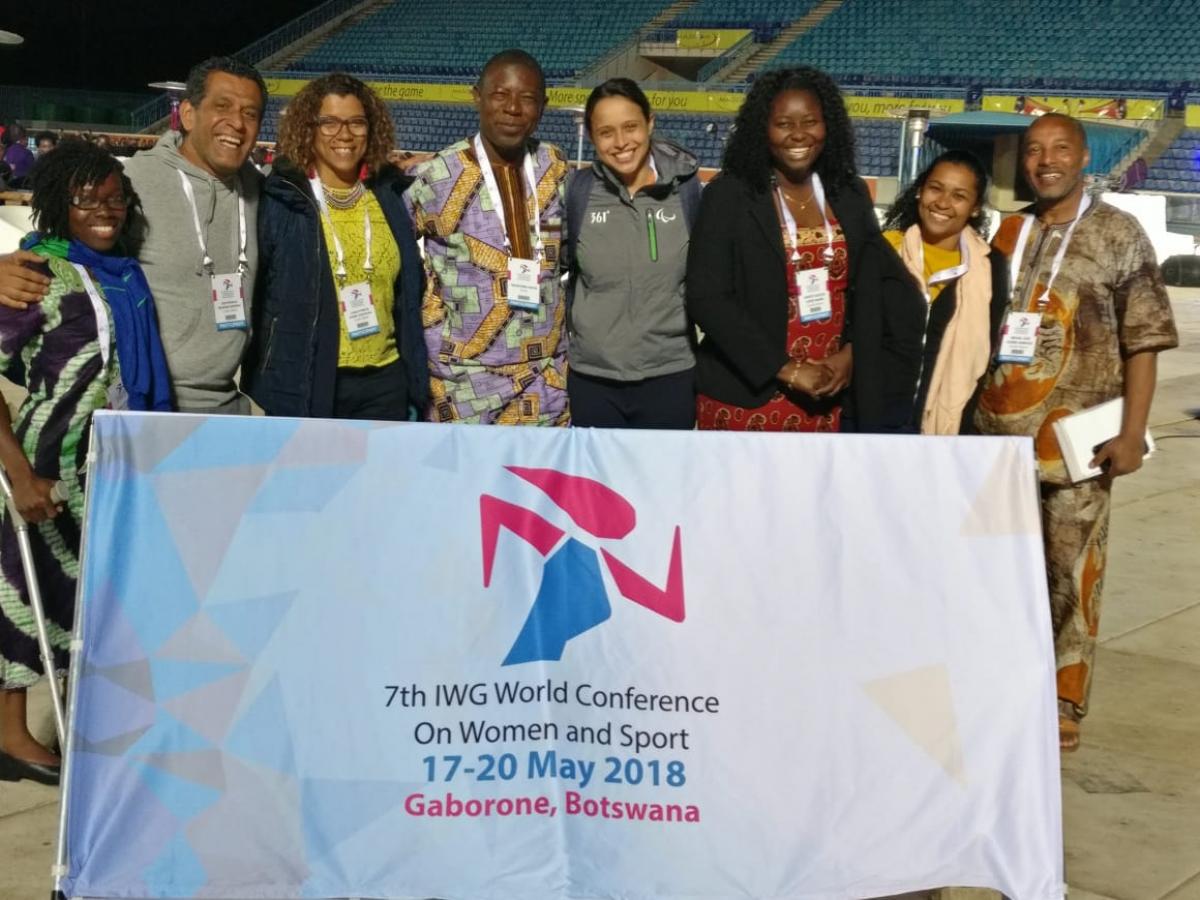 ⒸIPC
By IPC
"We need to change the mentality of women with disabilities themselves and for the entire population, and let them know the importance of practicing sport."
A number of African nations have been inspired to increase the number of women participating in Para sports, following a landmark gathering in Botswana.
The International Working Group on Women and Sport (IWG) is the most important global gathering for women in sport. It hosted the World Conference on Women and Sport from 17-20 May, featuring a workshop organised by the International Paralympic Committee (IPC) Women in Sport Committee (WiSC).
The IPC workshop was designed to provide National Paralympic Committes (NPCs) with key qualification information for the Tokyo 2020 Paralympic Games with a focus on female athletes, and to discuss the challenges in Africa for growing participation among women.
It follows a low number of female athletes from African nations competing at the Rio 2016 Paralympic Games. Despite measures designed to promote the inclusion of women among the delegations, half of all African NPCs had no female athletes competing at the Games.
Nine representatives from Botswana, Cape Verde, Guinea-Bissau, Madagascar and Togo took part – all countries that did not take female athletes to Rio.
"It was a very good workshop that was filled with plenty of rich ideas that were exchanged," said Amele Attisso, deputy treasurer of NPC Togo.
"We need to change the mentality of women with disabilities themselves and for the entire population, and let them know the importance of practicing sport."
"We also need to enable Togolese women athletes to have good health, keep fit and thrive through sport. There needs to be available and experienced coaches to accompany these athletes, as well as clubs for disabled women to participate in team games on a global scale," continued Attisso.
The workshop group also met South Africa's Nathalie du Toit and Finland's Meri-Maari Makinen, both Paralympic swimmers. The two athletes talked about how they managed to succeed as female competitors and what type of support they received, particularly from their NPCs and families.
They were not the only high-profile guests at the workshop, with IPC President Andrew Parsons also visiting after he gave a keynote speech to the IWG Global Conference.
IPC WiSC Chairperson Rita van Driel said: "There is a lot to win in Africa related to the participation of women in the Paralympic Games. It's therefore important that IPC hosted a workshop in Botswana with five NPCs to support them in this journey. I really hope the NPCs will be inspired by this opportunity and start to work immediately to implement the knowledge. I am looking forward to hear the stories and see the results in 2020."