Allianz publishes manual to encourage more inclusive film productions
The manual contains learnings from the 'Day 1 Done #MoveNow' project and also includes behind the scenes documentation of the MoveNow Training Series, which was developed together with the International Paralympic Committee
02 Dec 2022
Imagen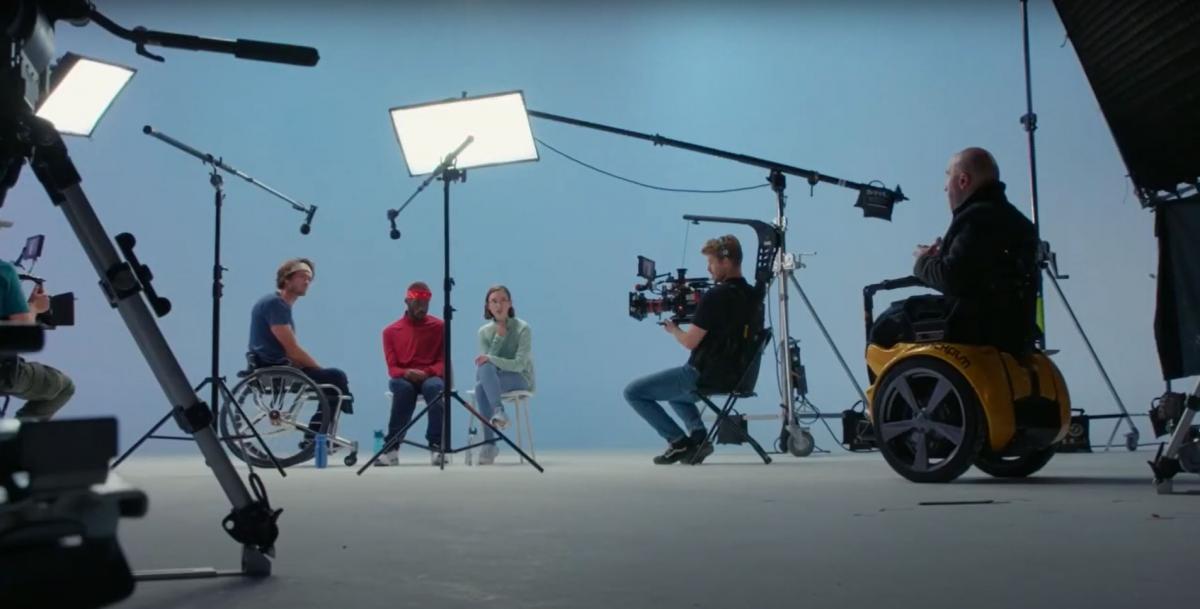 ⒸAllianz
By Allianz and IPC
Ahead of the International Day of Persons with Disabilities on 3 December, Allianz has published a manual to help organisations understand how to create inclusive productions and drive accessibility in the media space. The manual contains learnings from the 'Day 1 Done #MoveNow' project and also includes behind the scenes documentation of the MoveNow Training Series.
Having partnered with the International Paralympic Committee (IPC) since 2006, the introduction of the MoveNow Training Series on 15 November is the latest initiative from Allianz's MoveNow programme. 
Workout videos and training plans by Paralympic athletes aim to encourage young people with disabilities to get involved in sports and prepare them to believe in a better future by overcoming their "Day 1." The training series underlines that if you have the ambition to do something, you can, also reflected in the production itself. 
Most film production crew do not include people with disabilities. For the MoveNow Training Series, Allianz is sharing its learnings to show it is time for a change. Allianz Studio, an in-house creative studio, the IPC, and the creative agency R/GA helped execute an accessible production and assets intending to be as inclusive as possible from strategy to delivery. 
The production manual merges the learnings taken from the project, giving advice on planning, team creation and execution of an inclusive production. 
"At least one billion people, that's 15 percent of the world's population, experience some form of disability. Therefore, as a company it is crucial to integrate accessibility into your work," Kate Völker, Creative Lead at Allianz Studio, said. 
"We at Allianz want to lead the way to a more inclusive world by publishing the inclusive production manual as a permanent extension of our MoveNow Training Series."
According to the slogan "Nothing about us, without us," over 50 percent of the film crew had a disability, allowing to seek firsthand perspectives from members of the community and expanding the team's perception - building knowledge and understanding together during the process. 
Nick Pringle, SVP Executive Creative Director at R/GA London, said: "Throughout the entire project, we have had this learn-unlearn mindset to be as inclusive and accessible as possible. We have documented our experience and understand this is an ongoing journey to make our work an engaging and accessible experience for all."