Altenberg and Dresden to host World Cup
First joint World Para Nordic Skiing and FIS competition to take place in January in Germany
02 Oct 2019
Imagen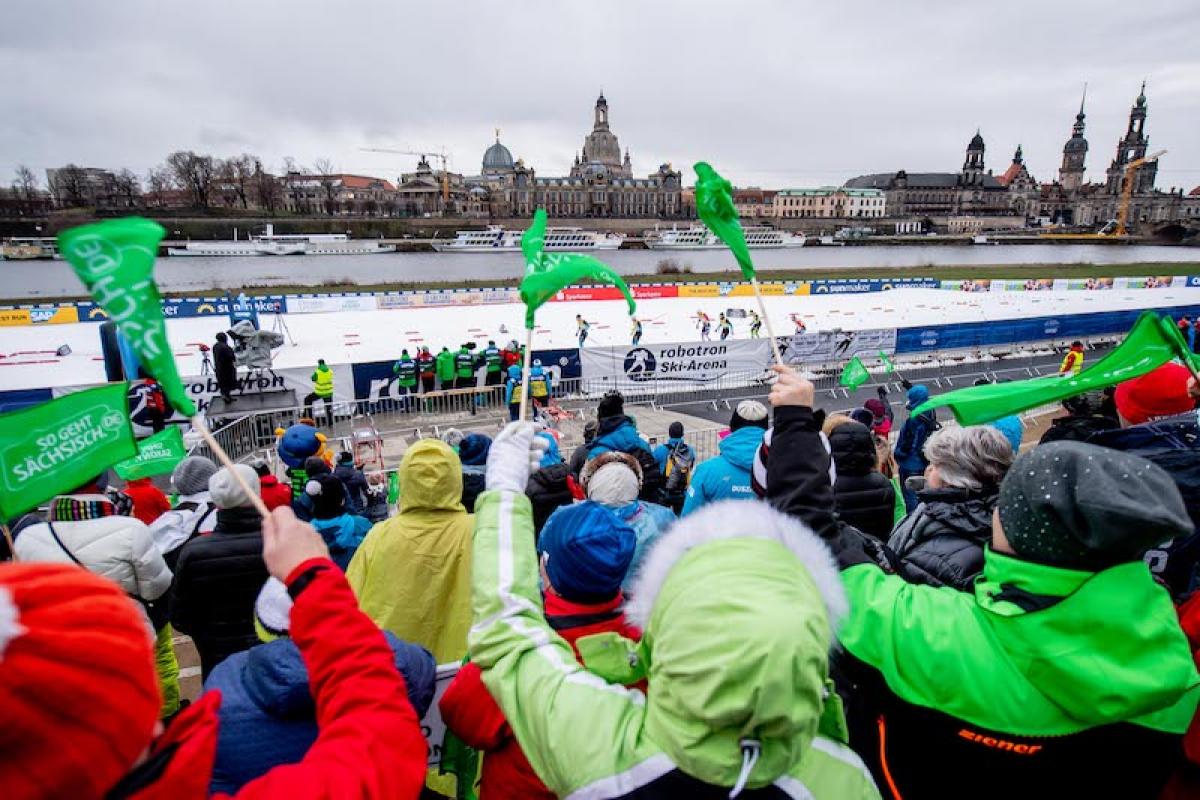 ⒸSkiweltcup Dresden
Altenberg and Dresden, Germany, will organise together a FIS & World Para Nordic Skiing World Cup in January 2020. 
It will be the first time Para Nordic skiers and able-bodied athletes compete in the same World Cup. The events will take place from 11-19 January.
Competition kicks off with Para cross-country sprint races. The events will be contested on the original FIS Cross-Country Sprint World Cup track, right in front of Dresden's skyline.
The venue for the Para cross-country distance and Para biathlon races is the Sparkassen-Arena Altenberg, around 50km south of Dresden.
About 300 athletes and staff are set to be part of the Altenberg & Dresden 2020 World Para Nordic Skiing World Cup.
The competition is organised by the Skiclub Elbufer e.V., and the events in Altenberg are also supported by local ski club SSV and the City of Altenberg. 
The World Cup also has the support of the Free State of Saxony.
Head of World Para Nordic Skiing Dimitrije Lazarovski said: "We are excited to share thrilling news with our Para sport community as the World Cup in Dresden marks the first time that FIS and World Para Nordic Skiing have a joint event. 
"This is a fantastic opportunity for the public to see the amazing performances of some of the world's best Para skiers and for our athletes to be part of such an important competition. 
"It has always been our intention to offer athletes the best conditions to fulfil their potential and to do so in an inclusive environment. I would like to thank the Organising Committee and their partners for making history. I would also like to thank FIS for being such an important ally in the development of our sport."
Thomas Stantke, Local Organising Committee Chairman, said: "The hosting of a World Para Nordic Skiing  World Cup in Dresden and Altenberg completes our concept of a sustainable event with positive effects for local economy and tourism. 
"For the people in Saxony, a Para sport World Cup is an exciting experience that shows what people with disabilities can achieve. We look forward to an intensive preparation and a great cooperation with Altenberg."
Thomas Kirsten, Mayor of Altenberg, said: "We are very happy about the World Para Nordic Skiing World Cup in Altenberg. Our city has a long tradition of promoting inclusion. 
"In 2011, the National Winter Games with 600 athletes with intellectual impairments from all over Germany took place in Altenberg. The World Cup in January 2020 is an exciting aspect for our tourism. Hundreds of athletes come to our region and generate lots of overnight stays. Who once come to our beautiful Ore Mountains will always come back."
Peter Lames, Dresden Sports Mayor, said: "The inclusion of a World Para Nordic Skiing World Cup to the Dresden FIS Ski World Cup is logical due to the already existing infrastructure and organisational structures.
"The already existing public perception about the Para Nordic Skiing World Cup makes it an ideal integration. Dresden wants to promote sport for people with and without disabilities. The World Cup is the right way for it."