Australia target big names at 2017 Asia Pacifics
Aussie Belles seek to beat goalball world No.2 China and world No.5 Japan.
14 Aug 2017
Imagen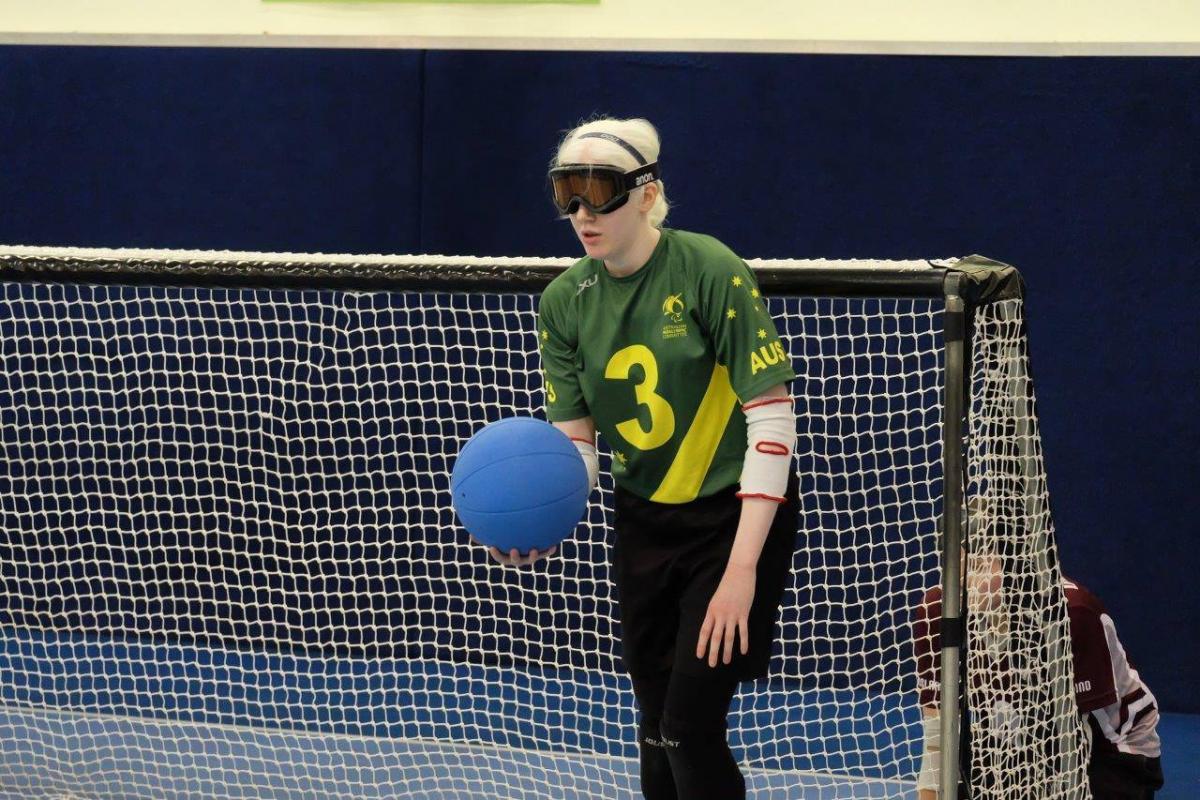 ⒸAussie Belles
By Australian Paralympic Committee
The Australian women's goalball team, the Aussie Belles, is eager to return to the court at the 2017 IBSA Goalball Asia Pacific Championships in Bangkok, Thailand, from 19-27 August to compete for a place at next year's World Championships in Malmo, Sweden.
Having received a late call-up to Rio 2016 following the IPC's decision to suspend Russia from last year's Paralympic Games, the team is excited to test their improvement from their fifth place finish.
"The team is looking forward to taking on the challenge of playing and defeating China, ranked two in the world, and Japan, ranked five in the world, along with three other teams from our region," Australian head coach Peter Corr said.
"The mountain is a big one to climb. The Belles faced a mentally demanding experience in Rio, especially with such a late call-up to the Games and limited preparation."
After assessing their last international performance in Rio, athletes made a commitment to plan for the ongoing development of the team through to Tokyo and beyond, sharing their experience of playing at the top level of competition to fast-track youth development.
Making her international debut in Thailand is exciting new prospect Alison Jones, who has worked hard to adapt to the demands of competing at the highest level.
Showing improvement in her throwing strength and technique, Corr is confident Jones will make an important contribution to the team's future success.
"Alison has worked incredibly hard to develop her game and adapt to the demands of preparing at the top level. Responding well to the team demands to improve as a defensive unit, she will support the ongoing commitment of our more experienced team members," Corr said.
Joining Jones will be Rio 2016 representatives Jennifer Blow, Nicole Esdaile, Meica Horsburgh, Raissa Martin and Tyan Taylor, and on staff will be coach Simon Smith and physiotherapist Kerri Caruso.
"This team is a proud and determined group of women and I am proud to coach them," Corr said.
"We are excited to have the opportunity to show the world the improvements we have made and earn our place at next year's World Championships in Sweden.
"With this in mind, we also have our eyes firmly set on developing as a unit, with a medal at Tokyo 2020 a serious goal."
Full story can be found on the Australian Paralympic Committee's website.
*Editor's note: The International Paralympic Committee suspended the Russian Paralympic Committee on 7 August 2016 for its inability to fulfil its IPC membership responsibilities and obligations, in particular its obligation to comply with the IPC Anti-Doping Code and the World Anti-Doping Code (to which it is also a signatory). As a result of the suspension, Russian athletes cannot enter IPC sanctioned events or competitions, including the Paralympic Games. For further information please click here.