Australian portal to protect integrity of Para sport
Online course to be country's selection requirement for 2020
02 Jun 2019
Imagen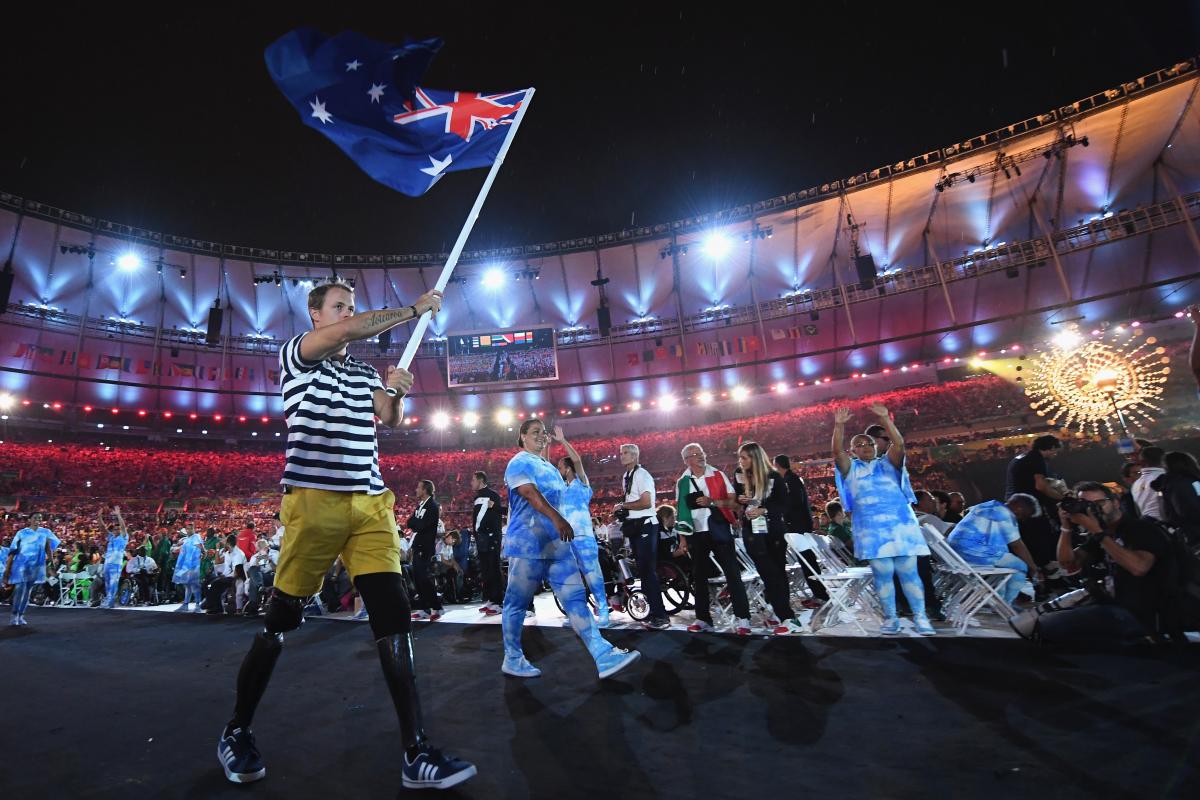 ⒸGetty Images
By Paralympics Australia
"By introducing this mandatory course, we are sending a clear message that every member of our Paralympic Team in Tokyo must know the rules, abide by the rules or face the consequences."
Protecting the integrity of classification is the objective behind a new online course unveiled by Paralympics Australia.
Completion of the course will be a selection requirement for all 2020 Australian Paralympic Team members - a strong sign from Paralympics Australia that the issue is being seriously addressed.
Classification in Paralympic sport is the process of grouping athletes together for fair competition based on their activity limitations within each sport. Much like doping, misconduct in classification is an ever-present threat.
The online course, developed by Paralympics Australia in collaboration with Australian Sports Anti-doping Authority (ASADA), will begin rolling out this week to more than 600 athletes, coaches, medical staff and administrators currently aiming for 2020 selection.
"We are proud to be one of first National Paralympic Committees in the world to develop such a course like this and it's our hope that it will provide clarity to all Australian Team members on the importance of the classification," Paralympics Australia Chief Executive Officer Lynne Anderson said.
"Integrity in Australian sport has been a major talking point recently and Paralympic sport is not immune.
"By introducing this mandatory course, we are sending a clear message that every member of our Paralympic Team in Tokyo must know the rules, abide by the rules or face the consequences.
"Classification is the cornerstone of Paralympic sport and when classification rules are not respected, everyone suffers," Anderson added.
Hosted on ASADA's e-learning platform, the course outlines the classification process; the requirements of athletes, coaches and support staff to comply; training on ethical decision making; and an overview of penalties for non-compliance.
It also specifically targets intentional misrepresentation, the banned practice of knowingly deceiving, disrupting or misleading the classification panel in any way. It is considered the most serious offence during the classification process and penalties can be severe.
Kate McLoughlin, Chef de Mission of the 2020 Australian Paralympic Team, said: "We are really excited about the prospect of educating our Paralympic community on their individual roles and responsibilities when it comes to classification to ensure Paralympic sport achieves a fairer playing field for all.
"We are all responsible for protecting the integrity of classification, it is not just about the athletes who are being classified.
"Every person, athlete or official, aiming for Tokyo 2020 selection must play their part to protect Paralympic sport and secure a level-playing for every competitor.
"Not understanding the classification rules is like not knowing the technical rules of each sport, or the anti-doping rules.
"There are no excuses for misconduct or non-compliance during the classification process and there will be zero tolerance. We all must play a role to ensure the integrity of Paralympic sport is of the highest standard."
McLoughlin also applauded the ASADA's support of PA during the development of the resource.
"Partnering with ASADA was a perfect fit – their role is to educate athletes and officials on clean sport from an anti-doping perspective and ours is to promote a fair Paralympic environment when it comes to classification. It is a strong relationship with a shared goal for creating a level playing-field."
Additional information on classification in Paralympic sport can be found online.