Austria's Lanzinger wins first IPC Alpine World Cup gold
Almost five years after losing his leg in a ski accident, Austria's Matthias Lanzinger has made a strong comeback to the sport to win gold in the 2013 giant slalom World Cup.
09 Jan 2013
Imagen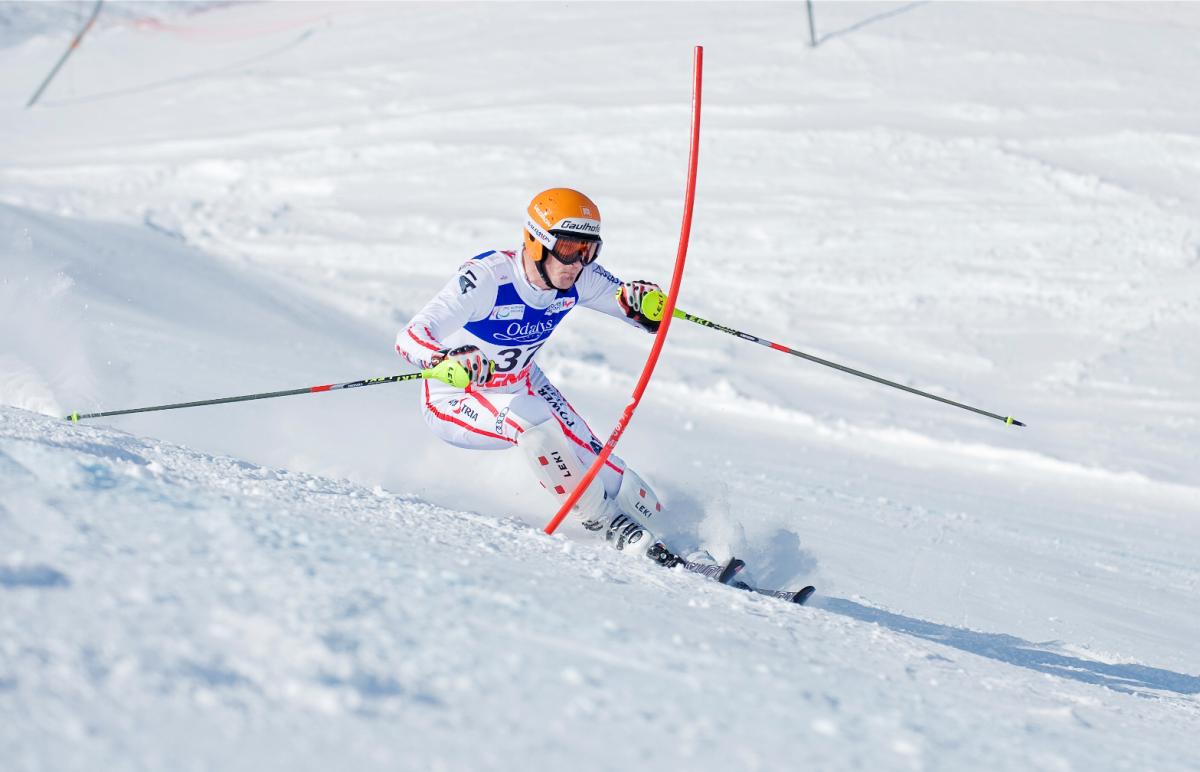 ⒸNicolas Nereau
By IPC
"After yesterday's second place I left all competitors behind me in today's giant slalom."
Austria's Matthias Lanzinger, who won able-bodied European Cup in the 2003/04 season, garnered his first IPC Alpine Skiing World Cup gold in Sestriere, Italy on Wednesday (9 January). Lanzinger came back to the sport last year, after an accident in 2008 led to his leg being amputated below the knee.
Lanzinger, who had a strong second run, finished the giant slalom in 2:09.48, to take gold after winning silver on Tuesday.
"After yesterday's second place I left all competitors behind me in today's giant slalom," Lanzinger posted on his Facebook fan page. "I am very relieved that despite my surgery in autumn and the resulting step back from training I am still amongst the best."
Australia's Mitch Gourley (2:10.61), who beat Lanzinger in yesterday's giant slalom, won silver. The pair are both on 180 points after two events of the World Cup circuit. Russia's Alexey Bugaeve (2:12.48) came third.
"Today we saw incredible performances on the slope, athletes within a second of each other, this is awesome and competitive. A taste of what is coming for Sochi 2014," said Sylvana Mestre, Chairperson of the IPC Alpine Skiing Sport Technical Committee.
The men's giant slalom visually impaired also saw a reversal of fortunes as Canada's Chris Williamson (2:14.58), guided by Robin Femy, pushed ahead of yesterday's winner, Yon Santacana Maiztegui (2:15.13) to take gold. Santacana Maiztegui guided by M Galinda Garces came second and Slovakia's Miroslav Haraus (2:19.07) with guide Maria Zatovicova placed third.
Switzerland's Christoph Kunz (2:15.81) won his second gold of the competition in the sitting race, but Austria's Roman Rabl (2:16.42) was just 0.61 seconds behind to take silver. USA's Heath Calhoun (2:18.67) came third.
The women's gold medal positions stayed the same with Slovakia's visually impaired racer Henrietta Farkasova, standing skier Marie Bochet of France and sit skier Claudia Loesch of Austria all picking up their second golds of the competition.
Farkasova guided by Natalia Subrtova finished in 2:27.21 with the two fastest runs in the women's visually impaired race, leaving Ruissia's Alexandra Frantseva (2:32.52) and guide Pavel Zabotin trailing in second place. Great Britain's Kelly Gallagher (2:39.56) guided by Charlotte Evans finished third.
Bochet (2:18.98) also had the fastest two runs in the women's standing race. Germany's Andrea Rothfuss (2:21.60) came second and Canada's Alexandra Starker (2:30.55) was in third place.
Loesch (2:27.30) won the women's sitting race. USA's Alana Nichols (2:34.00) notched up to second place and her teammate Laurie Stephens (2:34.18) came third.
"Barely snuck onto the podium with a [2nd] place finish after a rough run. It's not about the mistakes you make it's about how fast you recover," Nichols tweeted from @alananichols21.
The competition continues with slalom on 10 January. For full results of the 2013 IPC Alpine Skiing World Cup please visit the sport website.