Basel 2019: Tokyo 2020 hopefuls go for world titles
Badminton stars look to shine bright ahead of Paralympic debut
19 Aug 2019
Imagen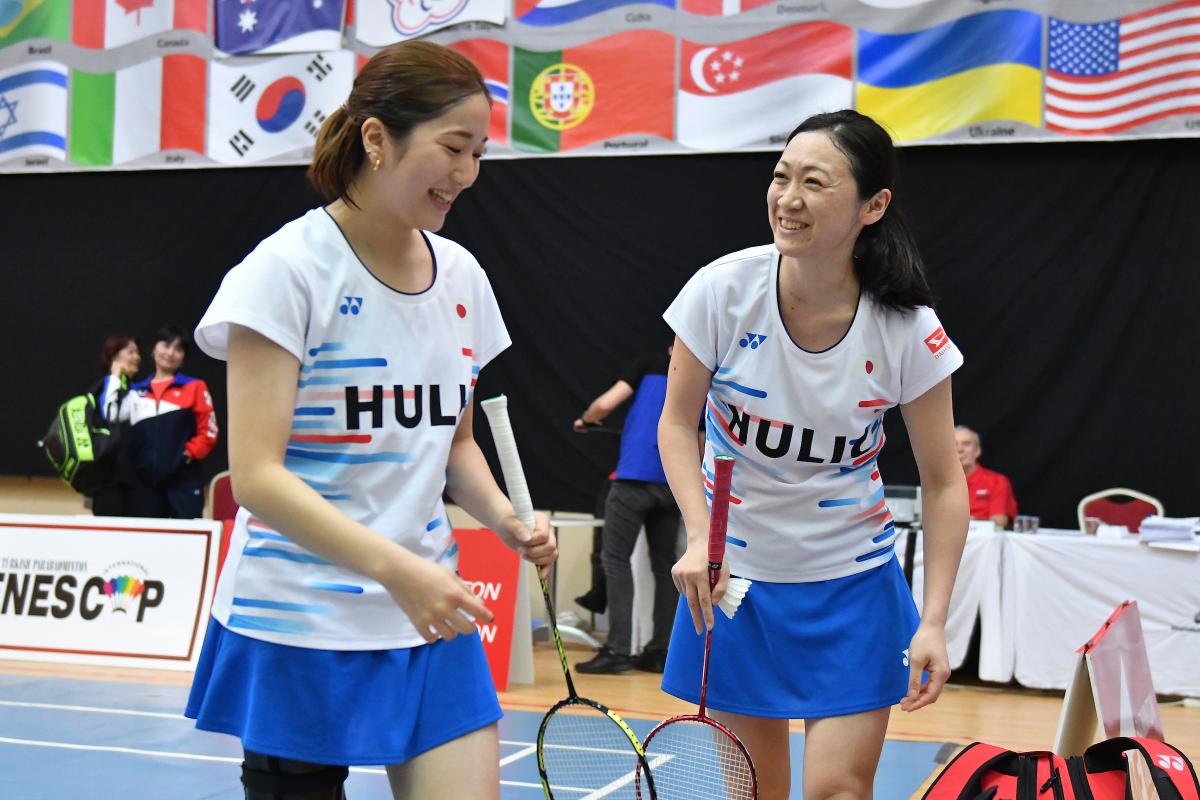 ⒸBWF
By IPC and BWF
If there is any indicator of what to expect from one of the newest Paralympic sports, the Para Badminton World Championships 2019 is the best measuring tool. The competition in Basel, Switzerland, will feature 240 hopefuls from 49 nations go for ranking points toward their Tokyo 2020 Paralympic dreams beginning on Tuesday.
The Worlds will be packed with 22 medal events, with a focus on 14 to be featured at Tokyo 2020.
Spotlight on Suzuki
Japan will hope to crown a Paralympic champion at their home Games in Ayako Suzuki, world No. 1 in the women's SU 5. 
The reigning world champion defeated Yang Qiuxia for the 2017 world title. But her Chinese rival has had a good run since then, taking down Suzuki in the final at the 2018 Asian Para Games. 

Suzuki can also expect to face off against Europe's top SU 5 female athlete Cathrine Rosengren. The Danish player will seek to avenge her World Championships 2017 semi-final loss to Suzuki.
Rising star vs. veteran

The rivalry that stirs Para badminton fans is between South Korea's Kim Jungjun and Hong Kong's Chan Ho Yuen in men's singles WH 2. 
Kim was unbeaten in international competition until Chan inflicted his first defeat on him at the Australian International last November.
Since then, the two athletes have met in four finals this year, splitting the honours evenly. While Chan beat Kim in Turkey and Canada, Kim got the better of his rival in Dubai and Ireland. The stage is thus set for a dramatic showdown between three-time singles world champion Kim and his biggest challenger.
Source of inspiration
In the women's equivalent, Chinese ace Liu Yutong seeks to emulate Kim's achievements in her category.
Liu won both her events this year – the Dubai International and the Turkish International and is at the head of her country's challenge in WH 2, that includes Xu Tingting (No.2) and Li Hongyan.

Liu's compatriot Qu Zimao appears to be the player to beat in WH 1. Qu won a triple crown in Turkey, followed by two titles in Dubai, at the only two tournaments he played in this year. But WH 1 has a number of contenders, with Qu's challengers predominantly from South Korea –Choi Jung Man and Canada International winner Lee Dong Seop.
Anyone's game
The 2019 competition in the men's singles SS 6 has been riveting, making it one of the most unpredictable events in Basel. 
Hong Kong's Chu Man Kai triumphed in Turkey; India's Nagar Krishna in Dubai and Uganda; England's Jack Shephard in Canada; and his compatriot Krysten Coombs in Ireland. 

World champion Shephard had a relatively slow start to the season, going down in the semi-finals to Krishna in Turkey and Dubai, before his memorable triumph in Canada.
Swiss support
The host city's hopes largely hinge on Karin Suter-Erath in women's singles WH 1. But she faces some stiff competition, notably in the form of Germany's Valeska Knoblauch, who beat her in the Canada International final and leads the rankings. 

Thailand's Sujirat Pookkham has not been seen in competitions this year, but do not underestimate the Worlds bronze medallist, as well as Irish International winner Sarina Satomi from Japan.
Top of the standings
The standing categories have seen India and Indonesia take control. 
The men's singles SL 3 has three Indians in the top 10, led by Pramod Bhagat. Bhagat has had an exceptional season, winning four of his five events. The only title that eluded him was the Canada International, where he fell in a thrilling semi-final to England's Daniel Bethell.

Indonesia will count on No. 2 Ukun Rukaendi, runner-up to Bethell in Canada, and on Dheva Anrimusthi, who has been brilliant, winning the singles in all four of his tournaments. Anrimusthi returned with a double at three of these, marking him as a prolific winner, alongside women's star Leani Ratri Oktila.
Oktila barely did a thing wrong this year; she won a double in Turkey and Dubai, and a triple crown in Canada and Ireland.
Basel 2019 runs until 25 August and more information is available on the BWF website.