Bertagnolli completes shock over Redkozubov
The Italian skier took the first World Cup victory of his career over Russia's world giant slalom champion in Kranjska Gora, Slovenia.
15 Jan 2016
Imagen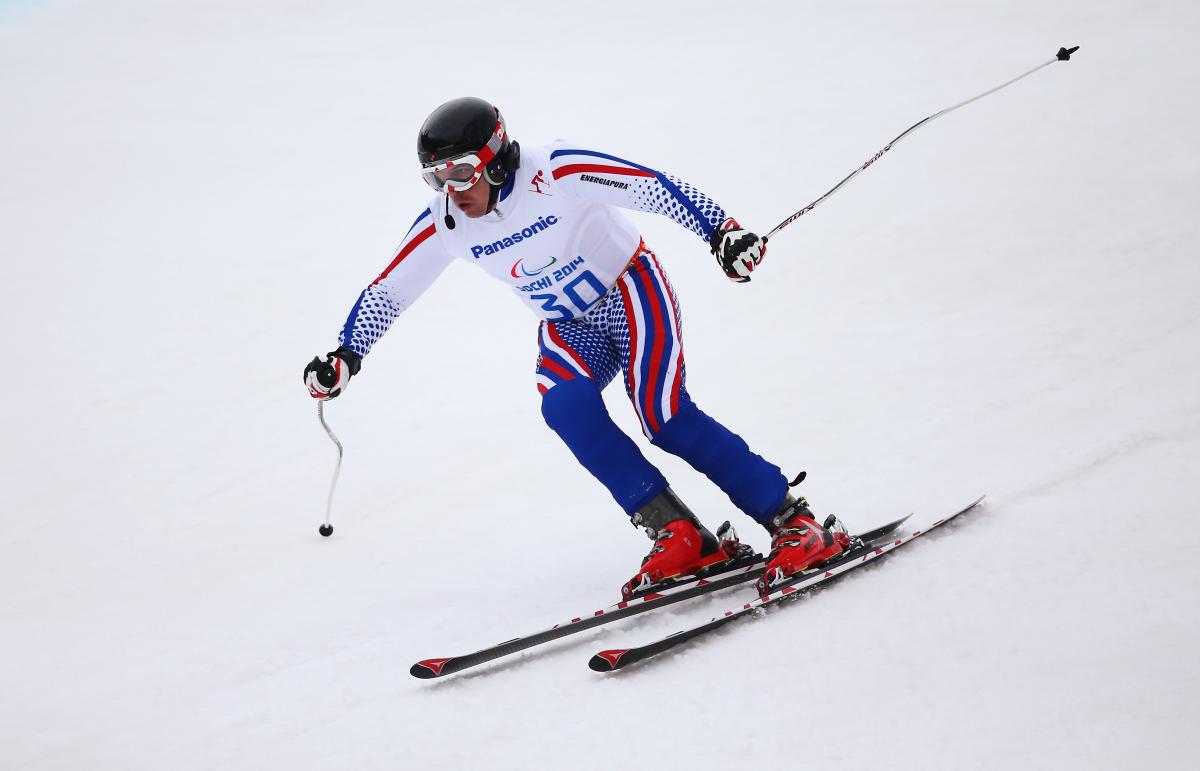 ⒸGetty Images
Italy's Giacomo Bertagnolli recorded the best IPC Alpine Skiing World Cup result of his career on Friday (15 January), taking the win in giant slalom over Russian world champion Valerii Redkozubov in Kranjska Gora, Slovenia.
Bertagnolli (2:04.11), who is just days away from his seventeenth birthday, made the breakthrough with guide Fabrizio Casal in the men's visually impaired.
The teenager put in the two fastest runs to finish ahead of Redkozubov (2:09.83), guided by Evgeny Geroev. Poland's Maciej Krezel (2:12.24), guided by Anna Ogarzynska, finished third.
In the women's visually impaired Belgium's Eleonor Sana (2:31.15) went quickest in her two runs to win on her World Cup debut with guide Chloe Sana.
The USA's Danelle Umstead (2:34.33) and husband guide Rob claimed second. Sana's teammate Marie-Morgane Dessart (3:17.57), guided by Antoine Marine Francois, was third.
Russian world champion Aleksei Bugaev (2:04.83) recovered from a second-placed first run to take victory in the men's standing. Australian Mitchell Gourley (2:05.99) laid down a marker on his first appearance on European snow this season with second.
The USA's Thomas Walsh (2:06.79) completed the podium.
Exceptional performances from some of the world's best skiers continued in the women's standing, as France's world and Paralympic champion Marie Bochet (2:11.64) opened her World Cup campaign in winning style.
Germany's Andrea Rothfuss (2:14.81) skied consistently to take second ahead of the USA's Stephanie Jallen (2:24.47).
The best run of the day in the men's sitting put Canadian Kurt Oatway (2:07.74) on the top step of the podium. Despite a quick second run from the USA's Tyler Walker (2:08.25) it was not enough to beat Oatway, and Walker took second. The Netherlands' Jeroen Kampschreur (2:09.92) was third.
Germany's world and Paralympic gold medallist Anna Schaffelhuber (2:18.68) led the way in the women's sitting, easing ahead of Japan's Momoka Muraoka (2:26.17) in second.
Laurie Stephens (2:26.37) bagged another podium for the US in third, narrowly missing out on second.
Full results are available at www.ipc-alpineskiing.org.
The season opening IPC Alpine Skiing World Cup in Kranjska Gora replaces the edition in Abtenau, Austria, which was cancelled due to lack of snow.
Slalom will conclude the competition on Saturday (16 January).
After Kranjska Gora skiers will travel to Tarvisio, Italy, from 18-19 January for giant slalom and slalom.
Updates and pictures are available at @IPCAlpine and Facebook.com/IPCAlpineSkiing.