St. Moritz prepares to host world's best skiers
From 22-23 January the IPC Alpine Skiing World Cup will roll into the Swiss resort, supported by DJ F.A.B as part of a mini festival of sport.
12 Jan 2016
Imagen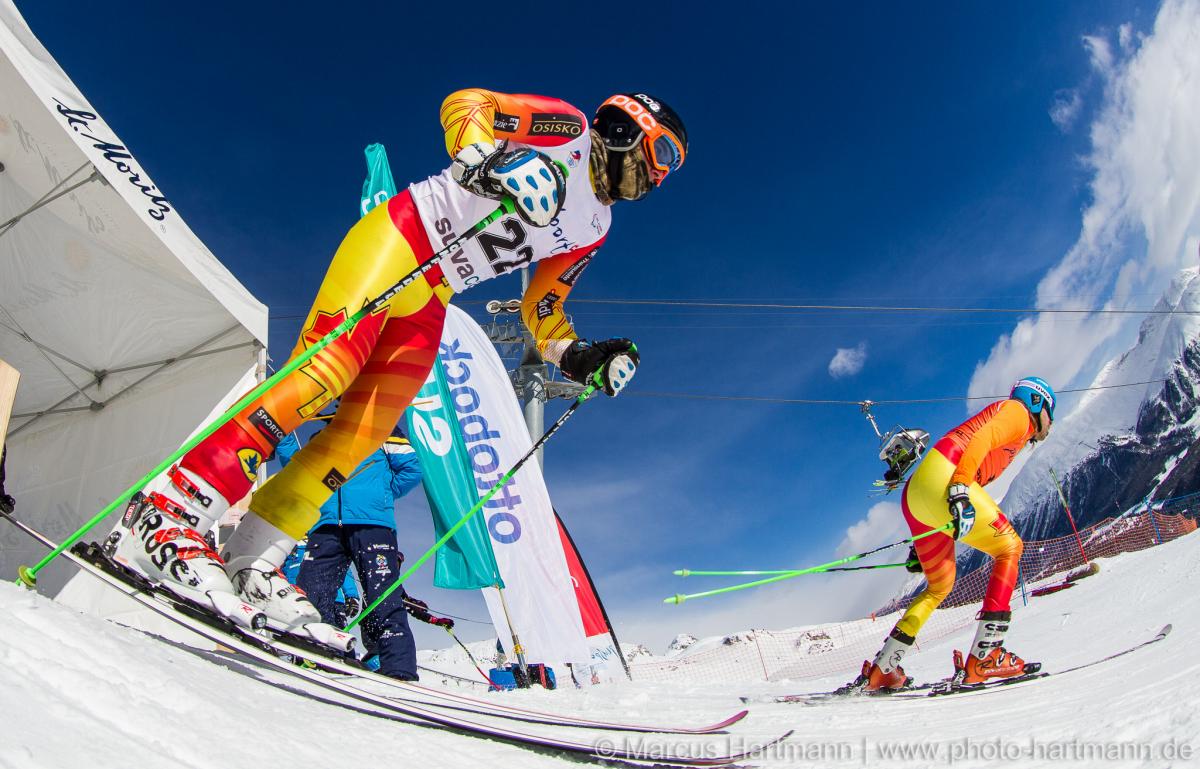 ⒸMarcus Hartmann
By St. Moritz Local Organising Committee
The Swiss resort of St. Moritz is putting the finishing touches to its preparations for the IPC Alpine Skiing World Cup, scheduled to begin on 22 January, which this year will also include a series of exciting side events.
Around 80 athletes from 18 countries will compete in slalom competitions organised for the fourth year by Plusport and the St. Moritz tourism agency, on the same slopes that will host the FIS slalom World Cup in 2017.
Marc-Eric Widmer, Plusport Project Events and Sponsoring, is sure that the months of meticulous planning will pay off.
"The spectators can look forward to two exciting and spectacular races," Widmer said.
The anticipation is shared by Martin Berthod, Director of Sports and Events at St . Moritz tourism: "St. Moritz is for three days the centre of the IPC Alpine Skiing World Cup, which is obviously great for us."
The competition will feature two slalom races between 22-23 January, as well as a parallel slalom exhibition event.
The medal ceremonies will be held in the St. Moritz village square, allowing all the athletes, the 150 coaches, 100 volunteers and members of the public to share in the celebrations.
"The whole region is behind this event," Berthod said. "In addition, we can help ensure that disabled athletes receive the deserved attention and recognition."
Swiss favourite
Amongst the top skiers to compete will be 28-year-old Swiss Thomas Pfyl, a four-time World Cup bronze medallist in the men's standing.
For him and his teammates, the only Swiss race of the season is motivation to perform their best on home snow.
"St. Moritz is always special," Pfyl said. "This time, however, the fact that we will ski on the original slalom of the World Cup in 2017 will create a special experience."
Pfyl is confident he and his compatriots will give everything. "It's a home race and there are not many. It's a great motivation to go in front of our families and friends," Pfyl concluded.
Have a go!
The festivities will get underway with an unofficial parallel slalom on 21 January, when members of the public will have the chance to race against para-alpine skiers on the Corviglia.
The slope will be adapted specifically for amateur skiers and the timing adjusted with a specially developed factored system.
Participants and spectators will also have the chance to find out more about para-alpine skiing, as well as party the night away afterwards in the apres ski bar.
DJ F.A.B. - Cheerleader and supporter
The internationally renowned Swiss DJ Fabian Egelhofer – also known as DJ F.A.B – is an ambassador for Plusport and will be in St. Moritz supporting the World Cup via a set on 21 January in nearby Oberengadin.
"It means a lot to me to support people who are suddenly confronted by accident or severe illness with a disability or are even affected since birth," Egelhofer said. "Disability can happen to anyone at any time."
He also stressed that he wants to set an example to the international DJ scene with his commitment: "It always pays to stand up for others, and for a good cause."
The IPC Alpine Skiing World Cup in St. Moritz will be the third edition of the 2015-16 season, which gets underway on 15 January with giant slalom and slalom in Kranjska Gora, Slovenia.