BP, IPC extend partnership until end of 2020
The oil and gas company will continue to support the Paralympic Movement through another Paralympic cycle.
08 Sep 2016
Imagen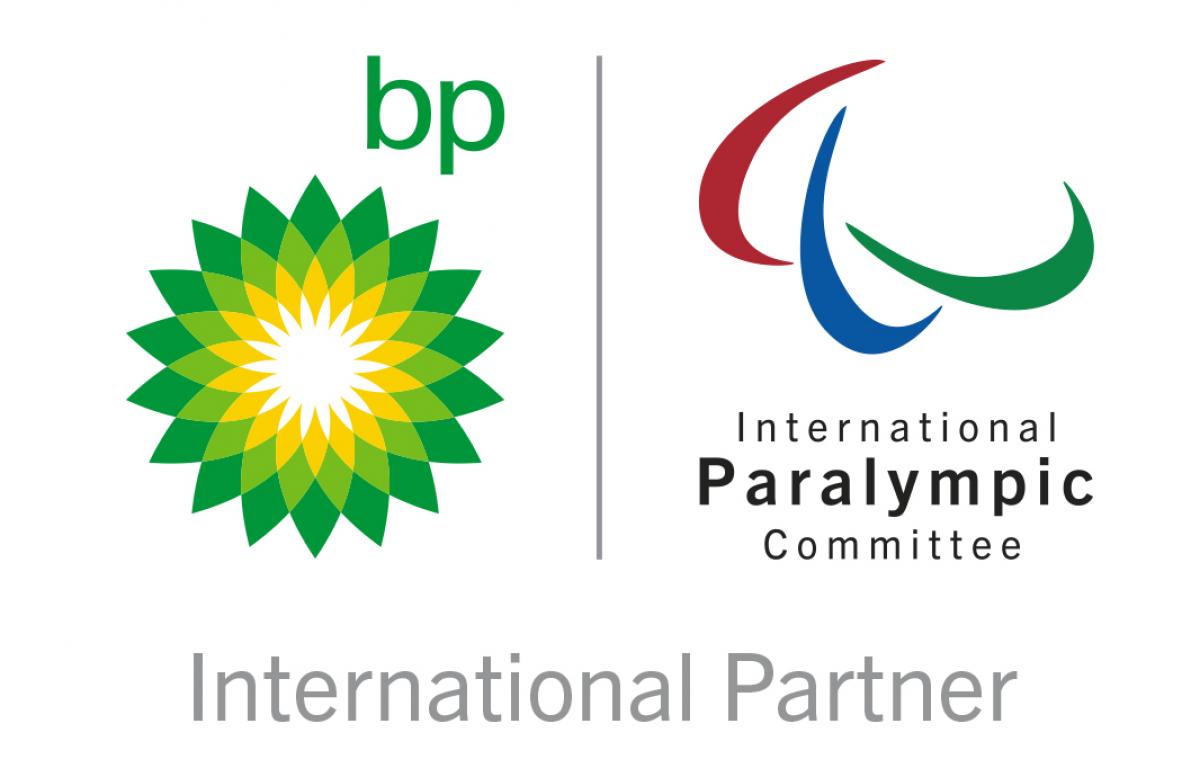 By IPC
The International Paralympic Committee (IPC) announced in Rio de Janeiro, Brazil, on Thursday (8 September) it is renewing its partnership with BP for another four years, running through to the end of 2020.
The oil and gas company became a partner of London 2012 and from there started to partner with National Paralympic Committees (NPCs). In 2013 it took a major step when it made a long-term deal to become an international partner of the IPC.
Sir Philip Craven, IPC President, said: "Since BP joined the IPC as international partner in 2013 we have enjoyed an outstanding relationship which has extended to National Paralympic Committees and Para athletes.
"Not only do we share a similar value in courage but BP, through its 'Energy Within' campaign, summed up perfectly what it is that makes Paralympians do superhuman things that redefine the boundaries of possibility.
"When BP say they are a proud partner of the Paralympic Movement and the IPC, I know they mean every single word. And I have to say we are equally as proud to have such a strong and proactive partner with us taking the Paralympic Movement forward to the next level."
BP Chairman Carl-Henric Svanberg announced the renewal of the partnership. He said: "BP is delighted to extend its IPC partnership through the next Paralympic Games in Japan and to the end of 2020.
"We began supporting the Paralympic Movement in 2008 and were proud to witness the enormous success of the London 2012 Paralympic Games. We are now here in Rio to cheer on these remarkable athletes who demonstrate courage and resilience in everything that they do.
"Over the next four years, I look forward to celebrating the successes of the IPC and exploring further opportunities to raise awareness of the Paralympic Movement around the world. BP has operations in over 70 countries, we employ nearly 80,000 people and we are proud to have friends and global partners like the IPC."
In addition to its support for the IPC, BP currently supports 10 NPCs – Angola, Azerbaijan, Georgia, the Netherlands, Turkey, Trinidad and Tobago, Great Britain, USA, Germany and Singapore.
The energy company has also supported several Para athletes and the Paralympic Movement on their road to Rio through their 'Energy within' campaign. Through short video films, the campaign shows how athletes use their inner energy to overcome personal obstacles and reach their Paralympic dreams.
BP has also supported the Agitos Foundation, the IPC's development arm, in the past. With the extension, BP looks to get more countries involved by working with the Agitos Foundation.