Brazilian Paralympic Committee and Kinoplex to partner
Videos of Brazilian para-sport heroes will be shown in more than 200 cinemas across the country
25 May 2015
Imagen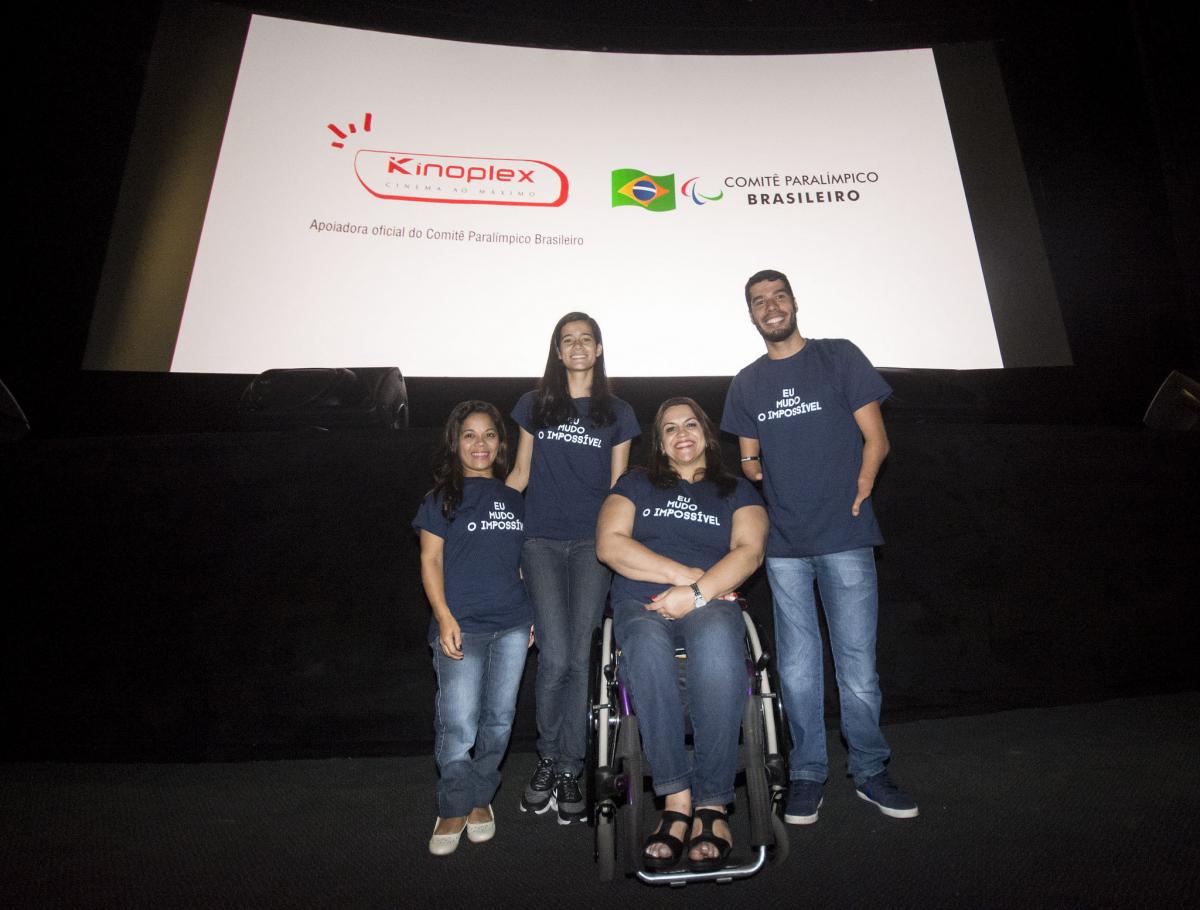 ⒸCPB
By By the Brazilian Paralympic Committee
The Brazilian Paralympic Committee (CPB) and the Kinoplex Group, Brazil's largest chain of cinemas, announced on Thursday (21 May) a partnership that will bring videos of para-sport heroes to cinemas across the country.
The videos, which will be shown from 28 May onwards, are part of the campaign #MudeoImpossível, created by CPB with the aim of showing that Paralympic athletes make the impossible possible every day.
"We already know of the achievements of our athletes, but now all of Brazil will know, too. Their life stories are true plots of movies, with drama, suspense, twists, surprises. To use the magic of cinema to tell these stories will be amazing," said Andrew Parsons, President of the CPB.
Luiz Severiano Ribeiro, CEO of Kinoplex said: "Kinoplex is proud to be able to show all Brazilians some of these stories. We want to reach the heart of every viewer and inspire you to believe in overcoming the challenges. As a Brazilian company, we believe that we should support all initiatives of our country in which we trust. And this is one of them."
The initiative will enable millions of viewers to get to know the main Paralympic athletes in the country. About 200 movie theatres will show the victorious stories of Daniel Dias (swimming), Veronica Hippolito (athletics), Terezinha Guilhermina (athletics), Ricardo Alves (football 5-a-side), Marcia Menezes (weightlifting), Santos Maciel (bocce), Jovane Guissone (wheelchair fencing), Joana Neves (swimming), Bruna Alexandre (table tennis) and Fernando Fernandes (canoe).
"It's a great partnership and a great opportunity to further disseminate the Paralympic sport. I will even record on my phone when I show up," said Daniel Dias jokingly, Brazil's most successful Paralympian with a total of 15 medals.