BWF hosts technical course in West Asia
Para badminton camp was supported by the Agitos Foundation NPC Development Programme
11 Feb 2019
Imagen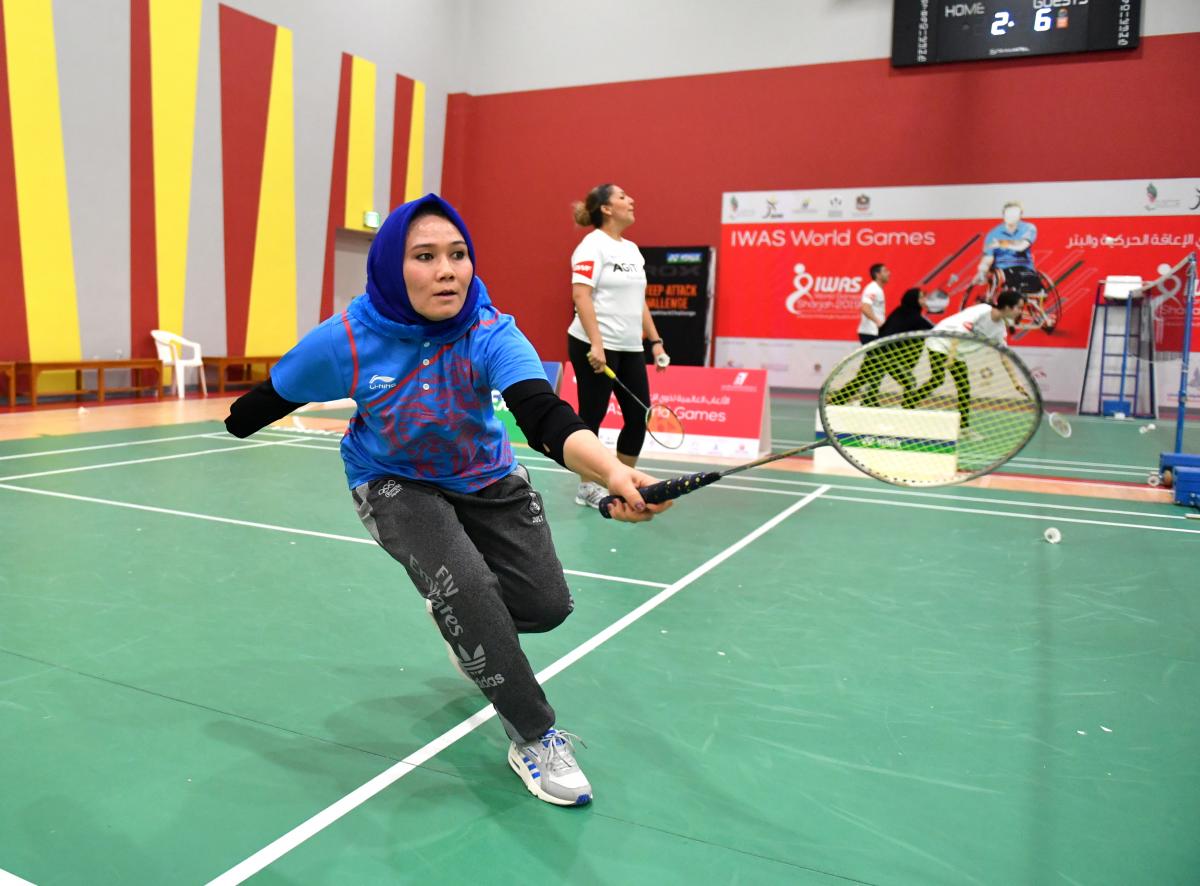 ⒸBWF
By Agitos Foundation
Training camps like this delivered by the Badminton World Federation are essential to ensure that athletes, coaches and classifiers have the opportunity to learn and exchange experiences on their road to the Tokyo 2020 Paralympic Games
The Badminton World Federation (BWF) has hosted a sport technical course for Para badminton athletes and coaches from West Asia, ahead of the 7th IWAS World Games in Sharjah, UAE.
The course, held from 8-10 February, included activities for athletes, coaches and classifiers, with 40 participants from participants from Afghanistan, Syria, Iraq, Lebanon, Kuwait, Yemen, Pakistan, and UAE.
With Para badminton making its debut at Tokyo 2020, the BWF is committed to the development of the sport globally, by identifying talented athletes and developing these athletes towards Paralympic Games qualification.
BWF Vice President Paul Kurzo said: "I would like to thank the Agitos Foundation, UAE Badminton and Table Tennis Federation, the IWAS World Games Organising Committee and our team of BWF experts for their hard work and effort to deliver this workshop.
"I hope all these activities will further develop the sport in this region and on the continent, and we will see more countries and players taking part in Para-Badminton Events in the coming years."
This was the second sport technical course in 2019 supported by the Agitos Foundation through its NPC Development Programme, which was launched in early 2017 thanks to the worldwide partnership agreement between the International Paralympic Committee (IPC) and Toyota.
Xavier Gonzalez, Deputy Chairperson of the Agitos Foundation Executive Committee, said:
"The Agitos Foundation is proud to support this sport technical course and contribute to the development of Para badminton in West Asia.
"Training camps like this delivered by the Badminton World Federation are essential to ensure that athletes, coaches and classifiers have the opportunity to learn and exchange experiences on their road to the Tokyo 2020 Paralympic Games."
Asian Paralympic Committee Sports Manager, Shaun Lee, said: "Projects like the one supported by the BWF and Agitos Foundation help to build more technical knowledge and experience and allow all countries to be involved in Para badminton, particularly in those countries that may not have the resources or expertise to develop themselves."
"We are pleased to see so many countries and female participants involved in this project."
The 7th IWAS World Games runs from 10-17 February with seven sports in their programme – Para archery, Para badminton, Para athletics, Para swimming, Shooting Para sport, Para table tennis and Wheelchair fencing.