Bye looks forward to cross-country marathon
Norway's overall cross-country World Cup winner in the men's visually impaired from last season is excited about the race in Finland on Saturday (19 March).
17 Mar 2016
Imagen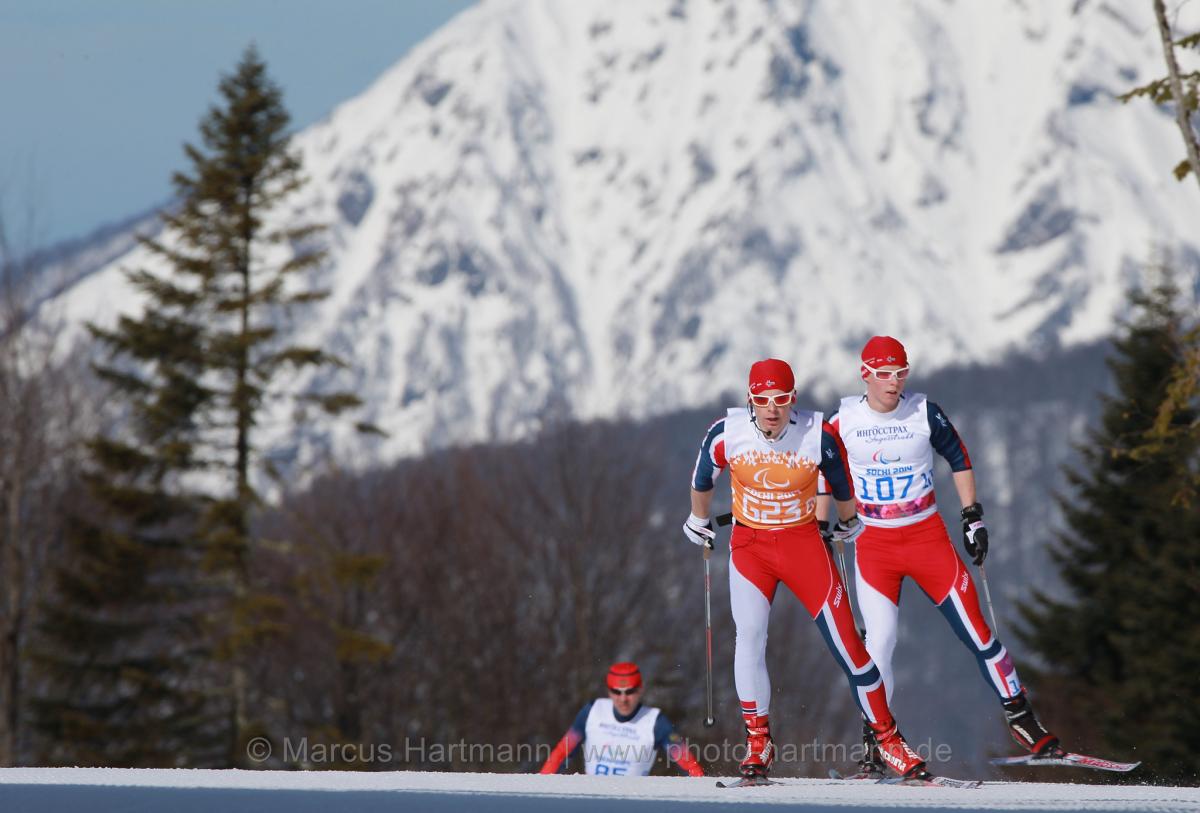 Ⓒwww.photo-hartmann.de
By Louise Wood | For the IPC
Norway's overall cross-country World Cup winner from 2014-15, Eirik Bye, is looking forward to the Finals in Vuokatti, Finland, which get underway on Thursday (17 March).
He is especially excited to try the 30km marathon race, which is on the schedule for first time since 2012.
"I think it's very exciting that the IPC has introduced the 30km in Vuokatti. I think that it's a race that can fit me well," Bye said. "This race has been one of my biggest goals this season, so I hope I can be in good shape on that day! A variation of distances in the World Cup is a good thing, and I hope this race will be on the World Cup schedule in the future."
The 20-year old visually impaired skier, with his new guide Arvid Nelson, did not begin the World Cup season as well as he hoped but is happy with his continuing progress.
"I think the season start in Tyumen [Russia] not was as good as I had hoped for. The classic race was pretty good, but I was sure I could have done better on a top day. In the free technique races I didn't do well. Generally I think I not was in my best shape in Tyumen.
"In Finsterau [Germany] I did a very good 20km classic and I think my guide and I did a very good job together. The time I was behind the winner was less than before, so that is a very positive thing I will take with me to Vuokatti."
With the end of the season so close, Bye is already thinking about next season and the World Championships.
"The goal for the World Championships is to take a medal in the open relay," he said. "Individually my dream is to fight for a medal in the 20km classic. It will be very hard, but I will do my best during the preseason and will fight to the finish line. Although it is a big Championship next season I will use it to build myself up to the Paralympic Games in 2018."
The Paralympic Winter Games are only two years away and whilst Bye has definite targets already, he recognises that he needs more experience and training to achieve them.
"My goal for 2018 is to take an individual medal in one of the classic races, and a medal in the relay," he said. "I think this [2017 World] Championship is a big chance for me to do very well because I think the distance is perfect for me."
Even though he won the overall World Cup title at such a young age he is not getting carried away by his success and the expectation that comes with it.
"When the season started last year I had absolutely not envisioned that I should win the overall World Cup when the season was over," Bye explained.
"My best result was a seventh place in the classic sprint at the World Championships in Cable [USA] so I knew that there were many others who were much better than me.
"However after the [World Cup] round in Japan I saw that it would be possible to win if I did very well in the last races in Surnadal [Norway]. I started in all the races except one during the season, so I think I won the trophy for my efforts during a long season. So I did not feel any pressure this season."
Bye will be amongst the more than 100 skiers from 13 countries racing at the IPC Cross-Country Skiing World Cup Finals in Vuokatti from Thursday. The marathon takes place on Saturday (19 March) and competition concludes on Sunday (20 March).