Canadian athletes get cash boost
50 athlete and coach pairings receive $8,000 to help fuel their sport dreams.
23 May 2013
Imagen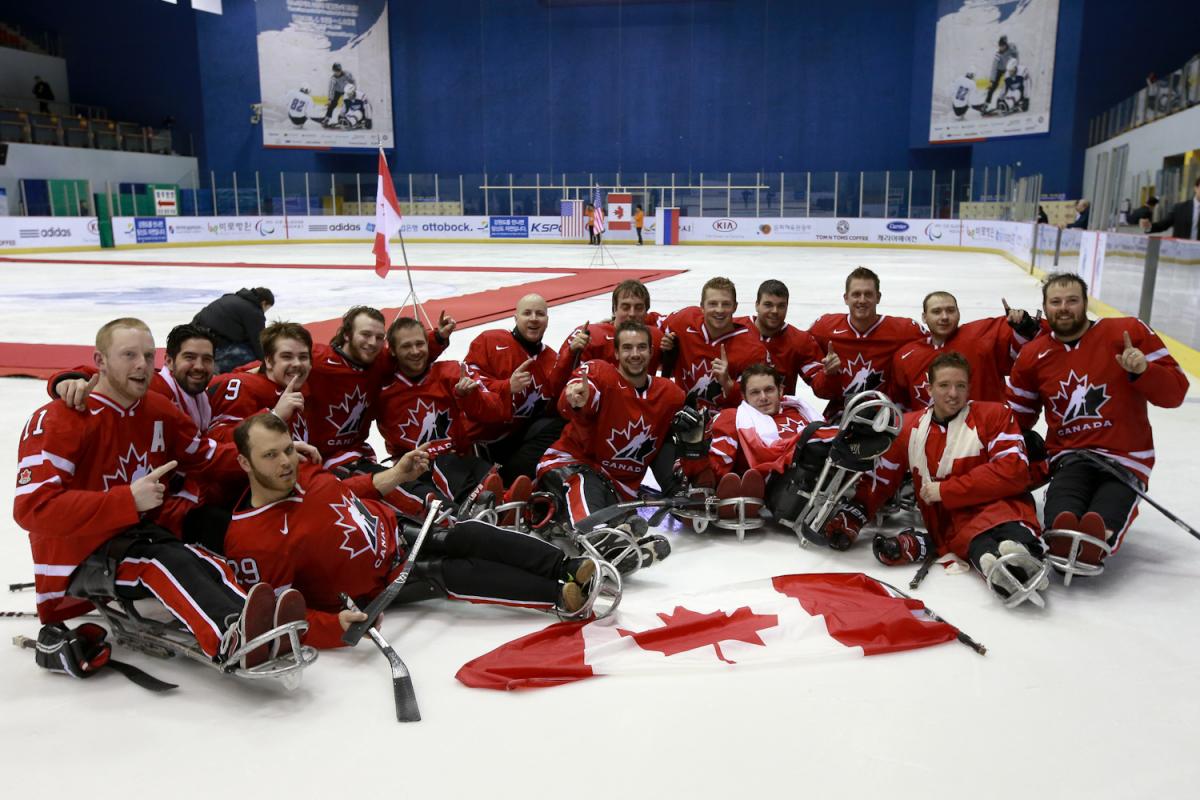 ⒸIPC
By Canadian Paralympic Committee
"These grants will help athletes and coaches who are on the cusp of breaking through nationally and internationally to make that crucial next step"
Suncor Energy, the proud owner of Petro-Canada have announced the 2013 Fuelling Athletes and Coaching Excellence (FACE) recipients. The 2013 FACE recipients represent a balance of summer, winter and team sports with selected athletes coming from six provinces across Canada.
Working together with the Canadian Olympic Committee (COC), Canadian Paralympic Committee (CPC) and their National Sport partners, the FACE program provides developing, pre-carded Canadian athlete and coach pairings with $8,000 in grants. The FACE program has provided more than 2,400 Canadian athletes and coaches with over $8 million in direct financial support. These resources help athletes achieve national carded status and coaches improve their skills over the long term.
"We would like to congratulate each of the 2013 FACE recipients," said Steven Keith, Director, Loyalty and Marketing Partnerships, Suncor Energy. "For the past 25 years we have been fortunate to support athletes and coaches by providing funding so they can focus on achieving their dreams."
"It's a good day for sport, anytime our partners can dedicate resources that go directly to Canadian athletes and coaches," said Marcel Aubut, Canadian Olympic Committee President. "The COC is proud of our relationship with Petro-Canada, an organization that has contributed to our budding athletes for 25 years. There is no doubt that the sport movement is transforming and gaining momentum in Canada, and they have been at the forefront of that much needed change."
"These grants will help athletes and coaches who are on the cusp of breaking through nationally and internationally to make that crucial next step," says Gaétan Tardif, the newly-elected President of the CPC. "Building a strong parasport system is essential for the CPC as we work towards the goal of being the world's leading Paralympic nation. As a premier partner of the CPC, Petro-Canada is playing a significant role in helping advance parasport in Canada."
"Receiving this kind of funding is very helpful at this stage in my career," said triathlete Sarah-Anne Brault. "This support allows me to train at a higher level and race in more competitions which will better prepare me to eventually compete against the best in the world."
"I want to be ready for 2014 so I can perform my best and know that I did everything I could to be prepared," added para-snowboarder John Leslie. "Being an athlete does have a cost but with the Petro Canada FACE Program grant, I will be able to afford time off work to train and attend World Cups that would otherwise be hard to afford. I feel honoured to have so much support from so many people and hope to make everyone proud."
Coaches who receive grants often use the funding to build their skills or purchase equipment that can be used to benefit multiple athletes within the same sport discipline.
"This is a wonderful initiative and much needed assistance at a time where athletes are juggling so many priorities in their lives," said Mark Burgess, coach of two of this year's recipients, one competing in judo and the other in para-judo. "Our youth have so much potential, and programs like these keep their hopes and drive alive."
In the past, the FACE program has provided financial grants to Canada's top athletes including 2010 Olympic & Paralympic Winter Games medalists; Alexandre Bilodeau, Hayley Wickenheiser, Kaillie Humphries, John Morris, Kristina Groves, Mike Robertson, Jim Armstrong and Ina Forest. Other notable FACE recipients include Mark Tewksbury, Canada's Chef de Mission at the 2012 London Games, Marianne Limpert, silver medalist at the 1996 Olympic Games and Annie Pelletier, bronze medalist at the 1996 Olympic Games.
The teams, para-athletes and coaches to benefit from the FACE program are:
Charles Moreau (cycling) and coach Sebastien Travers
John Leslie (snowboarding) and coach Candice Drouin
Justin Karn (judo) and coach Mark Burgess
Kurt Oatway (apline skiing) and coach Nick Brush
Nicholas-Guy Turbide (swimming) and coach Valerie Cyr
Robert (Bob) Hudson (archery) and coach Ken Chipley
National Development Sledge Hockey Team
Wheelchair rugby