Chef de Mission roles annouced for Beijing 2022 and Paris 2024
'We could not achieve our ambitious goals without the incredible support of our talented and committed colleagues at the BPA'
04 Mar 2020
Imagen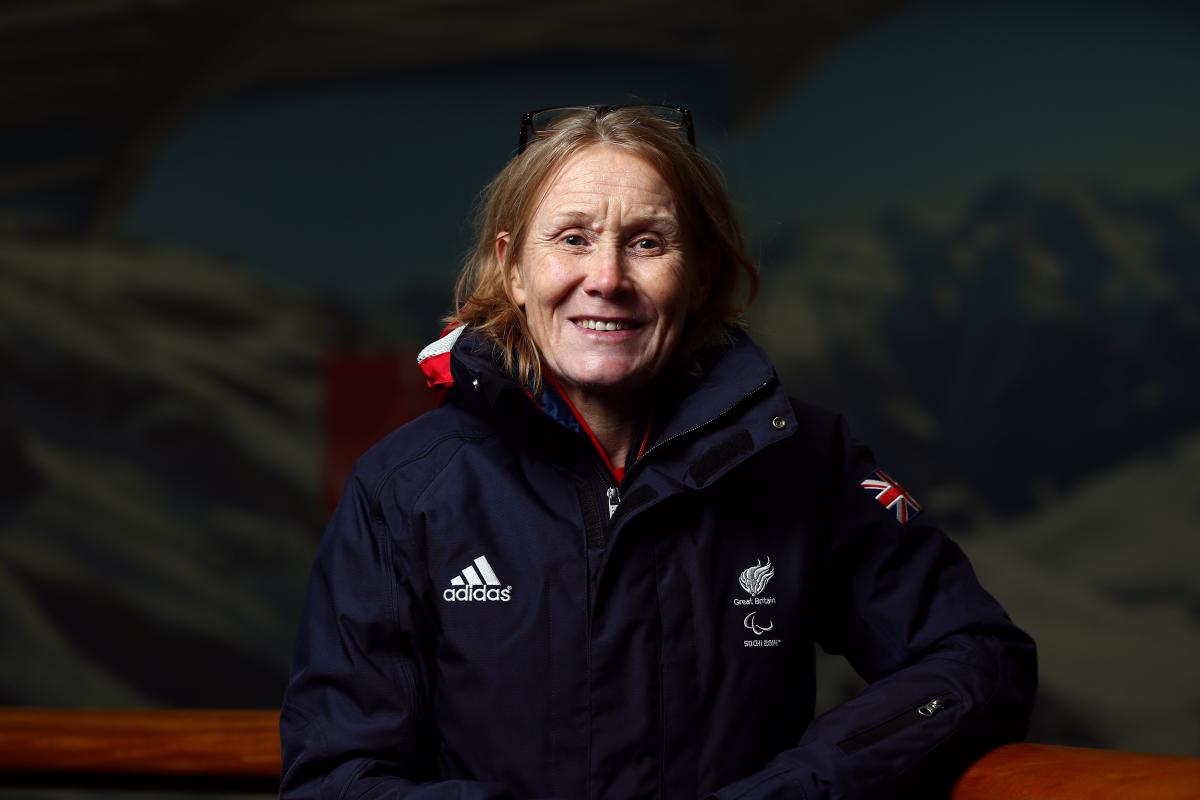 ⒸGetty Images
By ParalympicsGB
The British Paralympic Association on Wednesday (4 March) announced Chef de Mission roles for the Beijing 2022 and Paris 2024 Games focussed on delivering sustained success for ParalympicsGB.
Penny Briscoe OBE will be Chef de Mission for the Paris 2024 Paralympic Games while Phil Smith will fulfil the role for the Beijing 2022 Paralympic Winter Games. This approach is designed to take the BPA to the next level in Games planning and delivery, strongly supporting its mission to be the leading Paralympic nation on and off the field of play.
Briscoe has vast experience and Tokyo 2020 will be her ninth Paralympic Games and fourth as Chef de Mission. She was at the helm when ParalympicsGB achieved an historic 147 medals including 64 golds to finish second in the medal table at Rio 2016. More recently she was Chef de Mission as ParalympicsGB secured its best-ever performance at a winter Games, winning seven medals including a gold at Pyeongchang 2018.
Phil Smith was Deputy Chef de Mission for the team at Pyeongchang 2018 and will reprise the role at Tokyo 2020, his sixth Paralympic Games. He is Head of Sport at the BPA and is responsible for the development and implementation of the Games Services strategy for each summer and winter Games.
Briscoe said: "I am incredibly honoured and proud to be asked to be Chef de Mission once again for ParalympicsGB at Paris 2024 and am equally proud that Phil will be taking the lead for Beijing 2022.
"We could not achieve our ambitious goals without the incredible support of our talented and committed colleagues at the BPA who are all focussed on our mission to be the world's leading National Paralympic Committee.
"We will continue to work tirelessly to support the best prepared team and ensure all athletes and staff can thrive during these Games and deliver inspirational performances for the public to enjoy.
"Paralympic sport is becoming ever more competitive and complex so having a separate Chef de Mission for Beijing 2022 is a positive strategic move to ensure we have sufficient and substantial focus on both summer and winter Games and continue to be a word leading team in all we do.
"I am confident in Phil's leadership and that he will ensure we create the optimum environment for athletes to excel in Beijing and build on the superb achievements of the previous winter Games."
Phil Smith has been appointed Chef De Mission exactly two years to go until the start of the Beijing 2022 Paralympic Winter Games.
He said: "It has been a privilege to be deputy Chef de Mission at recent Games and I am honoured and delighted to have the opportunity to step-up and be Chef de Mission for Beijing. 
"I have learned so much from working with Penny across multiple Games cycles and I'm looking forward to continuing to work closely with her over the next four years to ensure that we provide a consistent level of world class leadership and support at both the summer and winter Games.
"It's a big responsibility but I am relishing the challenge and the opportunity to work more closely with our incredible athletes and staff as ParalympicsGB continues its journey to becoming a force to be reckoned with in Winter sports."
Mike Sharrock, BPA Chief Executive, said: "It is a real pleasure to confirm Penny and Phil's appointment as Chef de Missions for Paris and Beijing respectively.
"Both have been hugely important figures in the recent success of ParalympicsGB and I am delighted we will continue to benefit from their wealth of experience and unparalleled knowledge to create the best possible environment for our athletes.
"This strategic decision is aimed at ensuring continued excellence from the team as we believe that the success our Paralympic stars achieve on the field of play can be turned into meaningful, long-term action – turning the nation's cheers into change and those medals into a movement.
"With the great British public's support, we can help to ensure disabled people are represented throughout society and, like our Paralympic heroes, become Impossible to Ignore."
ParalympicsGB is completing final preparations for the Tokyo 2020 Paralympic Games where up to 250 athletes will compete in 19 sports including newcomers Taekwondo and Badminton.