Classification meetings conclude in Bonn
Experts and heads were updated on the latest research findings and also discussed ways to improve their sport's classification systems.
01 Mar 2017
Imagen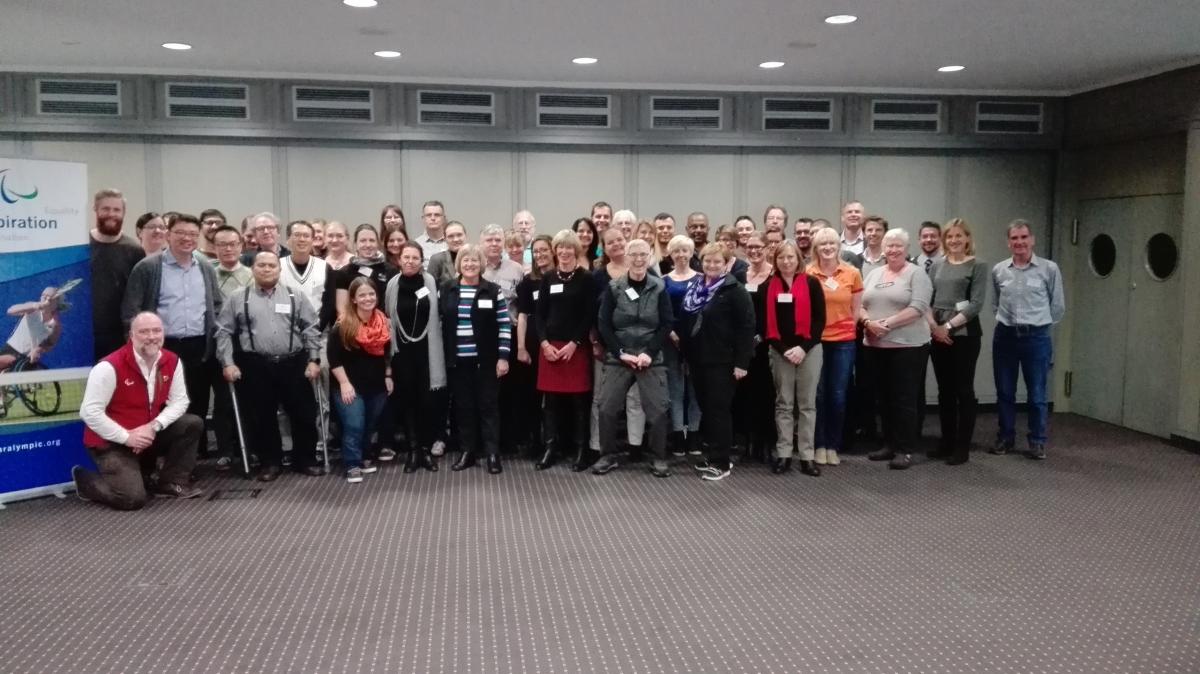 ⒸIPC
By IPC
Classification experts from around the world gathered in Bonn, Germany, where the International Paralympic Committee (IPC) hosted a series of classification meetings in early February
The IPC Classification Committee met on the first day to address, among others, the Athlete Classification Code compliance by International Federations (IFs). The Committee then welcomed the IFs and International Organisations of Sport for the Disabled (IOSDs) for a Head of Classification meeting. The meeting focused on the current initiatives in the field of classification, with the emphasis on revised classification rules and 2015 Athlete Classification Code compliance by the IFs.
Erin Popovich, the athlete representative on the IPC Classification Committee said: ''It is exciting to see the 2015 Athlete Classification Code, International Standards, and Classification Model Rules for Para sport widely accepted by the International Federation Heads of Classification.
"The Heads of Classification realise the importance of establishing a clear and transparent sport specific classification system and are now tasked with updating their sport specific rules to be compliant with the IPC. I look forward to the updates made within each sport over the next year and the research used to improve the current testing for classification.''
The Heads of Classification meeting was followed by a Classification Research Forum addressing current findings in classification research. These current findings were presented by representatives of the three IPC Classification Research and Development Centres, and provide a platform for discussions on how to best initiate evidence-based classification. The feedback from the Forum was positive, with participants recognising the importance of the research and being positively surprised by the work the three Centres have achieved over the last three years.
Back in January 2013 the IPC Governing Board approved the concept of Classification Research and Development Centres that would assist the IPC in directing classification research. This led the IPC to financially support three universities to take the lead on the development of classification research concepts for athletes with physical, intellectual and vision impairment. These Centres are based at the University of Queensland (Brisbane, Australia), Katholieke Universiteit Leuven (Belgium) and the Vrije Universiteit Amsterdam (Netherlands) respectively.
IPC Medical and Scientific Director Peter Van de Vliet said: "The output generated by the three IPC Classification Research and Development Centres during the first three years is impressive and dissemination of this knowledge to the IFs was well received. These experiences made the IPC renew the agreements with the three Centers for another four-year term.
"I would like to thank all participants in the Forum for their openness to take the Centres' recommendations at hand in the revision and further development of actual classification systems in Para sport."