Five reasons why Paralympians make great employees
If you are looking for exceptional employees who are able to inspire people around the globe and have the tenacity and drive for success, think of hiring a Paralympian!
01 Mar 2017
Imagen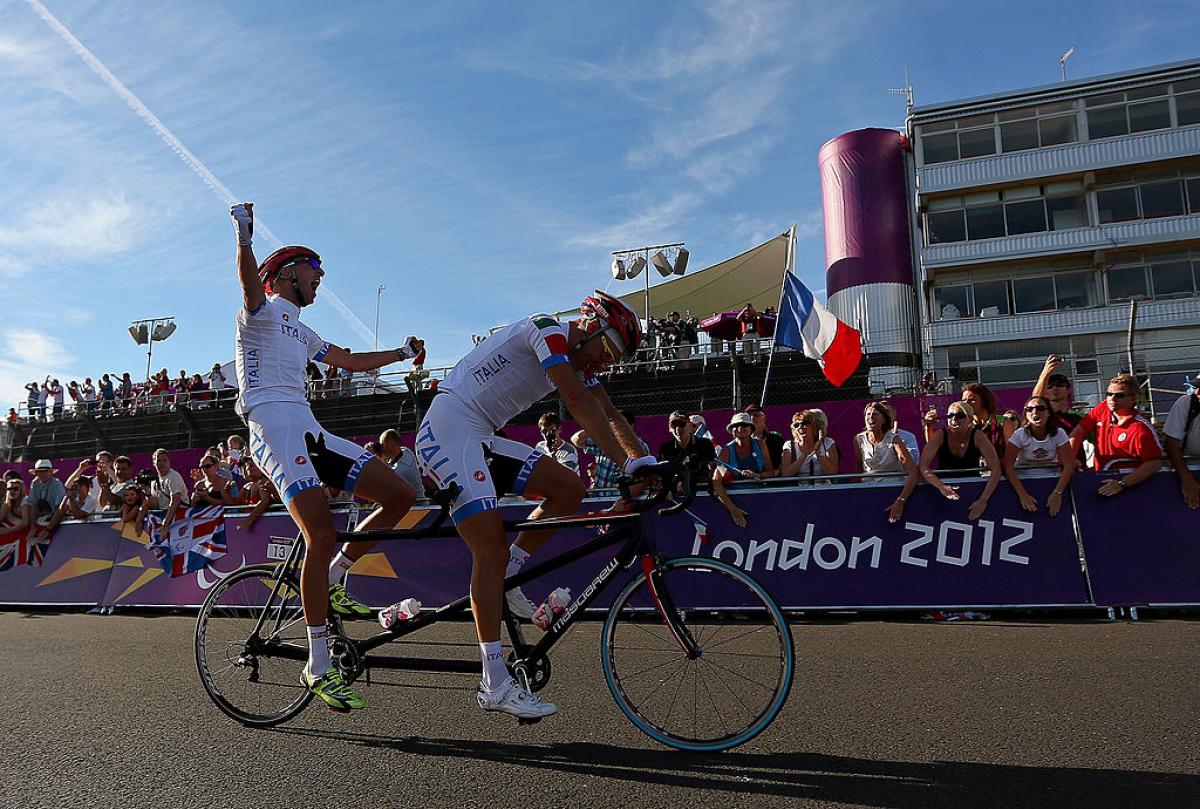 ⒸGetty Images
By Adecco
The Paralympic Games and its athletes have become an inspiration for people all around the world.
Many people follow their super heroes during the Summer and Winter Paralympics and at Championships throughout the year.
But have you ever thought that most of these incredibly talented sports professionals also might need a job to be able to compete at the highest level? Or at a certain point in time transition out of sport into a job?
Well you can grasp the opportunity to have some of these amazing talents included in your workforce.
Here are five reasons why:
Talent
By hiring a Paralympic athlete you will get an employee who has proved they can turn adversity into opportunity and has the will, stamina and passion to pursue and achieve the goals they set. A Paralympian also knows how to set priorities, adhere to a given schedule, can work in teams and has proven to be able to work hard for what they want to achieve. Paralympians are also your window to over 1 billion people living with a disability that employers should tap into.
Diversity
In today's world, fortunately more and more organisations understand that they have to become more diverse due to a shrinking talent pipeline, skills shortage and entering new markets. It is also mostly because they often serve very diverse communities of clients. In order to understand the needs of a broad variety of your customers, you need to have the people who are experts and speak the same language.
Engagement
Having a Paralympian in your team creates engagement and pride amongst employees. Each and every one of us has their own strengths and weaknesses. If you do not understand, why not try to play wheelchair basketball or running with a blindfold? What matters is to focus on people's abilities, talents and what they can bring to organisations and teams. For employees, hiring Paralympic athletes and people with impairments means that their employer understands and values different capabilities. It also shows that they want employees to learn from each other by going the extra mile to create an inclusive and engaged workforce.
Innovation
In order to stay competitive every company needs to constantly develop new services and products for its clients to stay relevant. This means you have to understand the different groups you are serving.
Disability drives innovation. Just look at Paralympic sports: the blades that are used by track athletes or the wheelchairs used in basketball and rugby are not only extraordinary in sports technology but they drive the next innovation for people with impairments in general. Accessibility and usability share key goals and create an intuitive user experience. An intuitive product is one that is easy to learn and requires minimal effort for continued use. Accessibility and usability end up making life better for everyone.
Good business sense
Embracing a diverse workforce increases competitiveness and enhances virtually any business. Organisations who have started to hire Paralympians or people with an impairment have experience improved reputation and loyalty from internal and external stakeholders because it changes perspectives and raises awareness. It allows for a better understanding of the needs and expectations of people with impairments as customers, and increases efficiency linked to staff recruitment, engagement and development.
Are you convinced that Paralympians make great employees and enrich your workforce? Learn more about the IPC Athlete Career Programme in cooperation with The Adecco Group today: athletes@adecco.com
You can also share this content on Twitter, Facebook and LinkedIn to get the business community talking about the transferable skills Paralympians have.