Daldoss to give 'everything he has' at Panorama 2015
Italian 2013-14 overall men's visually impaired World Cup winner Alessandro Daldoss and guide Luca Negrini have parted ways but Daldoss will still give 100 per cent at Panorama 2015.
12 Feb 2015
Imagen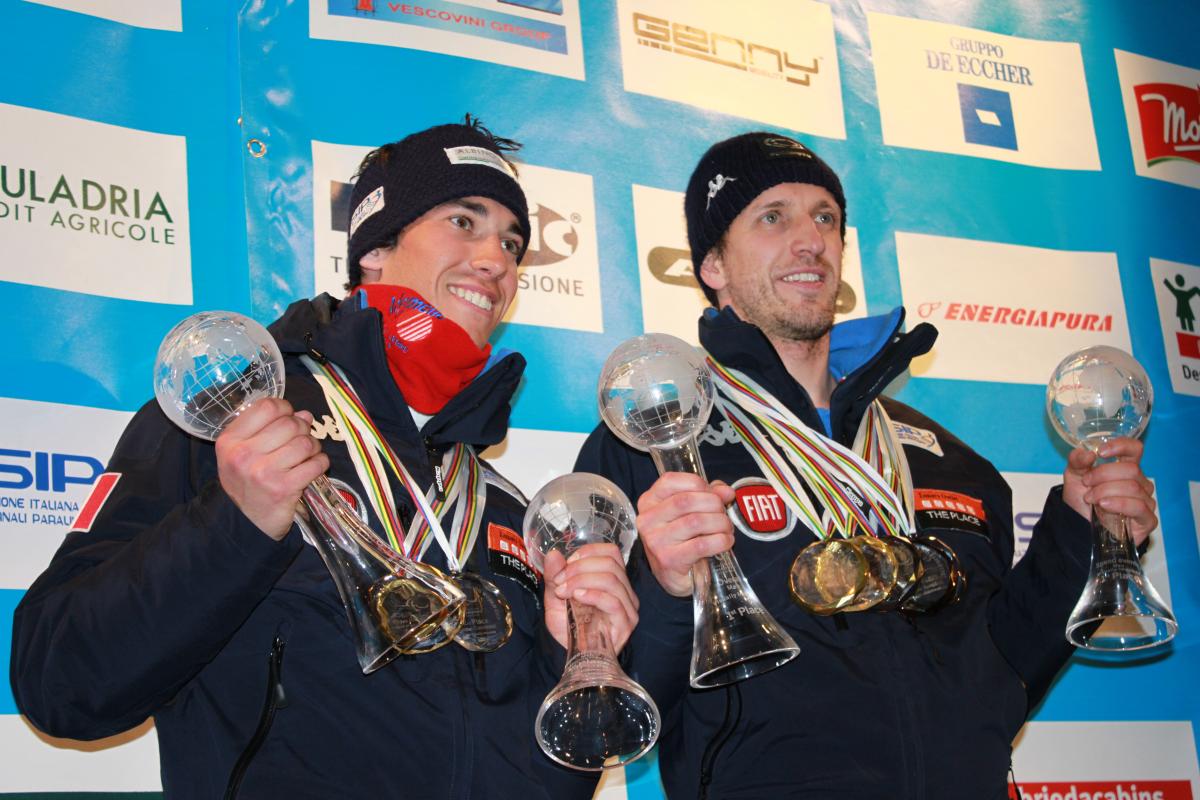 ⒸIPC
By Giuseppe Di Florio
"We knew it was going to be hard, sports is something you can never predict,"
Italian visually impaired skier Alessandro Daldoss has spoken of his plans to give everything he has at the 2015 IPC Alpine Skiing World Championships in Panorama, Canada, despite the loss of his guide Luca Negrini.
The pair were part of the super-duo that stormed that World Cup rankings in 2013-14, winning the overall men's visually impaired IPC Alpine Skiing World Cup.
Despite heading to Sochi 2014 on a wave of great expectations, Daldoss and Negrini struggled to make an impact. Daldoss fell in downhill training and also during the super-G, meaning he left Russia without a medal.
"We knew it was going to be hard, sports is something you can never predict," Daldoss said.
However, beyond the results, the 2013 Worlds downhill silver medallist feels fulfilled by his experience in Sochi.
"Taking part in the Paralympic Games is a once-in-a-life time experience," he said. "I have to say thanks to my guide Luca Negrini who helped me to make it this special".
Negrini was Daldoss' guide for over one year, but the distance they lived apart and personal commitments meant they made the mutual decision to call time on their sporting partnership.
"Alessandro had to go back to his daily job and I am working as a guide with kids at present," Negrini said. "Still, being his guide and sharing the Paralympic experience with him is something I will never forget."
Ahead of Panorama 2015, which runs from 28 February-10 March, Daldoss is uncertain about his chances. Having missed the opening World Cup in La Molina, Spain, Daldoss went on to compete in Tignes, France, where he finished fifth in downhill with new guide Paolo Bertolini. He is now training in Italy, retaining his determination.
"I will go to Panorama and will give 100% like I always do. All my opponents will be combative and competitive however, even if this year's preparation was not like last year's and I do not have very high expectations, I will try my best," Daldoss said.
Panorama 2015 will gather 130 athletes from 30 countries and will be the biggest gathering of international skiers since the Sochi 2014 Paralympic Winter Games.