Designers wanted for 2019 architecture prizes
IPC, IOC and IAKS to honour innovative accessibility
16 Jan 2019
Imagen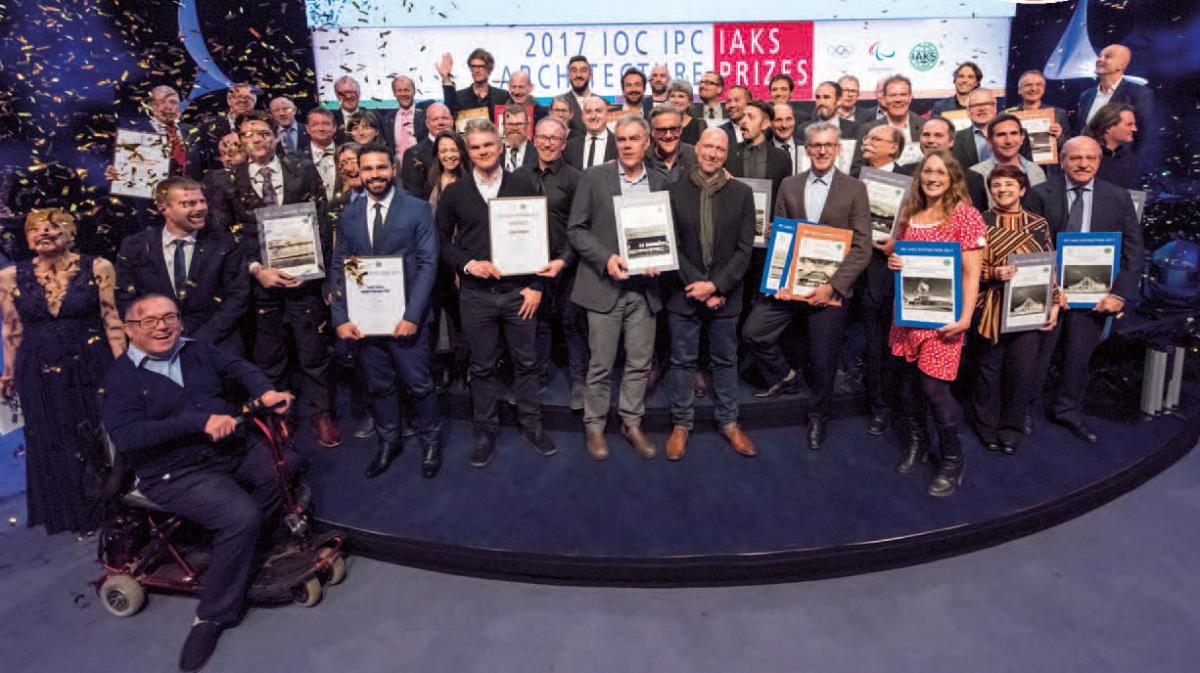 ⒸIAKS
By IPC and IAKS
To continue promoting excellence in visioning, design and operation of sports facilities, the International Paralympic Committee (IPC), International Olympic Committee (IOC) and the International Association for Sports and Leisure Facilities (IAKS) have launched the 2019 edition of their architecture prizes.
Designers and operators of sports, recreation and leisure facilities are invited to apply.
Among the prizes is the IPC IAKS Distinction for Accessibility, which aims to increase accessibility in facilities that allow people to practice and view sport without barriers.
The IOC IPC IAKS Architecture and Design Award for Students and Young Professionals recognises young talents enthusiastic in creating areas and spaces for active life-styles.
The deadline for the IPC IAKS award is 31 March, and 30 April for the young talent award.
The prize-giving ceremony will be on 5 November at the 26th IAKS Congress in Cologne, Germany.
The prizes have been offered every two years since 1987, commending facilities with exemplary design and function. In 2017, 72 projects were submitted from around the world.
Among those receiving IPC IAKS distinction were the Grandview Heights Aquatic Centre in Surrey, Canada (HCMA Architecture + Design) and Hebburn Central in Great Britain (FaulknerBrowns Architects).
The 2017 young talent winners were: Saratov Velodrome design study by Anastasiia Tcyganova from Russia; Tokyo Olympic Stadium design study by Gildo Incitti from Italy; and Montesanto Upside Down design study by Nathalie Esposito and Manuel Foresta from Italy.
More information about the awards, including the application forms, can be found on IAKS' website.